Footsteps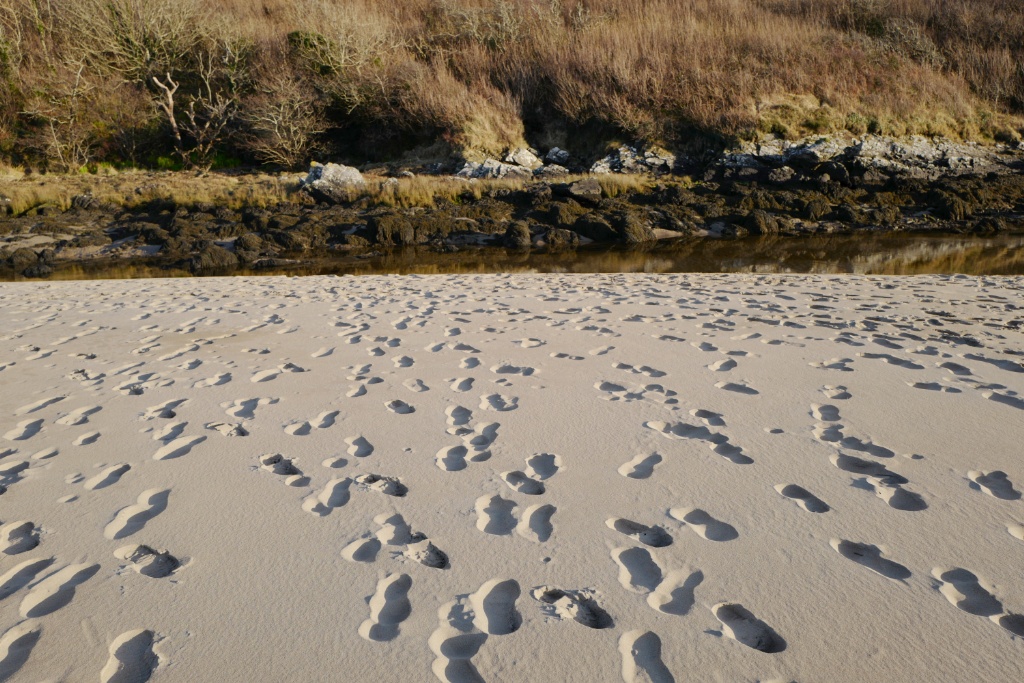 On a Donegal beach towards the end of the day.
---
Quote of the Day
"Conservative ideal of freedom and progress: everyone to have an unfettered opportunity of remaining exactly where they are."
---
Musical alternative to the morning's radio news
Fanny Mendelssohn | Overture in C Major
Triggered by a conversation I had with a friend the other day.
---
Long Read of the Day
 What being a hospice volunteer taught me about death and life
Lovely — and moving — account by Anna Tims of the personal impact of working in a hospice.
I ignored my deadlines that morning. Instead, I Googled hospices. A hospice in the next county was seeking a volunteer to write the life stories of patients in its day centre. This felt reassuringly familiar ground. I applied. Within a month, I was listening to strangers recounting their loves and their losses. Their trust took my breath away. So did the intimacy of hearing memories that had never been shared and regrets that had never been expressed.

Each interview would start the same way: with an apology. The patients apologised for having led boring lives that were not worth recording. Then, as they rewound the years, I realised they were discovering for the first time that they were a pivotal part of a story; that they had made an imprint on the world. A life recounted can make sense in a way that life lived does not. I heard the anguish of a Second World War pilot haunted by the bombs he'd dropped on Germany. I recorded the childhood of a German woman who had grown up beneath those bombs. An ex-convict confided his years of alcohol addiction in the hope that his story of redemption might be shared to help others. I accompanied octogenarians through the hopes of their youth to the resignation of their ending, and, when each story was printed and handed over, those strangers felt almost as familiar to me as family.
Do read it all. It's worth it.
---
My commonplace booklet
How many dogs can you get into a Conga line?
See here for the answer.
---
This Blog is also available as a daily email. If you think that might suit you better, why not subscribe? One email a day, Monday through Friday, delivered to your inbox. It's free, and you can always unsubscribe if you conclude your inbox is full enough already!
---