Vanishing point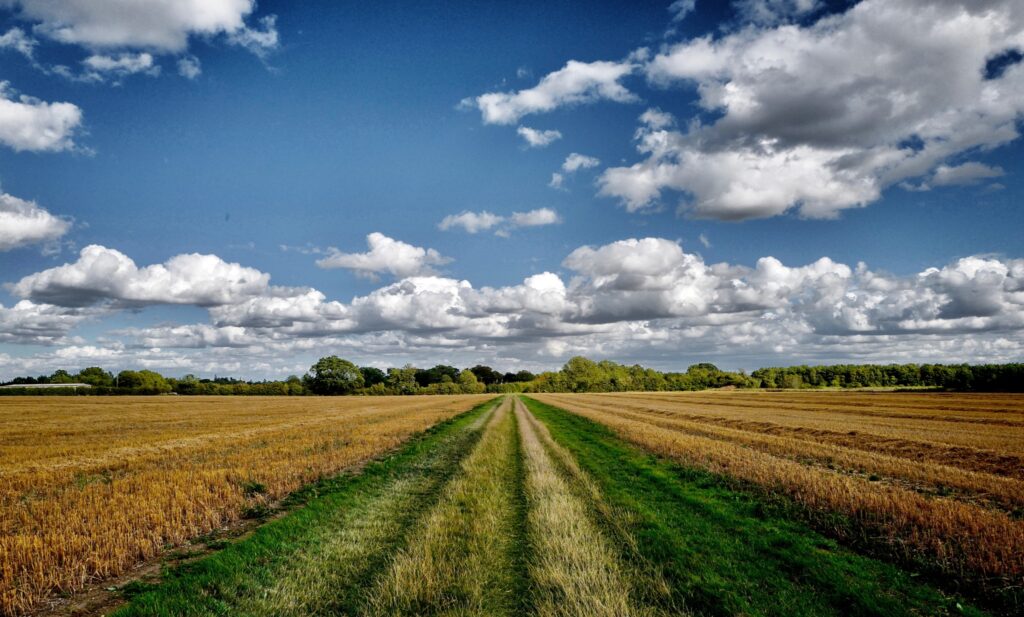 On our cycle today.
---
Quote of the Day
"Do not do unto others as you would they should do to you. Their tastes may not be the same."
---
Musical alternative to the morning's radio news
Mark Knopfler: Romeo And Juliet (9 minutes)
---
Content moderation, AI, and the question of scale
Really thoughtful academic article by Tarleton Gillespie — who a while book wrote a very good book — Custodians of the Internet: Platforms, Content Moderation, and the Hidden Decisions That Shape Social Media — on content moderation.
Abstract
AI seems like the perfect response to the growing challenges of content moderation on social media platforms: the immense scale of the data, the relentlessness of the violations, and the need for human judgments without wanting humans to have to make them. The push toward automated content moderation is often justified as a necessary response to the scale: the enormity of social media platforms like Facebook and YouTube stands as the reason why AI approaches are desirable, even inevitable. But even if we could effectively automate content moderation, it is not clear that we should.
Note that last sentence.
Worth reading in full.
---
Looting, American-style
Yves Smith has a withering post on the Naked Capitalism blog triggered by a report in the *Financial Times describing how CEOs who ran their (US) companies into the ground are nevertheless eing brewarded with "retention bonus" payouts shortly before the business declare bankruptcy, often mere days ahead. "The absurd rationale", says Smith
is that it is necessary to keep a failed CEO on in order to reduce disruption. It appears instead that boards would rather pay a rich and unwarranted premium to keep a bad known quantity around, perhaps due to personal allegiances to the incumbent or because they might actually have to rouse themselves to oust the dud leader and select a replacement.
Some of these payments he goes on to say, "are flat out looting". For example:
Brad Holly, Whiting's chief executive who joined the company in November 2017, received $6.4m at the end of March under a new compensation plan approved by the board of directors, which he also chairs, less than a week before the company filed for bankruptcy. Whiting, which expects to emerge from Chapter 11 next month, said last week that Mr Holly would step down as chief executive when that happens and would receive an additional $2.53m in severance.

In total, Whiting paid out more than $14m to executives just a few days before declaring itself bust. In a regulatory filing on April 1 the company said its pay plan was designed "to align the interests of the Company and its employees". Whiting did not respond to a request for comment.

$6.4 million for Holly for at most five months of babysitting bankruptcy lawyers? Seriously? Another example:
Meanwhile, at another insolvent company, Briggs & Stratton, its board
approved more than $5m in retention payments on June 11, including more than $1m to chief executive Todd Teske, who has led the company for a decade. Four days later the company failed to make a $6.7m interest payment on a bond due later this year, and on July 20 it filed for bankruptcy. On July 19, the company's board voted to terminate the health and life insurance benefits of the company's retirees…
It's outrageous — like share buy-backs and the antics of private equity — but it's all allowed under the warped kind of capitalism we've been building (and tolerating) since the 1970s.
---
Facebook Braces Itself for Trump to Cast Doubt on Election Results
Zuckerberg & Co are — according to the New York Times — working out what steps to take should Trump use its platform to dispute the vote.
Well, well. Could this be the moment that reality dawns on these genuises?
Employees at the Silicon Valley company are laying out contingency plans and walking through postelection scenarios that include attempts by Mr. Trump or his campaign to use the platform to delegitimize the results, people with knowledge of Facebook's plans said.

Facebook is preparing steps to take should Mr. Trump wrongly claim on the site that he won another four-year term, said the people, who spoke on the condition of anonymity. Facebook is also working through how it might act if Mr. Trump tries to invalidate the results by declaring that the Postal Service lost mail-in ballots or that other groups meddled with the vote, the people said.

Mark Zuckerberg, Facebook's chief executive, and some of his lieutenants have started holding daily meetings about minimizing how the platform can be used to dispute the election, the people said. They have discussed a "kill switch" to shut off political advertising after Election Day since the ads, which Facebook does not police for truthfulness, could be used to spread misinformation, the people said.

The preparations underscore how rising concerns over the integrity of the November election have reached social media companies, whose sites can be used to amplify lies, conspiracy theories and inflammatory messages. YouTube and Twitter have also discussed plans for action if the postelection period becomes complicated, according to disinformation and political researchers who have advised the firms.
No point in staying up on the evening of November 3rd. This one might run and run.
---
Extraterrestrial?
There's a strange entry in the Amazon.co.uk catalogue for a forthcoming book by a distinguished Harvard astronomer, Avi Loeb. Here's the blurb:
Harvard's top astronomer lays out his controversial theory that our solar system was recently visited by advanced alien technology from a distant star. In late 2017, scientists at a Hawaiian observatory glimpsed an object soaring through our inner solar system, moving so quickly that it could only have come from another star. Avi Loeb, Harvard's top astronomer, showed it was not an asteroid; it was moving too fast along a strange orbit, and left no trail of gas or debris in its wake. There was only one conceivable explanation: the object was a piece of advanced technology created by a distant alien civilization. In Extraterrestrial, Loeb takes readers inside the thrilling story of the first interstellar visitor to be spotted in our solar system. He outlines his controversial theory and its profound implications: for science, for religion, and for the future of our species and our planet. A mind-bending journey through the furthest reaches of science, space-time, and the human imagination, Extraterrestrial challenges readers to aim for the stars—and to think critically about what's out there, no matter how strange it seems.
It might just have been a rogue Tesla roadster.
---
Summer books #11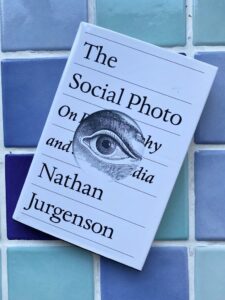 The Social Photo: On Photography and Social Media by Nathan Jurgenson, Verso, 2019.
A slim and interesting book (at least if, like me, you are a photographer). Its core argument is that to understand the world of the selfie, Instagram and today's "pics or it didn't happen" mindset the place to start is the way way photography was regarded after it first emerged in the 19th century. After all, Emile Zola wrote in 1901, "In my view, you cannot claim to have really claim to have seen something until you have photographed it". Jurgensen has been described as "the Susan Sontag of the selfie generation". I think that was meant as a compliment.
---
  This blog is also available as a daily email. If you think this might suit you better, why not subscribe? One email a day, delivered to your inbox at 7am UK time. It's free, and there's a one-click unsubscribe if you decide that your inbox is full enough already!
---