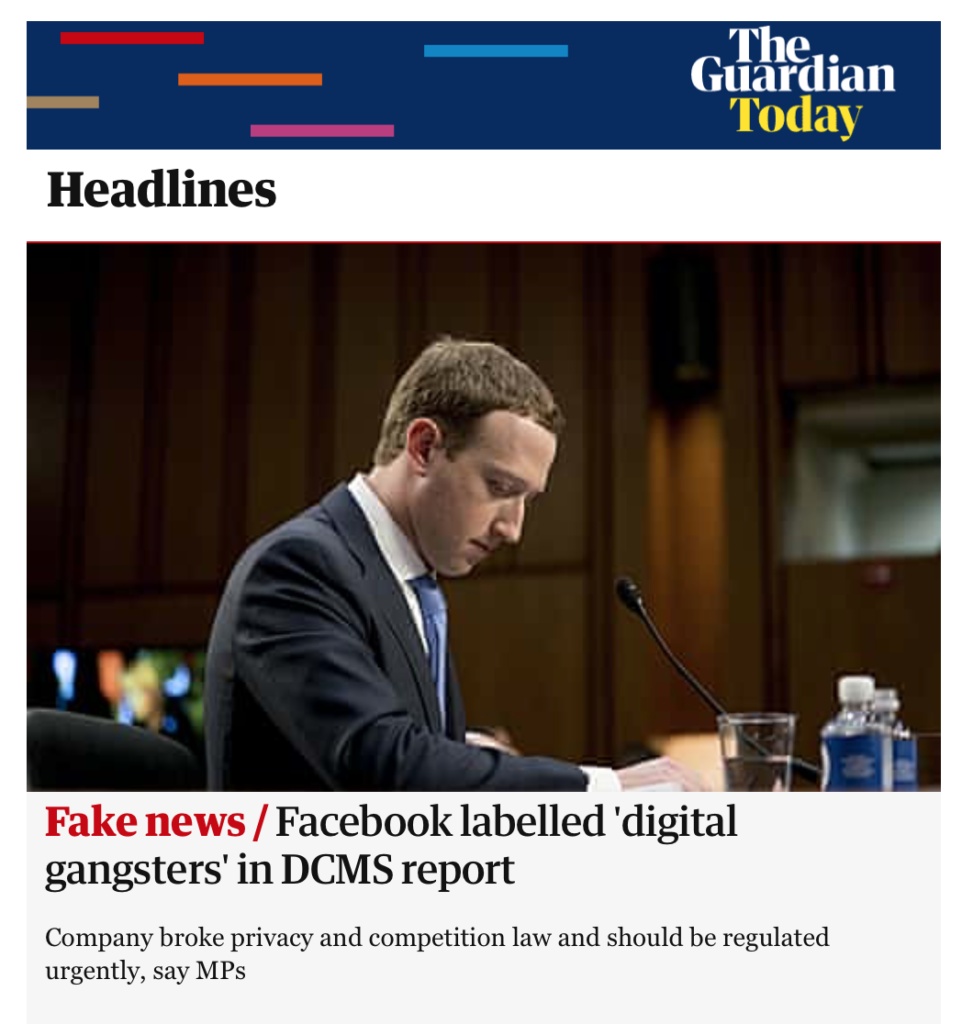 This is a big day. The DCMS Select Committee has published its scarifying report into Facebook's sociopathic exploitation of its users' data and its cavalier attitude towards both legislators and the law. As I write, it is reportedly negotiating with the Federal Trade Commission (FTC) — the US regulator — on the multi-billion-dollar fine the agency is likely to levy on the company for breaking its 2011 Consent Decree.
Couldn't happen to nastier people.
In the meantime, for those who don't have the time to read the 110-page DCMS report, Techcrunch has a rather impressive and helpful summary — provided you don't mind the rather oppressive GDPR spiel that accompanies it.