Mellow fruitfulness — sans mists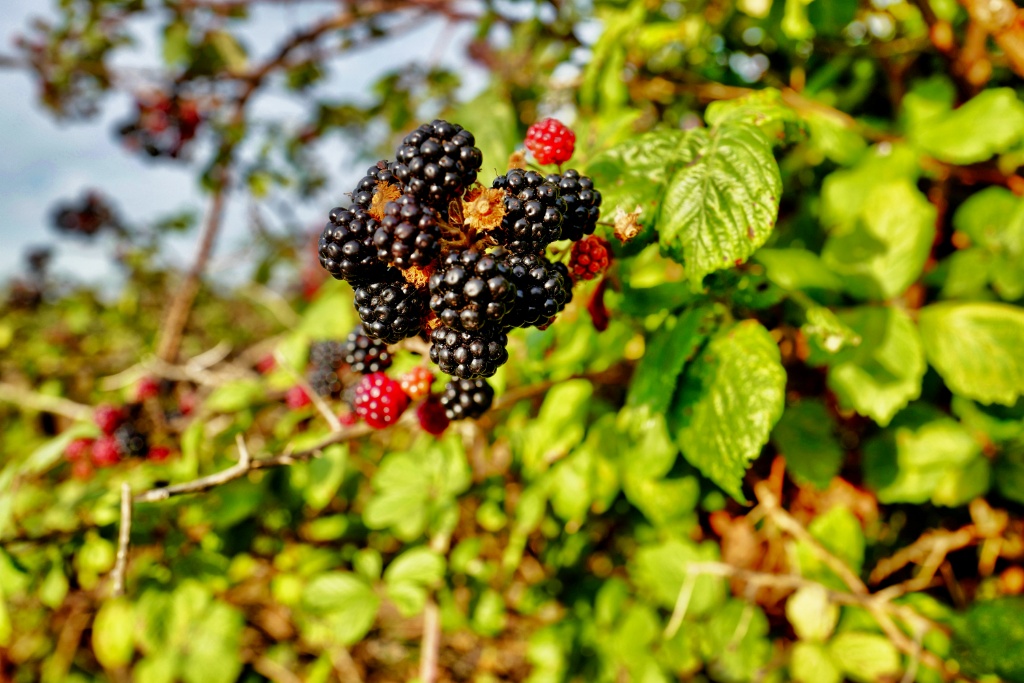 We went to North Norfolk at the weekend to walk and watch birds, as usual. But it turned out that our walks were less brisk than usual, because everywhere we went were hedgerows bursting with ripe blackberries. It was easily the best crop I can remember — which seems strange, given that we're in a long period of drought.
---
Quote of the Day
"Work is of two kinds: first, altering the position of matter at or near the earth's surface relatively to other such matter; second, telling other people to do so. The first one is unpleasant and ill paid; the second is pleasant and highly paid."
I quote this all the time when people complain of being overworked. Most of them tend to be folks who do the second kind of work.
---
Musical alternative to the morning's radio news
Bach | Jesus bleibet meine Freude | Leipzig Thomanchor
A reminder of those Internet-distributed performances that were such a delight in the first Covid lockdown in 2020.
---
Long Read of the Day
 The Economist Who Knows the Miracle Is Over
Very nice piece by Annie Lowrey on Brad DeLong and his longue durée history of capitalism,  Slouching Towards Utopia, which is coming out in the UK on September 15.
DeLong had begun working on this story in 1994. He had produced hundreds of thousands of words, then hundreds of thousands more, updating the text as academic economics and the world itself changed. He kept writing, for years, for decades, for so long that he ended up writing for roughly 5 percent of the time capitalism itself has existed. The problem wasn't figuring out how the story started. The problem was knowing when it ended.
DeLong says that he originally thought the story would end in 1999 with the realisation of Fukuyama's 'end of history' vision.
But in time he concluded that
neoliberalism and social democracy would not be gently taking turns. In political terms, the future instead would be about the "return of something that Madeleine Albright called fascism, and who am I to tell her not to," he said. And in economic terms, it would be about high inequality, low productivity, and slow growth. "We may have solved the problem of production," DeLong told me. "We certainly have not solved the problem of distribution, or of utilizing our extraordinary, immense wealth to make us happy and good people."
Many of us have been waiting for this book for a long time.
---
My commonplace booklet
"Ladies in shorts
and gentlemen with naked torsos
are invited to forbid themselves
to enter the church.
Church Notice, French Pyrenees.
(From French Widow in Every Room)
---
This Blog is also available as a daily email. If you think that might suit you better, why not subscribe? One email a day, Monday through Friday, delivered to your inbox. It's free, and you can always unsubscribe if you conclude your inbox is full enough already!
---