Ultimate Selfies #4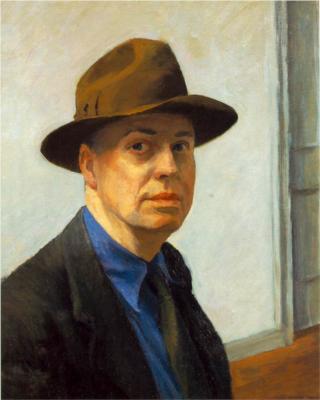 Edward Hopper
---
Quote of the Day
"The more things a man is ashamed of, the more respectable he is."
---
Musical alternative to the morning's radio news
Paul Simon & George Harrison | Here Comes The Sun & Homeward Bound
Two for the price of one!
---
Long Read of the Day
 Does Hungary Offer a Glimpse of Our Authoritarian Future?
A few years ago, my colleague David Runciman and I ran a small research project exploring the implications for democracy of digital technology. Our conclusion: the implications aren't good. One of the outcomes of the project was a nice short book by David — How Democracy Ends — in which he makes the point that those who see echoes of the rise of fascism in our current difficulties are likely to be wrong. If our democracies fail, he argues, they will fail forwards, not backwards (as it were) and in new and unexpected ways. And so, in the years since the book was published, I've been looking for clues that might indicate where the fault-lines really lie.
All of which is a long-winded way of explaining why I found this New Yorker essay by Paul Marantz fascinating — and sobering. He too has been thinking about what the future of democracy might look like, and he's found a possible candidate — the 'illiberal democracy' that Viktor Orbán has built in Hungary, a statelet of which the right wing of the US Republican Party seems increasingly enamoured.
It's a long read but worth it, especially when you consider that this is how it concludes:
Trump may run in 2024, and he may win, fairly or unfairly. What worried me most, sitting in the belly of the Whale, was not the person of Donald Trump but a Republican Party that resembled Orbán's party, Fidesz, more by the month—increasingly comfortable with naked power grabs, with treating all political opposition as fundamentally illegitimate, with assuming that any checks on its dominance were mere inconveniences to be bypassed by any quasi-legalistic means. "There are many things that the Americans here want to learn from the Hungarians," Balázs Orbán had told me. "We're going to keep our heritage for ourselves, our Christian heritage, our ethnic heritage . . . that's what I think they want to say but they can't say, and so they point to someone who can say it. If they want us to play that role, we are fine with that."
---
Borisland: where money grows on trees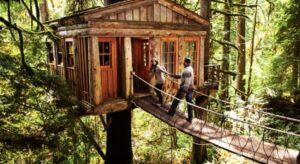 Wonderful Guardian column by Marina Hyde.
Sample:
In many ways it was impressive to get a whole two days into Boris Johnson's world statesman tour before it emerged he'd tried to get a Tory donor to fund a £150,000 treehouse for his then infant son. No matter what Commonwealth/G7/Nato posturing comes after that, you'll have found it rather difficult to suspend your disbelief. It's like hearing that Churchill whined and whined to get some mid-century sad-sack to buy his grandson a pony. Fine: 30 ponies.

The story of the treehouse somehow still retains the power to shock, if only as a reminder that there really is no beginning to the prime minister's financial morality. As reported by the Times, Johnson and his wife planned to build an eye-wateringly expensive treehouse in the grounds of Chequers in autumn 2020, potentially funded by the Tory donor Lord Brownlow. "He was told it would look terrible," a government source told the paper, yet the PM pressed ahead. It was only when the Johnsons' security staff objected definitively on the basis that the treehouse was visible from the road that the welfare king and queen of Downing Street had to reluctantly abandon their plans. At the time, their son would have been about six months old.

Who builds a baby a treehouse for £150,000, which can currently buy you a three-bedroom semi-detached house in Wakefield? Answer that question without using a four-letter word…
There's more. Much more.
---
My commonplace booklet
I'm the Last Bottle of Ketchup at Mar-a-Lago and I Live in a State of Constant Fear
Terrifying tale by Matt Fotis…
Now you know. The explosive January 6th hearing testimony of Cassidy Hutchinson revealed many things, like how the former president wanted to remove metal detectors to let his armed supporters attend the rally and storm the Capitol. Or how he didn't want to do anything to stop the violence. Or that Mike Pence "deserved it." Or that he assaulted a Secret Service agent with his tiny hands. In light of recent events, from now until July 1, 25% of all sales of I Know What's Best For You: Stories on Reproductive Freedom support the Brigid Alliance's abortion travel services program.

You also now know what I've always known — Donald J. Trump is a clear and present danger. Tiny hands may struggle to open a bottle, but they are more than capable of toppling a democracy.

A little about me. I'm a Heinz 57 glass ketchup bottle. That's really it. I'm not that complicated. I mean, I have a secret blend of fifty-seven…somethings, but other than that, I live a simple life. Like any bottle of ketchup, I want to make the world a better place. I'm sweet. Not everybody likes me, but outside of maniacs in Chicago eating hot dogs, everyone recognizes I'm a force for good.

And I live in constant fear. I don't remember much about my early days in Pittsburgh, but I've spent the last eighteen months at Mar-a-Lago. It's a house of horrors, and I'm talking about more than just the interior design and the sinkholes…
Do read on. Somebody should do something about this cruelty.
---
This Blog is also available as a daily email. If you think that might suit you better, why not subscribe? One email a day, Monday through Friday, delivered to your inbox. It's free, and you can always unsubscribe if you conclude your inbox is full enough already! _______________________