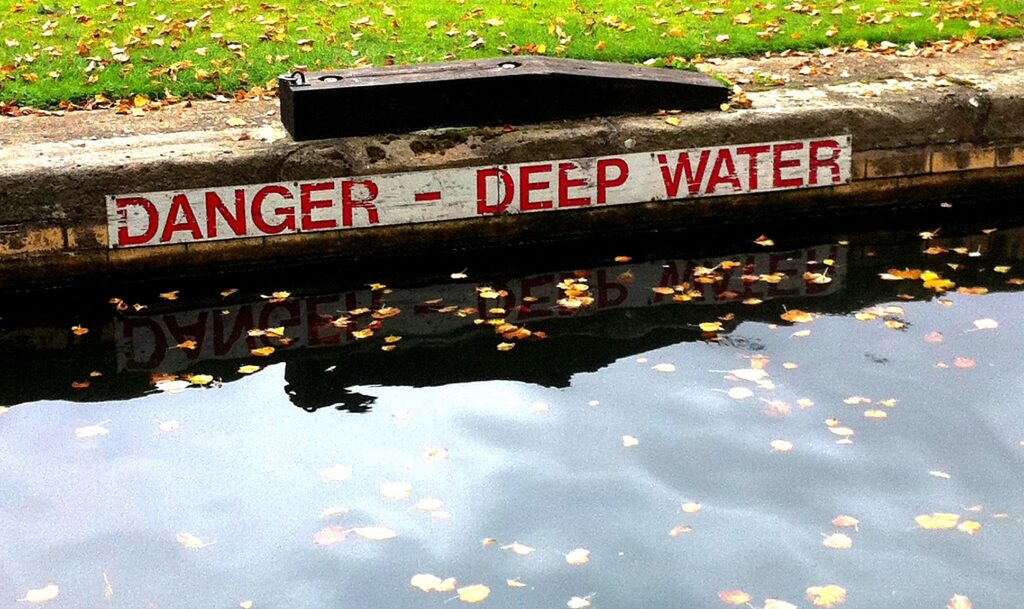 ---
Quote of the Day
"If Marxist revolutionaries ever seized power in the United States, the could nationalise Amazon and call it a day."
Franklin Foer, in The Atlantic
H/T to Alina Utrata
---
Musical alternative to the morning's radio news
Ry Cooder and David Linley | Sí Bheag, Sí Mhor | Vienna Opera House
A real discovery this (for me, anyway). The pair take on an ancient Irish tune.
---
Long Read of the Day
What comes after Zoom fatigue?
You know the answer: more Zoom. But this is an interesting exploration of why it makes us exhausted.
---
'Global Britain' is happy to do business with human-rights violators
From the Huffington Post:
Dominic Raab has told officials in a leaked video call that Britain will seek trade deals with countries around the world that violate international standards on human rights.

The foreign secretary told staff in his department that only trading with countries that meet European Convention on Human Rights (ECHR) standards would mean the UK missing out on trade with future "growth markets".

In a question and answer session with Foreign, Commonwealth and Development Office (FCDO) staff, a recording of which has been heard by HuffPost UK, Raab said: "I squarely believe we ought to be trading liberally around the world.

"If we restrict it to countries with ECHR-level standards of human rights, we're not going to do many trade deals with the growth markets of the future."
So, within Europe, who might these new trade partners be?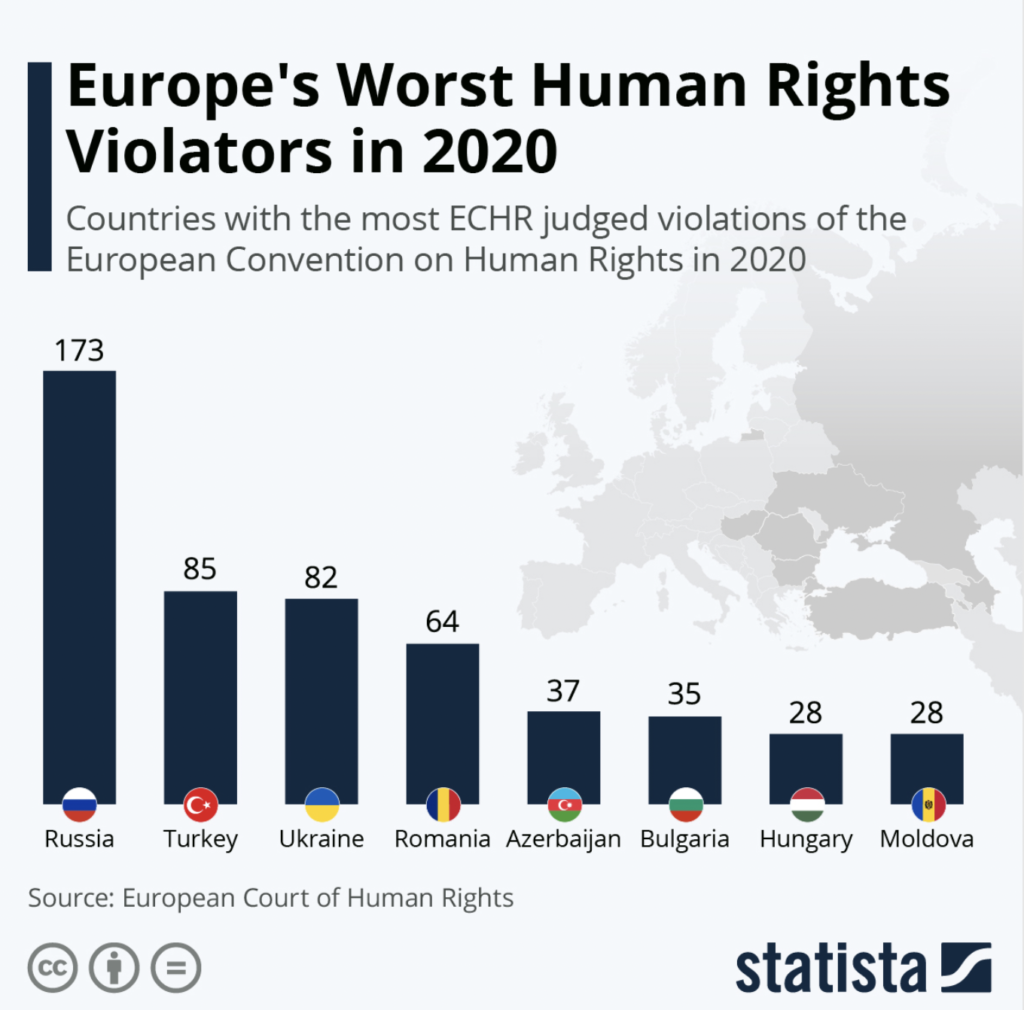 It will, of course, also be imperative to strike a big trade deal with China. And of course Saudi Arabia.
And while we're on the subject of China, the Economist points out in a sobering assessment that it's not just states that are afraid of annoying the Chinese Communist Party.
You might think the death of liberalism in Asia's financial centre, which hosts $10trn of cross-border investments, would trigger panic, capital flight and a business exodus. Instead Hong Kong is enjoying a financial boom. Share offerings have soared as China's leading companies list there. Western firms are in the thick of it: the top underwriters are Morgan Stanley and Goldman Sachs. Last year, the value of us dollar payments cleared in Hong Kong, a hub for the world's reserve currency, hit a record $11trn.

The same pattern of political oppression and commercial effervescence is to be found on the mainland. In 2020 China abused human rights in Xinjiang, waged cyber-warfare, threatened its neighbours and intensified the cult of personality surrounding President Xi Jinping. Another purge is under way. Yet when they talk to shareholders about China, global firms gloss over this brutal reality: "Very happy," says Siemens; "Phenomenal," reckons Apple; and "Remarkable," says Starbucks. Mainland China attracted $163bn of fresh multinational investment last year, more than any other country. It is opening the mainland capital markets to foreigners, who have invested $900bn, in a landmark shift for global finance.
The West has no way of boycotting the Chinese regime into submission.
In the short run, if forced to take sides, many countries might choose China over the West. After all, China is the largest goods trading partner of 64 countries, against just 38 for America. Instead of isolating China, America and its allies could end up isolating themselves. In the long run, unlike the oil-soaked Soviet Union, China is big, diverse and innovative enough to adapt to outside pressure. It is testing a digital currency, which could eventually rival the dollar as a way to settle trade. It aims to be self-sufficient in semiconductors.
We're back in a bi-polar world, in other words, and this time the West doesn't look in great shape.
---
How to avoid being live-streamed without your consent
It's well-known in some circles that if you don't want your photograph spread all over social media, then arrange to have a t-shirt printed with an image copyrighted by a small number of powerful media firms like Getty, ideally with "© Getty Images" also prominently displayed. This will ensure that it'll be taken down automatically by the automated IP-infringement detection algorithms used by the companies.
But now there's an ingenious adaptation of this trick — this time by American police forces who want to make sure that live-videos of them abusing protestors and other awkward customers do not get streamed live by social media companies. Vice has an interesting story about how police officers in Beverly Hills have been playing music while being filmed, seemingly in an effort to trigger Instagram's copyright filters.
Last Friday, a man entered the Beverly Hills police department, only to be treated to a mini DJ set that could potentially get his Instagram account banned.

Sennett Devermont was at the department to file a form to obtain body camera footage from an incident in which he received a ticket he felt was unfair. Devermont also happens to be a well-known LA area activist, who regularly live-streams protests and interactions with the police to his more than 300,000 followers on Instagram.

So, he streamed this visit as well—and that's when things got weird.

In a video posted on his Instagram account, we see a mostly cordial conversation between Devermont and BHPD Sgt. Billy Fair turn a corner when Fair becomes upset that Devermont is live-streaming the interaction, including showing work contact information for another officer. Fair asks how many people are watching, to which Devermont replies, "Enough."

Fair then stops answering questions, pulls out his phone, and starts silently swiping around — and that's when the ska music starts playing.

Fair boosts the volume, and continues staring at his phone. For nearly a full minute, Fair is silent, and only starts speaking after we're a good way through Sublime's "Santeria."
The officer is banking on Instagram's copyright algorithm detecting the music, and either ending the live stream outright or muting it.
Or, continues Vice
even if the algorithm does not detect the song immediately, someone — for example, a disgruntled police officer—could simply wait until a user posts an archive of the live video on their page, then file a complaint with Instagram that it contains copyrighted material.
What this suggests, among other things, is that surveillance capitalist companies are more assiduous about protecting the IP of large media corporations than they are about, say, controlling hate speech on their platforms. Maybe their excuse is that IP-infringing content is easier to spot.
---
Cash for Clunkers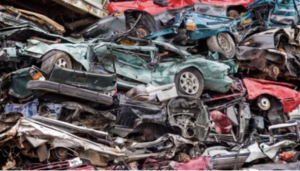 Joe Biden is preparing a major new infrastructure bill for renewing America's crumbling roads, bridges, etc. According to The Verge Chuck Schumer, the Senate Majority Leader, is straining at the leash to switch the citizenry from gas-guzzlers to EVs.
As part of that package, Schumer said he plans to include his ambitious proposal to get every American to swap their gas-guzzling car for an electric one.

"It's a bold new plan designed to accelerate America's transition to all electric vehicles on the road, to developing a charging infrastructure, and to grow American jobs through clean manufacturing," Schumer told The Verge in a brief interview this week. "And the ultimate goal is to have every car manufactured in America be electric by 2030, and every car on the road be clean by 2040."
Similarly ambitious plans are being touted by governments everywhere. But what nobody seems to be talking about (yet) is what is to be done about the Everests of scrapped petrol and diesel cars that this transition will produce? For various reasons I had to drive around town today. And all I saw were diesel and petrol-fuelled vehicles. The only EV in town was the one I was driving. Maybe this is why Elon Musk is so obsessed with Mars. He sees it as an ideal place to dump the scrapped detritus of the transition to electric vehicles.
---
This blog is also available as a daily email. If you think this might suit you better, why not subscribe? One email a day, delivered to your inbox at 7am UK time. It's free, and there's a one-click unsubscribe if you decide that your inbox is full enough already!
---