Memories of a monochrome Summer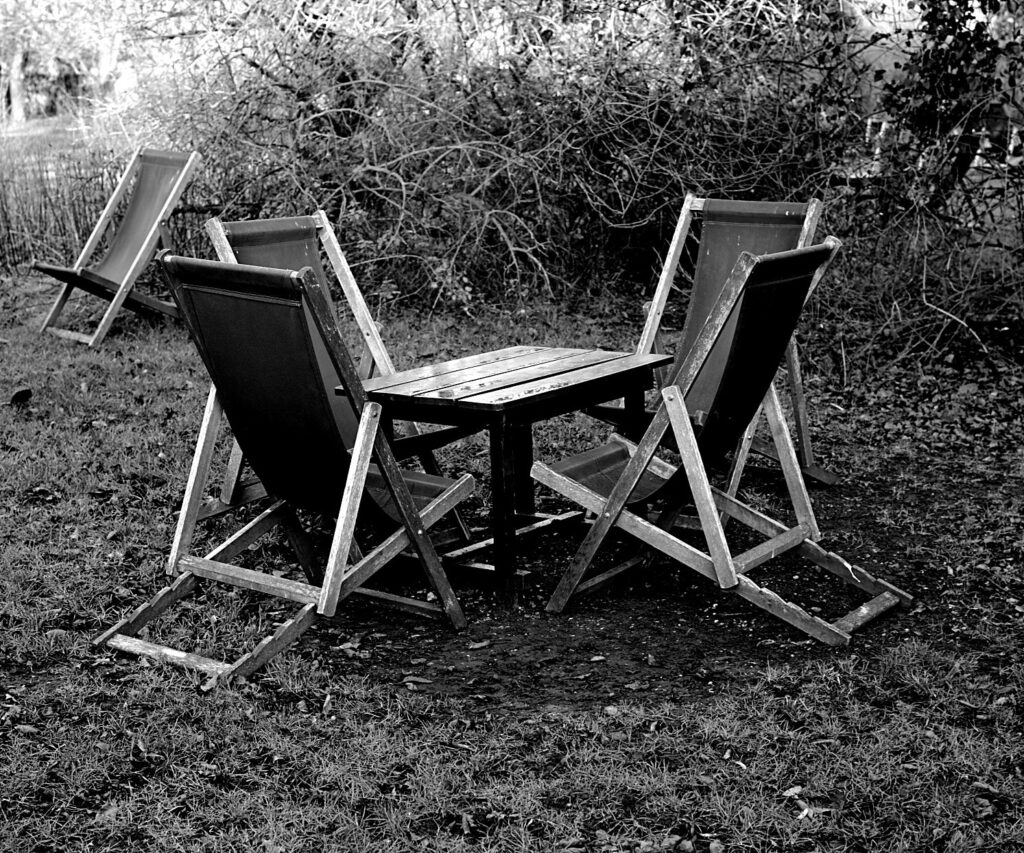 The Orchard, Grantchester
---
Quote of the Day
"I never dared be radical when young
For fear it would make me conservative when old."
---
Musical alternative to the morning's radio news
B B King & Eric Clapton – Riding With The King
---
Long Read of the Day
Thoughts on 2050 and beyond
Great essay by Martin Rees, one of the wisest people I know. Famously, he also only gives us a 50% chance of making it into the next century — though that sobering thought isn't mentioned in this essay. Link
---
Uber bows to reality sort-of (in UK, anyway).
There's good news and bad news in this CNN report. On the plus side, the company has bowed to the inevitable and reclassified all of its 70,000 UK drivers.
Uber is reclassifying its 70,000 drivers in the United Kingdom after the UK Supreme Court upheld a ruling last month that they should be classified as workers and not independent contractors.

The company said Tuesday that as "workers" — a classification unique to employment law in the UK that falls short of "employee" — drivers will be entitled to minimum wage, vacation time, and a pension. Uber did not apply the changes to its Uber Eats food delivery workers, only ridehail drivers.
But… (there's always a but with companies like this)
Uber said the minimum wage will be based on engaged time after a trip is accepted and after expenses — a definition that received push back from drivers on Wednesday. The court determined last month that drivers are working from the time they turn on Uber's app, rather than only when transporting passengers as the company has argued.
This looks as though Uber isn't complying with the Court's judgment. Not a wise move IMO.
Uber's policy changes following the ruling mean that "drivers will be still short-changed to the tune of 40-50%," Yaseen Aslam and James Farrar, the former drivers who led the legal action against Uber, said in a statement. "While Uber undoubtedly has made progress here, we cannot accept anything less than full compliance with legal minimums," they added.
---
Tulips to Tesla | Scott Galloway on booms and busts
Scott is always good value, and this week's post is no exception.
Financial crises have many causes, but generally they boil down to a few key elements:

easy money
poor regulation
consensual hallucination that the market always goes up

The crisis is preceded by a cocaine-fueled party, where everything and everyone looks and is great. The party creates an asset bubble — a wave of optimism that lifts prices well above levels warranted by fundamentals — ending in a crash. The first documented asset bubble was the Dutch tulip mania in 1636, when speculation drove the value of the rarest tulips to six times the average salary at the time.
His point is that what he calls "story stocks" are the new tulips de nos jours. And the trading app Robinhood is the E-Trade of our age.
I was very struck by this chart which suggests a close correlation between the number of Robinoood users holding Tesla shares and the Tesla share price. (Tesla being a classic 'story stock'.).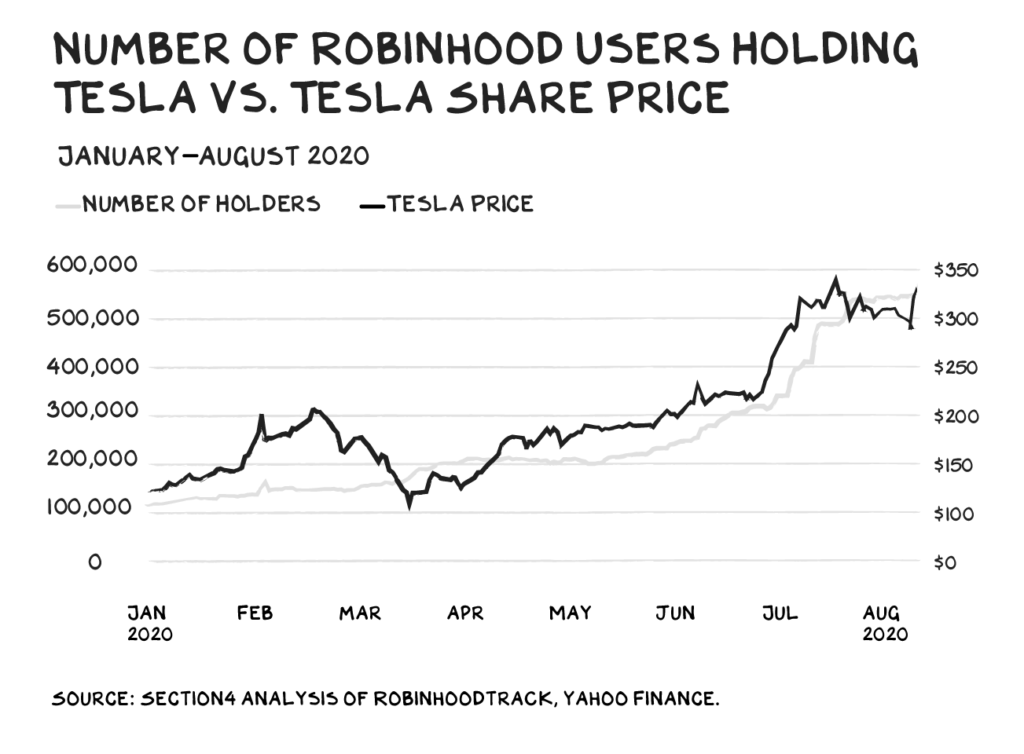 His recommendation: if you want to know what the Tesla share price will do next, check out how many Robinhood users have joined the service.
And yes we are currently in a crazy asset-bubble.
---
Another, hopefully interesting, link
Yo-Yo Ma plays cello in vaccine waiting room in Massachusetts Lovely. Link
---
This blog is also available as a daily email. If you think this might suit you better, why not subscribe? One email a day, delivered to your inbox at 7am UK time. It's free, and there's a one-click unsubscribe if you decide that your inbox is full enough already!
---