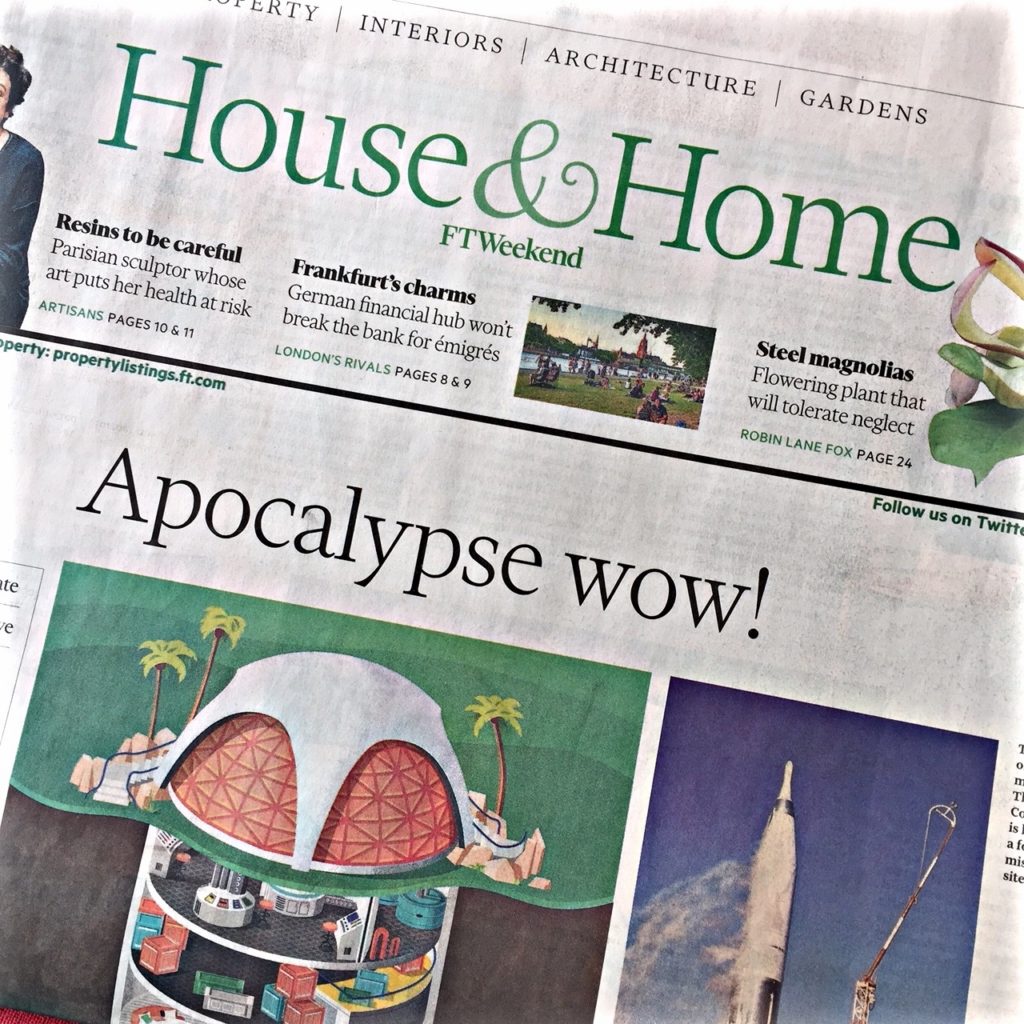 My eye was caught by an extraordinary piece in the FT last weekend which, in a strange way, relates to my Observer column about the Silicon Valley crowd's obsession with dodging mortality. The FT article is about the new market in apocalypse bunkers.
The location that has become something of an unlikely media sensation is the Survival Condo Project in the usually rather less than super-prime plains north of Wichita, Kansas. Situated on a 1960s Atlas F missile launch site, the 15 condos in the first site are all sold and orders are being taken for places in the second silo. The reason there has been so much interest, from media and buyers, is the spec.

We might think of bunkers as places of desperate last resort, bleak, damp concrete cellars with industrial shelving stacked with cans of beans and musty-smelling gas masks. These, however, are something altogether different. The "Penthouse" units, comprising 3,600 sq ft of living space spread over two storeys, start from $4.5m. LED screens offer a window onto a fantasy outside world of trees and waterfalls (not the actual, frazzled and burnt-out landscape). The communal facilities include a climbing wall, dog park, pool, cinema and shooting range (of course). They also provide hydroponic and aquaponic agriculture and aquaculture, and the machinery to filter air and water indefinitely. These are bunkers for the long haul: five years or more completely off-grid.
The FT piece claims that "the latest real estate trend among internet billionaires and hedge fund tycoons is, apparently, buying bunkers". If this is indeed true then one wonders what it means. These, after all, are people who made their fortunes from correctly guessing the short- and medium-term future. Does their appetite for these hideous, inhuman residences suggest that they have real fears for the future? Or are they so rich that blowing $4.5m on a holiday house they might never need is a bit like the rest of us buying a ticket in the lottery? The cost is relatively trivial, and you never know… you might get lucky.