Heave!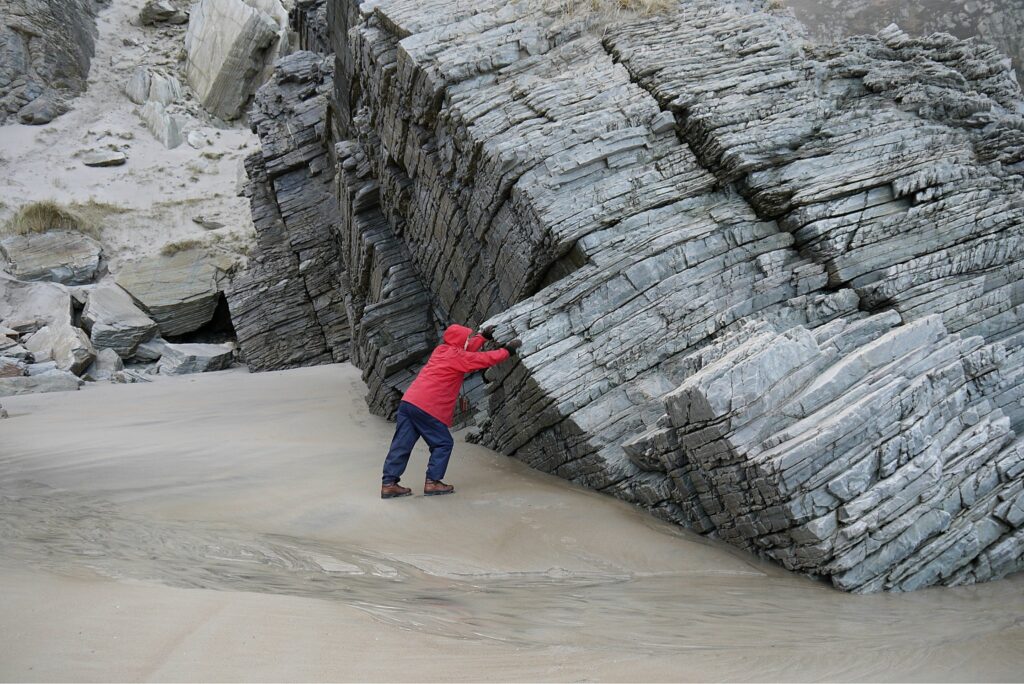 ---
Quote of the Day
"You can't make a better past, only a better future."
Nathan Gardels, Noema magazine
---
Musical alternative to the morning's radio news
The Wailin' Jennys | Bird Song
---
Long Read of the Day
Scott Galloway: America Has Replaced Capitalism With Cronyism** 
This is a great post from Scott's blog last year. Here's how it begins.
My father is approaching 90, recently divorced (for the fourth time), and spends his days watching replays of Maple Leafs games and abusing Xanax. His affinity for Xanies is a feature, not a bug, since at the end of one's life "long-term effects" lose meaning. He's near the end, exceptionally intelligent, and high. In sum, he's my Yoda.

Our calls are mostly me yelling short questions and waiting for something profound in return. Occasionally he delivers: When I asked him what he thinks makes America different, he said, "America is a terrible place to be stupid."

That's why he immigrated here. A pillar of capitalism is you can't reward the winners without punishing the losers. I worry our government has been co-opted by the wealthy and is focused on protecting the previous generation of winners, even if it means reducing future generations' ability to win. Aren't we borrowing against our children's prosperity to protect the wealth of the top 10 percent, if not the one percent?
It's a forceful critique of how the system we've been building since the 1970s has been boosting the rich and punishing everyone else, especially the poor. And when you look at the bailouts during the pandemic, we see this accelerating. Companies — like airlines — that have spent decades rewarding executives and doing share buybacks are getting lavish pandemic support. Biden's stimulus measure is the first reversal of this we've seen.
Worth reading in full.
---
Substack writers are mad at Substack. The problem is money and who's making it.
I'm not sure that I have a dog in this fight, but just for the avoidance of doubt, the daily newsletter edition of this blog (https://memex.naughtons.org) — is published on Substack, for free. For me, Substack simply provides a reliable way of getting the edition out by email every morning at 7am, UK time.
But according to Peter Kafka, the author of the article in Vox, some people who publish on Substack — including Jude Doyle — have been leaving because
they were upset that Substack was publishing — and in some cases offering money upfront to — authors they say are "people who actively hate trans people and women, argue ceaselessly against our civil rights, and in many cases, have a public history of directly, viciously abusing trans people and/or cis women in their industry."

Doyle's list includes some of Substack's most prominent and recent recruits: Former Intercept journalist Glenn Greenwald, my former Vox coworker Matt Yglesias, and Graham Linehan, a British TV writer who was kicked off Twitter last year for "repeated violations of Twitter's rules against hateful conduct and platform manipulation."
Another take on this comes from Annalee Newitz (writing on Substack, as it happens).
Because Substack's leadership pays a secret, select group of people to write for the platform. They call this group of writers the "Substack Pro" group, and they are rewarded with "advances" that Substack co-founder Hamish McKenzie calls "an upfront sum to cover their first year on the platform that's more attractive to a writer than a salary, so they don't have to stay in a job (or take one) that's less interesting to them than being independent." In other words, it's enough money to quit their day jobs. They also get exposure through Substack's now-considerable online reach.

By doing this, Substack is creating a de facto editorial policy. Their leadership — let's call them editors — are deciding what kinds of writing and writers are worthy of financial compensation. And you don't know who those people are. That's right — Substack is taking an editorial stance, paying writers who fit that stance, and refusing to be transparent about who those people are.
I don't know why Substack has been offering money to some writers to sign up to the platform. I guess that the people in question have large followings on social media and may bring a proportion of those hordes to Substack, which can then benefit from the 10% cut it levies on the fees the writers earn. (I'm assuming they are all charging a monthly fee to subscribers, which I have no intention of doing.)
So, as far as Substack is concerned, I'm a dead loss as a commercial proposition. I'm no better than a free rider, hitching a ride on a train which has some Big Shots — of whom some people disapprove — in the First Class carriage.
The thing that would worry me more is that Substack might have a strategy (like all tech firms) of building a walled garden (like Medium's) — which is why everything I publish on it or in any of these walled gardens is always published first — and available free – on my blog on the open Web.
---
Email scammers are upping their game
This from Chris Nuttall's invaluable FT notebook:
"Simon! I'm so thrilled we've agreed a deal for such an iconic work of art. As I always say, we are not owners; but custodians. New bank details attached, just to be on the safe side. My regards to Amanda — and hope the kids' colds clear up!"

An email like this nearly cost a wealthy British collector £6m. It had been sent to the family office that managed his finances by criminals impersonating a genuine art dealer, with whom the collector had been negotiating for a year.

" The client came screen to screen with hackers during a £6m transaction," recalls Paul Westall, founder of Agreus, a British company that recruits staff for family offices. "All correspondence was via email — back and forth . . . When they had finally reached a conclusion on price, the client received an email to say something along the lines of, I hope the children are recovering from their colds — we have just amended our bank details for security and here they are."

As it sounded like previous emails, the art-loving client replied. Fortunately, his family office then demonstrated its strength: a structure built on personal accountability. Someone at the office phoned the real dealer to check the transaction before approving a transfer.
Next time I'm shelling out £6m for something I'll definitely be more careful.
---
Other, hopefully interesting, links
 Stella McCartney shows off the world's first clothes made from mushroom leather. No, I did not make that up. Link
 24 Surprising Ways to Injure Yourself When You're Over 50 by Liz Alterman Link
 The rich vs the very, very rich: the Wentworth golf club rebellion. Much ado about nothing. But a very entertaining read, nevertheless. Link
---
This blog is also available as a daily email. If you think this might suit you better, why not subscribe? One email a day, delivered to your inbox at 7am UK time. It's free, and there's a one-click unsubscribe if you decide that your inbox is full enough already!
---