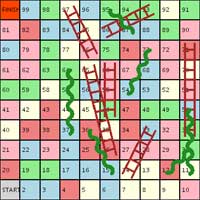 Insightful piece about the UK housing market in this week's Economist.
HOME renovation would seem to be as exciting a spectacle as, well, watching paint dry. But as Britain neared the peak of a decade-long housing boom, it became prime-time television as producers rushed to make shows like "Property Ladder". Those happy days in which acquiring a house seemed a sure bet have now ended and even the boost of a quarter-point rate cut from the Bank of England on April 10th is unlikely to bring them back.

Prices, which had been drifting slowly lower over the winter, have started falling more rapidly and dropped 2.5% in March, according to Halifax, part of HBOS and the country's biggest mortgage lender. The biggest monthly drop since September 1992 prompted widespread concerns in a country that still remembers its previous big bust, which started in late 1989 and from which prices did not fully recover for almost a decade…
So will we now see TV production companies rushing to make programmes entitled 'Property Snake'? (After all, ladders take you up and snakes take you down.) I think not. Viewers aren't interested in get-poor-quick stories.