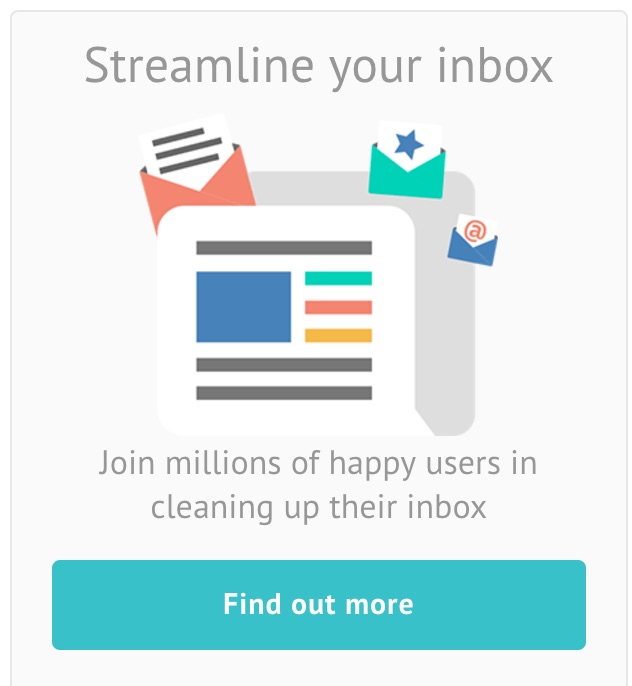 Now here's something you couldn't make up — unless you have plumbed the depths of surveillance capitalism. Unroll.me is a 'service' that promises to help you clean up your inbox. You give it permission to access your Gmail, for example, and: "Instantly see a list of all your subscription emails. Unsubscribe easily from whatever you don't want."
Unroll.me is owned by an analytics outfit called Slice Intelligence. And last week the New York Times (in a profile of Uber's controversial boss, Travis Kalanick) revealed that Unroll was collecting its subscribers' emailed Lyft receipts from their inboxes and selling the anonymized data to Uber — which used the data as a proxy for the health of its competitor's business.
Embarrassing, eh? Not at all. Unroll's boss, Jojo Hedaya, has published a post on the company blog under the headline "We Can Do Better". "Our users are the heart of our company and service", it begins,
So it was heartbreaking to see that some of our users were upset to learn about how we monetize our free service.

And while we try our best to be open about our business model, recent customer feedback tells me we weren't explicit enough.
Note (i) "heartbreaking" and (ii) "recent customer feedback". Translation: (i) disastrous; (ii) good investigative journalism by the New York Times.
Crocodile tears having been duly shed, Jojo continues:
So we need to do better for our users, and will from this point forward, with clearer messaging on our website, in our app, and in our FAQs. We will also be more clear about our data usage in our on-boarding process. The rest will remain the same: providing a killer service that gives you hours back in your day while protecting your privacy and security above all else.

I can't stress enough the importance of your privacy. We never, ever release personal data about you. All data is completely anonymous and related to purchases only. To get a sense of what this data looks like and how it is used, check out the Slice Intelligence blog.

Thank you for being such an important part of our company. If there's more we can be doing better, please let me know.
George Orwell would have really enjoyed this. Schmucks are "such an important part of our company", for example. And he "can't stress enough" the importance of said schmucks' privacy.
But — as Charles Arthur points out — there's nothing in Jojo's FAQs about selling the data.