Autumn's on its way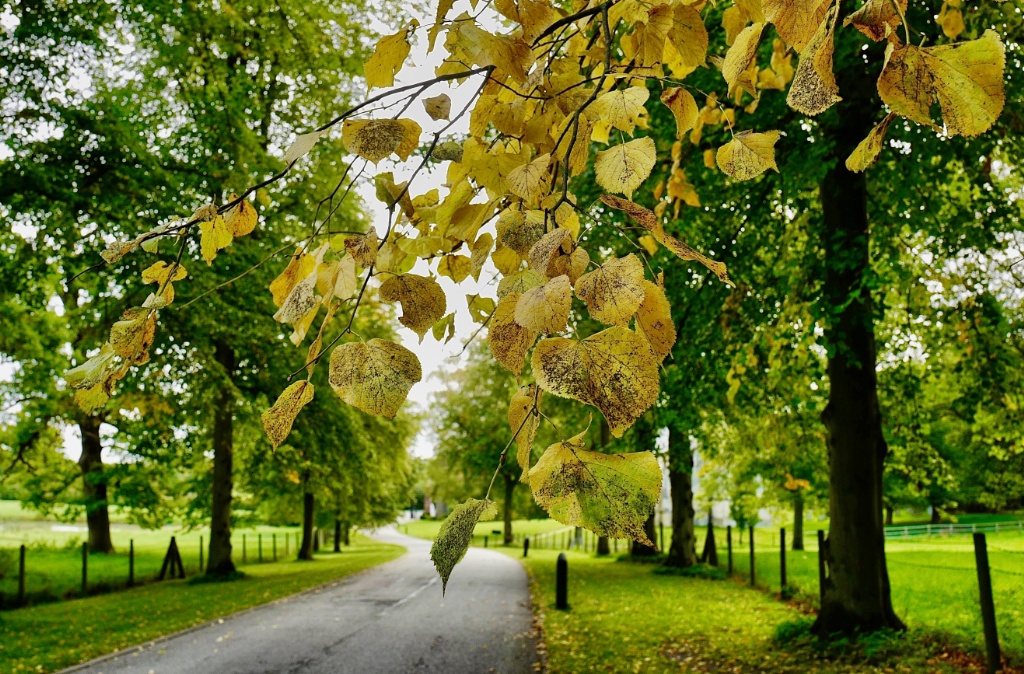 Seen on my walk home this morning.
---
Quote of the Day
"The trouble with epistemologists is that they think they know something".
---
Musical alternative to the radio news of the day
My Back Pages (Bob Dylan, Roger McGuinn, Tom Petty, Neil Young, Eric Clapton & George Harrison)
---
How Police Are Using 'Super Recognizers' to Track Criminals
Interesting piece in Vice.
The term "super recognizer" first appeared in 2009 and describes people who can remember more than 80 percent of the faces of people they meet (the average is 20 percent). The neural-mechanism behind super recognition is still largely unknown, but the skill seems to be genetic and possessed by only about one percent of the population.

Today, police in many countries employ super recognizers (possibly including Hong Kong) but police in the United Kingdom have recruited more than most.

Kelly Hearsey is one such super recognizer…
Well, at least they're not just using automated facial-recognition systems.
It's amazing the abilities that some people have. Reminds me of the folks who can accurately multiply two 20-digit numbers in their heads.
---
Facebook doesn't just mirror the world. It filters it for its own benefit.
Really good OpEd by Shira Ovide:
In an interview that aired on Tuesday, Zuckerberg was asked big and thorny questions about his company: Why are people sometimes cruel to one another on Facebook, and why do inflammatory, partisan posts get so much attention?

Zuckerberg told "Axios on HBO" that Americans are angry and divided right now, and that's why they act that way on Facebook, too.

Zuckerberg and other Facebook executives consistently say that Facebook is a mirror on society. An online gathering that gives a personal printing press to billions of people will inevitably have all the good and the bad of those people. (My colleague Mike Isaac has talked about this view before.)

It's true but also comically incomplete to say that Facebook reflects reality. Instead, Facebook presents reality filtered through its own prism, and this affects what people think and do. [Emphasis added]
That last sentence is the key to understanding the problem. The prism is driven by a particular business model. And it's designed to achieve corporate objectives, not users'.
---
America Is Trapped in a Pandemic Spiral
Long read of the day — Ed Yong's latest piece in The Atlantic.
Here's how it begins…
Army ants will sometimes walk in circles until they die. The workers navigate by smelling the pheromone trails of workers in front of them, while laying down pheromones for others to follow. If these trails accidentally loop back on themselves, the ants are trapped. They become a thick, swirling vortex of bodies that resembles a hurricane as viewed from space. They march endlessly until they're felled by exhaustion or dehydration. The ants can sense no picture bigger than what's immediately ahead. They have no coordinating force to guide them to safety. They are imprisoned by a wall of their own instincts. This phenomenon is called the death spiral. I can think of no better metaphor for the United States of America's response to the COVID-19 pandemic.

The U.S. enters the ninth month of the pandemic with more than 6.3 million confirmed cases and more than 189,000 confirmed deaths. The toll has been enormous because the country presented the SARS-CoV-2 coronavirus with a smorgasbord of vulnerabilities to exploit. But the toll continues to be enormous—every day, the case count rises by around 40,000 and the death toll by around 800—because the country has consistently thought about the pandemic in the same unproductive ways…
He goes on to list the nine big mistakes the US has made so far. The most horrifying one is #9: The Habituation of Horror:
The U.S. might stop treating the pandemic as the emergency that it is. Daily tragedy might become ambient noise. The desire for normality might render the unthinkable normal. Like poverty and racism, school shootings and police brutality, mass incarceration and sexual harassment, widespread extinctions and changing climate, COVID-19 might become yet another unacceptable thing that America comes to accept.
Ed Yong is the best journalist writing about this stuff at the moment.
---
Of Course Trump Couldn't Resist Bob Woodward
Timothy O'Brien once wrote a book about Donald Trump — Trumpnation: The Art of Being The Donald. Now he's written an interesting Bloomberg column reflecting on Trump's experience with Bob Woodward.
My book turned out to portray a negative Trump. He then sued me for libel and lost. During the litigation, he had to produce his tax returns and other financial records, and he also had to sit for two damning days of depositions. The depositions, in which Trump, under oath, was forced to admit 30 times that he had lied over the years about all sorts of stuff are now a permanent part of the public record and his legacy. Trump would have been wise not to sue.

Trump would have been wiser not to cooperate with my book in the first place, and he would have been wise not to have cooperated with Woodward's book, either. He didn't cooperate with "Fear," Woodward's previous book, and that probably saved him some additional grief. But here's the rub: Trump isn't wise.
It seems that Trump regretted not cooperating with Woodward on his earlier book about him, and was convinced that it would have come out glowingly if he had engaged more directly with the reporter who brought down Richard Nixon. So, says O'Brien,
he ambled into the ring for round two, certain that he could steer the effort toward a positive outcome. Graham and others might have laced up his gloves and escorted him to his corner, but it was Trump's choice. At age 74, he's been battling and courting the media for the better part of 50 years. He knows the game.

Trump courts the media 24/7 because he is addicted to it, and addicts can't help themselves.
---
This blog is also available as a daily email. If you think this might suit you better, why not subscribe? One email a day, delivered to your inbox at 7am UK time. It's free, and there's a one-click unsubscribe if your decide that your inbox is full enough already!
---