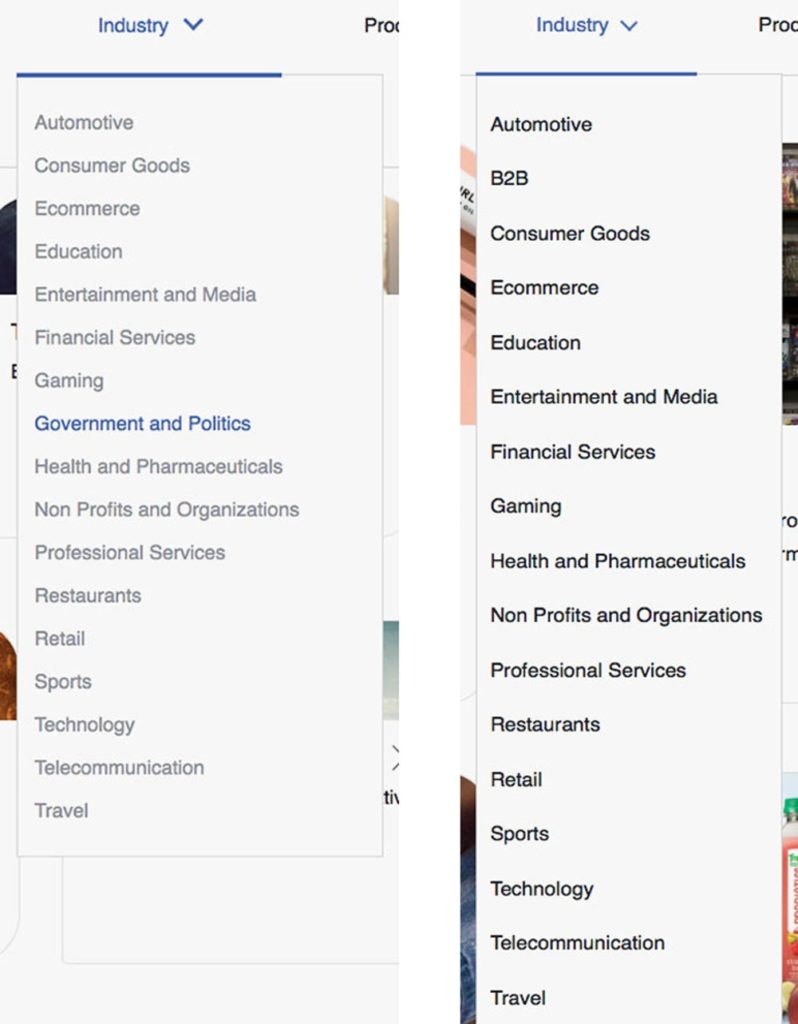 One of the most illuminating things you can do as a researcher is to go into Facebook not as a schmuck (i.e. user) but as an advertiser — just like your average Russian agent. Upon entering, you quickly begin to appreciate the amazing ingenuity and comprehensiveness of the machine that Zuckerberg & Co have constructed. It's utterly brilliant, with a great user interface and lots of automated advice and help for choosing your targeted audience.
When doing this a while back — a few months after Trump's election — I noticed that there was a list of case studies of different industries showing how effective a given targeting strategy could be in a particular application. One of those 'industries' was "Government and Politics" and among the case studies was a story of how a Facebook campaign had proved instrumental in helping a congressional candidate to win against considerable odds. I meant to grab some screenshots of this uplifting tale, but of course forget to do so. When I went back later, the case study had, well, disappeared.
Luckily, someone else had the presence of mind to grab a screenshot. The Intercept, bless it, has the before-and-after comparison shown in the image above. They are Facebook screenshots from (left) June 2017 and (right) March 2018.
Interesting, ne c'est pas?