This morning, Mr & Mrs Pigeon decided that they would nest on our vine. Mrs perched herself sulkily, like so…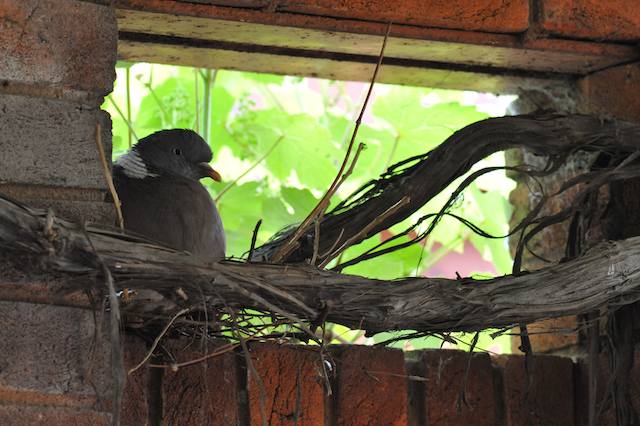 … and waited for her mate to bring her twigs, most of which she inspected critically and dropped. But he persisted and after a couple of hours, she had something to sit on. We remonstrated with her that this was not a good place to settle, on account of our two cats, but she greeted us with a totally insouciant air, thus: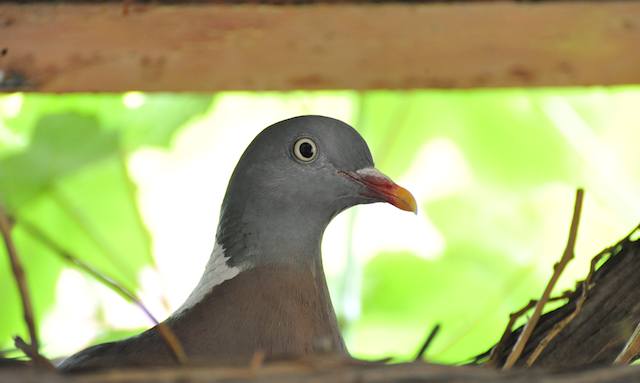 Hmmm… This is Not Good. Our cats are diligent hunters.