From a BBC News report.
A UK firm offered to supply "cyber-spy" software used by Egypt to target activists, the BBC has learned.

Documents found in the headquarters of the country's security service suggest it was used for a five-month trial period at the end of last year.

Hampshire-based Gamma International UK denies actually supplying the program, which infects computers with a virus that bugs online voice calls and email.

The foreign secretary says he will "critically" examine export controls.
Hmmm… Consider this from the firm's web site: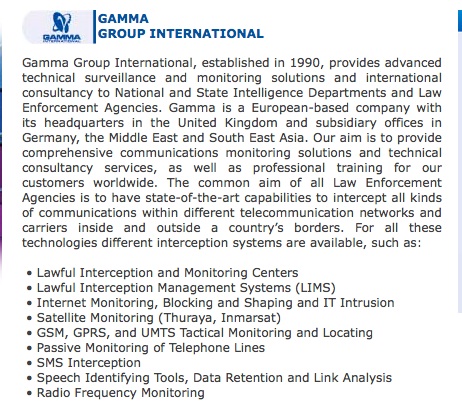 All perfectly legal, of course.