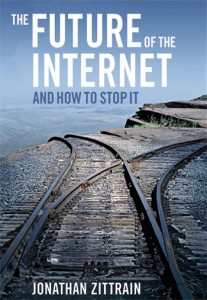 Every so often, a group of my Open University colleagues gathers to discuss a book that one of us regards as important or interesting. Last week it was my turn to talk about Jonathan Zittrain's The Future of the Internet — and how to stop it. The mp3 of the talk is here. The sound quality is variable, I'm afraid, and I only had one microphone, so it's not Radio 4 quality. It runs for about an hour and includes a delicious excerpt from James Boyle's recent RSA lecture.
If you're listening to it, you might find the slide below helpful.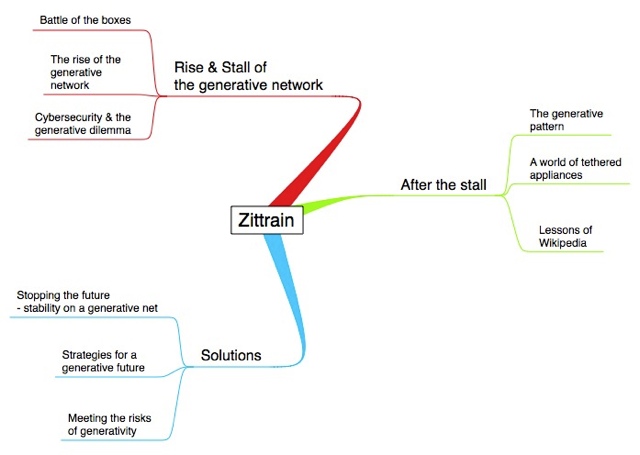 Alternatively, you might find it a cure for insomnia.
And if you're podcast-averse, Doug Clow did an excellent live blog of the talk, for which many thanks to him.