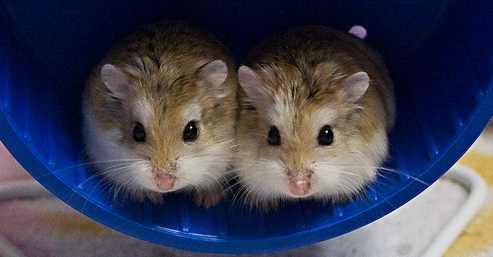 Image used under Creative Commons licence from Flikr user: www.flickr.com/photos/cryztalvisions/2422753682/
Dave Winer has a lovely blog post in which he explains why Facebook (and Google and all those other 'free' services) are effectively hamster cages for humans.
They make a wide variety of colorful and fun cages for hamsters that are designed to keep the hamster, and their human owners, entertained for hours. When you get tired of one, you can buy another. It's looks great until you realize one day, that you can't get out! That's the whole point of a cage.

Remember how they used to say: "If it sounds too good to be true then it probably is?" They still say it. :-)

Another one: "There's no such thing as a free lunch." Exactly.

When they say you get to use their social network for free, look for the hidden price. It's there. They're listening and watching. It's pretty and colorful and endlessly fun for you and your human owner.
Or, as one of the commenters on Dave's post put it: "If you're not paying for it, you're not the customer; you are the product being sold."