The coolest mug in Washington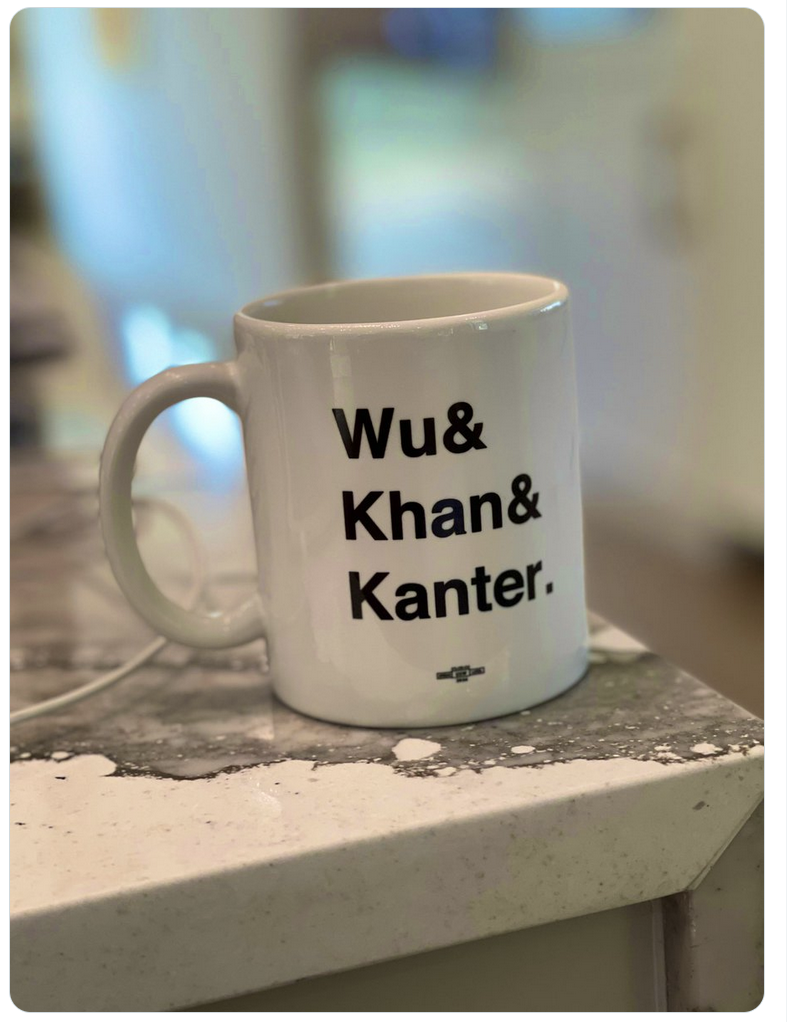 Show this mug to a Silicon Valley mogul and you might find them gibbering. Why? Because Tim Wu, Lina Khan and Jonathan Kanter are the leaders of the team Biden has assembled to tackle the companies.
---
Quote of the Day
"And we are here as on a darkling plain
Swept with confused alarms of struggle and flight,
Where ignorant armies clash by night."
Matthew Arnold, Dover Beach.
Sounds right for our times.
---
Musical alternative to the morning's radio news
Daniel Hope & Christoph Israel | Fauré: Sicilienne op. 78
A splendid lockdown performance
---
Long Read of the Day
As China Boomed, It Didn't Take Climate Change Into Account. Now It Must.
Sobering read in the New York Times.
China's breathtaking economic growth created cities ill-equipped to face extreme weather. Last week's dramatic floods showed that much will have to change.
Includes some striking photographs.
---
The next Euro crisis
From Politico:
HYBRID WAR' AGAINST EUROPE: Lithuanian Prime Minister Ingrida Šimonytė spoke with European Commission President Ursula von der Leyen on Monday evening. During the call, Šimonytė stressed "the need for the EU unity and further support from EU institutions tackling irregular migration flows to Europe via Lithuanian-Belarus border," she said, adding that her government is concerned that Belarusian dictator Alexander Lukashenko "ruthlessly exploits migration as a tool of hybrid war against the EU." According to fresh numbers provided by Lithuania, 2,730 illegal migrants were apprehended this year, 37 times more than in 2020. Around 60 percent of them are from Iraq.

There's been a significant jump in the number of Afghans trying to make their way to Europe, seeking shelter from the looming threat of a return of the Taliban, now that Western troops have left the country. Now take a look at a globe — Turkey is again a key country for Europe when it comes to dealing with this next migration challenge. Make no mistake: This summer's crisis is here.
---
The Pegasus project
NSO is possibly the most sinister tech company in the world, but almost nobody outside of the tech security world has heard of it. It's a privately-owned Israeli company best known for creating Pegasus, "a piece of software so powerful" (says the normally sober FT) "that it can hack remotely into any phone, pierce all its encrypted apps and turn on its camera and microphone to listen in to whispered secrets from a world away."
Not surprisingly, NSO's clients — spooks, mostly, I'd say — are pretty uncommunicative about it. Because it's defined as a weapon, it's regulated by the Israeli Ministry of Defence, which approves every export licence for the software — supposedly to ensure that it falls into the hands only of Israel's current or potential friends.
The civil society organisation that has done the most useful and informed investigations of Pegasus is the Citizen Lab at the University of Toronto, which is headed by Ron Deibert (Whom God Preserve). Their archive of these investigations is a goldmine.
In a stirring new development, 17 newspapers joined together in an Amnesty International consortium nicknamed the Pegasus Project. The subsequent investigation drew on a leaked list of 50,000 people that Amnesty says "is irrefutably linked to potential targets" and includes princesses and presidents, kings and courtiers, journalists and political dissidents, many of them critical of repressive regimes. (It's widely believed that Pegasus was used to compromise the smartphone of Jamal Khashoggi prior to his brutal murder by a Saudi hit-squad in Istanbul.) In that context, selection of the targets uncovered by the Amnesty project makes sobering reading.
NSO has been profiting scot-free from facilitating authoritarian surveillance for a long time, possibly because it was shielded by the Netanyahu regime in Israel. But it could be that things are finally beginning to change. For one thing, the founders of the private equity firm that owns it seem to have fallen out and their other investors have seized control of the company's $1B fund. Secondly, there are new ruling regimes in both Israel and the US. And thirdly there's the Amnesty project, which is shedding light where hitherto there was just darkness and evasion.
So maybe, finally, this is a good news story.
---
Chart of the Day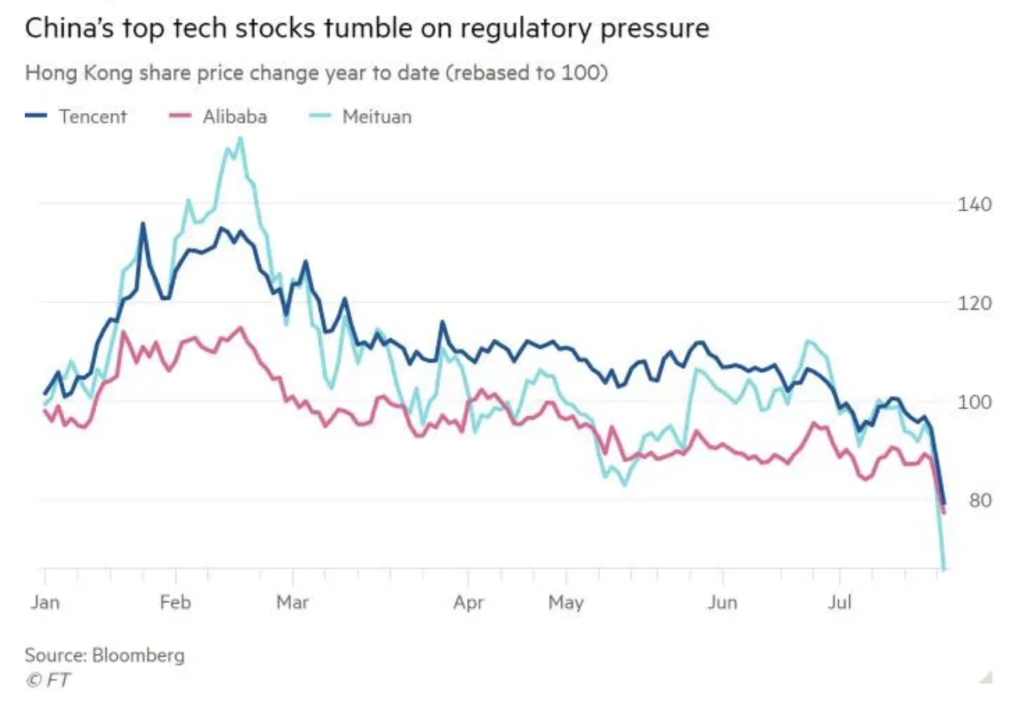 ---
This blog is also available as a daily email. If you think this might suit you better, why not subscribe? One email a day, Monday through Friday, delivered to your inbox at 7am UK time. It's free, and there's a one-click unsubscribe if you decide that your inbox is full enough already!
---