It's over there!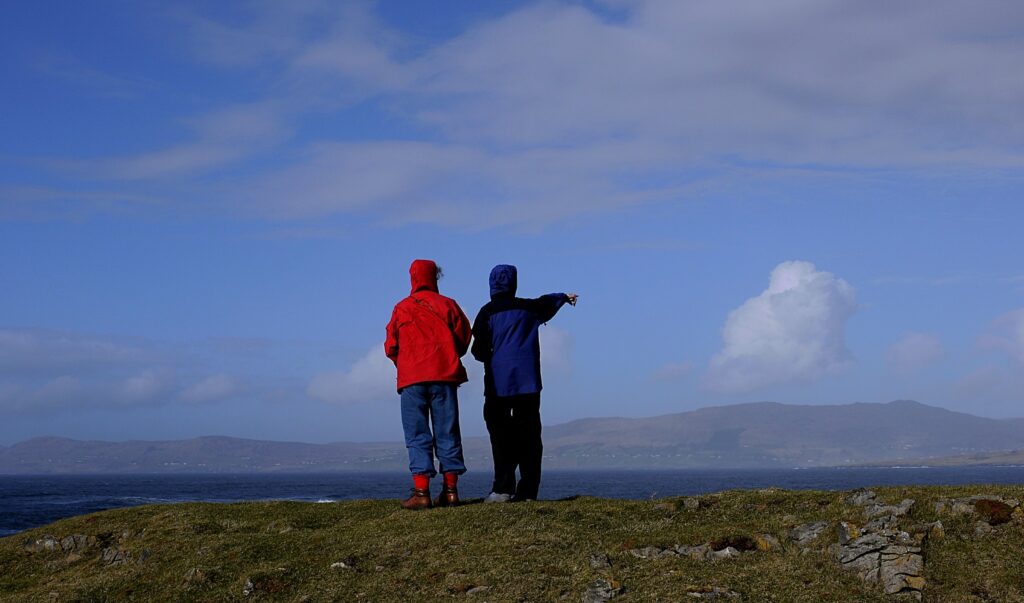 ---
Quote of the Day
"A newspaper editor is someone who knows precisely what he wants but isn't quite sure."
---
Musical alternative to the morning's radio news
Schubert | Auf dem Wasser zu singen | Camille Thomas and Beatrice Berrut
---
Long Read of the Day
Paid in Full
The emerging dream of an internet where every interaction is a financial transaction
An insightful essay by Drew Austin on the end of Web 2.0 and the beginnings of Web 3.0 as represented by the Substack boom. Reminds me of Tim O'Reilly's famous essay on Web 2.0.
---
Facebook's 'Oversight' Board makes a decision on Trump
Much to my surprise, the Board decided that the ban should be retained — at least for the time being.
Shira Ovide has some shrewd observations about what transpired.
Facebook's Oversight Board, a quasi-independent body that the company created to review some of its high-profile decisions, essentially agreed on Wednesday that Facebook was right to suspend Trump. His posts broke Facebook's guidelines and presented a clear and present danger of potential violence, the board said.

But the board also said that Facebook was wrong to make Trump's suspension indefinite. When people break Facebook's rules, the company has policies to delete the violating material, suspend the account holder for a defined period of time or permanently disable an account. The board said Facebook should re-examine the penalty against Trump and within six months choose a time-limited ban or a permanent one rather than let the squishy suspension remain.

Facebook has to make the hard calls:

A big "wow" line from the Oversight Board was its criticism of Facebook for passing the buck on what to do about Trump. "In applying a vague, standardless penalty and then referring this case to the board to resolve, Facebook seeks to avoid its responsibilities," the board wrote.
But also…
The meat of the board's statement is a brutal assessment of Facebook's errors in considering the substance of people's messages, and not the context. Facebook currently treats your neighbor with five followers the same as Trump and others with huge followings.

(Actually, at least when he was president, Trump had even more leeway in his posts than your neighbor. Facebook and Twitter have said that the public should generally be able to see and hear for themselves what their leaders say, even if they're spreading misinformation.)

The Oversight Board agreed that the same rules should continue to apply to everyone on Facebook — but with some big caveats.

"Context matters when assessing issues of causality and the probability and imminence of harm," the board wrote. "What is important is the degree of influence that a user has over other users."
---
Trump now has a blog, even though he doesn't know what a blog is
(He thinks it's a 'platform', which suggests that he doesn't know what a platform is, either. But its appearance at this juncture suggests that he anticipated continuation of the ban.)
It's here, in case you're interested.
---
The Instagram ads you'll never see

Really ingenious experiment by Signal. They tried to run Instagram ads like the ones shown above.
We created a multi-variant targeted ad designed to show you the personal data that Facebook collects about you and sells access to. The ad would simply display some of the information collected about the viewer which the advertising platform uses. Facebook was not into that idea.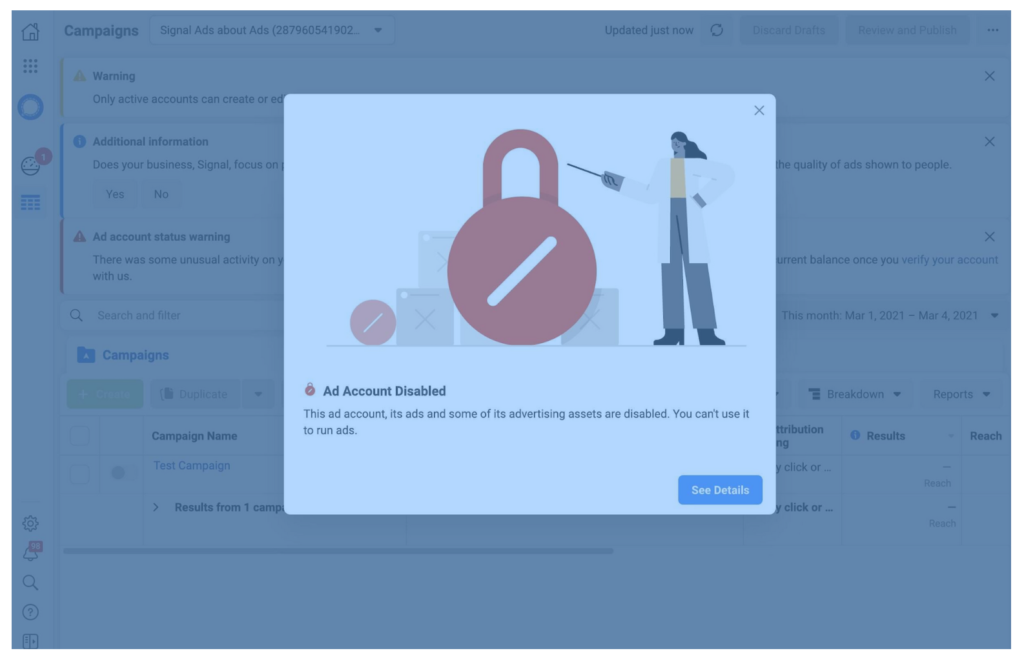 So…
Facebook is more than willing to sell visibility into people's lives, unless it's to tell people about how their data is being used. Being transparent about how ads use people's data is apparently enough to get banned; in Facebook's world, the only acceptable usage is to hide what you're doing from your audience.
---
This blog is also available as a daily email. If you think this might suit you better, why not subscribe? One email a day, Monday through Friday, delivered to your inbox at 7am UK time. It's free, and there's a one-click unsubscribe if youu decide that your inbox is full enough already!
---