Riverside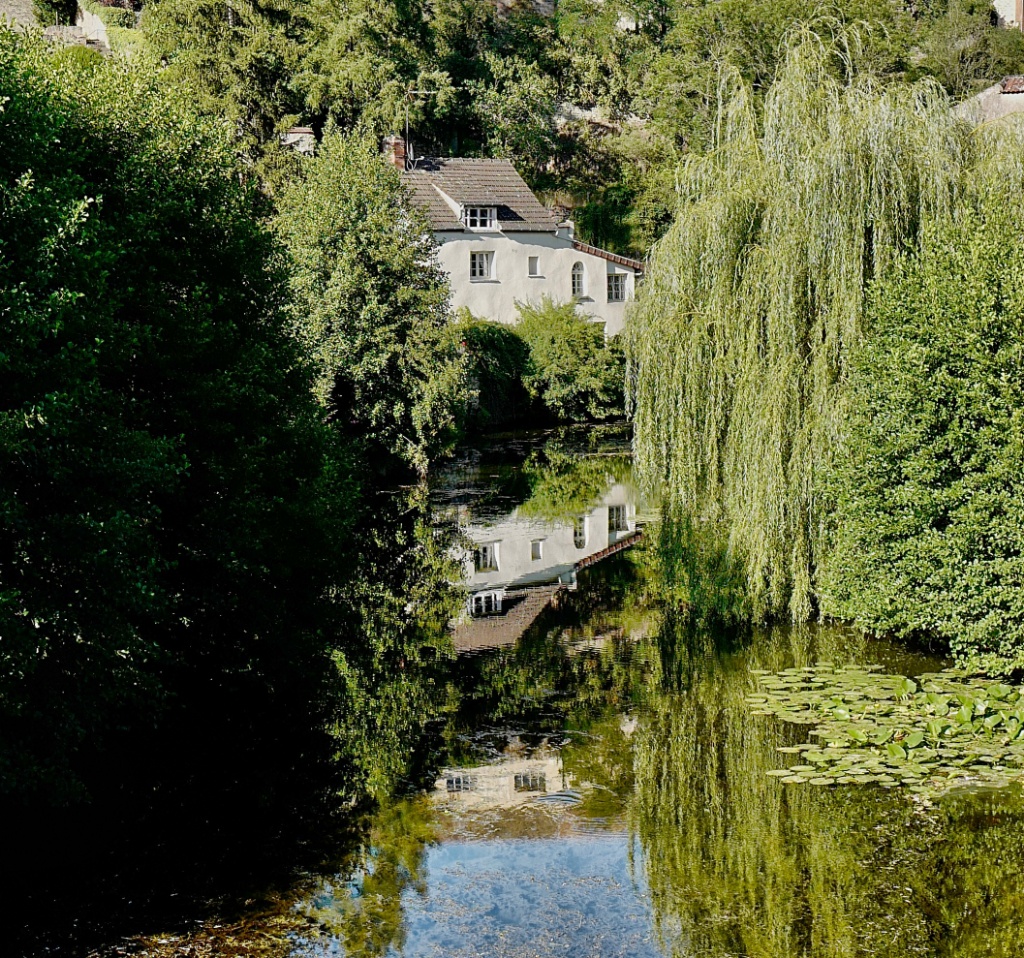 ---
Quote of the Day
"You can say what you like about long dresses, but they cover a multitude of shins."
---
Musical alternative to the morning's radio news
Mozart | Die Zauberflöte |Ein Mädchen oder Weibchen | Simon Keelyside as Papageno
Preposterous and lovely.
---
Long Read of the Day
Instagram is dead
If you're photographer, like me, Instagram seemed a good idea at the time it launched. I signed up to follow photographers whose work I knew and admired. But in the end I realised I could spend the entire day scrolling through their work, so I quit using it. Since then it's gone the way of all 'social media' platforms — dominated by 'influencers' trying to get you to buy stuff. And, now, under the pressure of TikTok's new dominance, Meta is effectively de-emphasising photos in favour of 'reels' — i.e. TikTok-like videos
This essay by Om Malik, a photographer I admire, does a good job of explaining how this happened.
Instagram's co-founders, Kevin Systrom and Mike Krieger created a mobile social network based on visual storytelling. The impetus provided by the early photography-centric approach turned it into a fast-growing phenomenon. For Facebook, it was an existential threat. And it was worth spending nearly a billion dollars to own, control, and eventually subsume. And that's precisely what Facebook has done.

What's left is a constantly mutating product that copies features from "whomever is popular now" service — Snapchat, TikTok, or whatever. It is all about marketing and selling subs:tandard products and mediocre services by influencers with less depth than a sheet of paper.
Read on…
---
The era of big-tech exceptionalism may be over
Surprising Leader in The Economist
This year gravity has asserted itself once more. The tech-heavy nasdaq index is down by a quarter since January, half as much again as America's broader stockmarket. Profitless not-so-big tech has been dragged down by anaemic revenue growth and high interest rates, which make the far-off earnings of firms like Snap look less valuable today. More surprising, despite generating piles of cash in the here and now, the giants are also feeling the tug of reality. On July 26th Alphabet reported its slowest quarterly sales growth since the bleak early months of the pandemic. Its share price rallied, though not enough to offset recent falls and only because expectations were even worse. A day later Meta said its sales fell year on year, for the first time ever.

America's technology titans are suddenly having to contend with forces that have long plagued old-economy ceos: gummed-up supply chains, protectionism, worker shortages and competition. For [the tech giants], these constraints are something of a novelty. Its bosses had better get used to them.
Hope that's the case.
---
My commonplace booklet
Esquire's list of 80 Books Every Man Should Read
---
This Blog is also available as a daily email. If you think that might suit you better, why not subscribe? One email a day, Monday through Friday, delivered to your inbox. It's free, and you can always unsubscribe if you conclude your inbox is full enough already!
---