Nature's abundance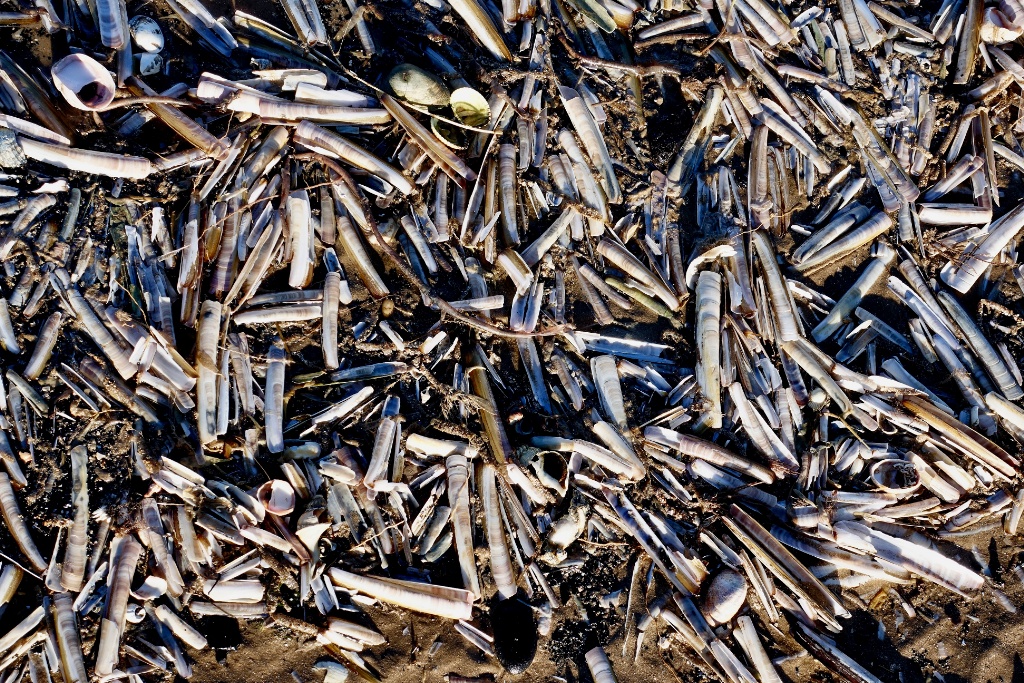 Walking on a Norfolk beach at the weekend I fell to wondering how many shells we had crunched through. Hundreds of thousands, I guessed, at least. This was just a typical square metre.
---
Quote of the Day
"I started out very quiet and I beat Mr Turgenev. Then I trained hard and I beat Mr Maupassant. I've fought two draws with Mr Stendhal, and I think I had an edge in the last one. But nobody's going to get me in any ring with Mr Tolstoy, unless I'm crazy of I keep getting better."
Ernest Hemingway, New Yorker, 13 May 1950.
---
Musical alternative to the morning's radio news
Shaun Davey | Free and Easy | Choral Scholars of University College Dublin | Arranged and conducted by Desmond Earley
Shaun Davey's music is wonderful.
---
Long Read of the Day  Why skyscrapers are so short
A fascinating piece by Brian Potter on how technology, economics and regulations determine the height of buildings.
---
Frank Dutton RIP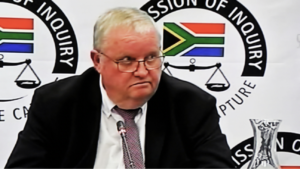 Good New York Times obituary of an heroic figure – a white South African detective who took on and exposed the crimes of apartheid policing.
Frank Dutton, whose investigations into some of the biggest criminal cases in South African history, from apartheid-era hit squads to more recent high-level government corruption, earned him a reputation as his country's greatest police detective, died on Jan. 20 at a hospital in Hillcrest, South Africa. He was 72.

Mr. Dutton came to prominence in the early 1990s, a fraught moment between the 1990 release of Nelson Mandela from prison and the 1994 multiracial elections that elevated him to the presidency and officially brought apartheid to a close.

Mr. Dutton, who was white, and his colleague, Lwandle Wilson Magadla, who was Black, were working on a separate case when they uncovered evidence related to the 1988 killing of 11 Black South Africans in Trust Feed, a town in the province of KwaZulu Natal.

Trust Feed was dominated by the Inkatha Freedom Party, a Black activist organization. Initial investigations into the massacre had placed the blame on Inkatha's rival, the African National Congress, and despite glaring failures by the police — they never interviewed two survivors, for example — a judge had ruled the case closed.
In a meticulous and dangerous investigation, Dutton and Magadla discovered that the murders had been a false-flag operation carried out by a police hit squad in an effort to drive a wedge between the two African parties.
Dutton went on under the Mandela presidency and afterwards to become South Africa's leading and best-known cop.
Looking at the photograph, you wouldn't want to mess with him.
Thanks to Ross Anderson for the tip.
---
How does Elon Musk get stuff done so quickly?
Interesting essay by Frederic Filloux. You may need to curb your instinctive hostility to (or scepticism about) the guy. But you'll emerge wiser (or at least better informed) afterwards. At least I did.
The video included in the piece is fascinating, btw.
---
My commonplace booklet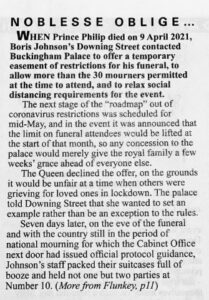 From Private Eye (where else?)
---
This Blog is also available as a daily email. If you think that might suit you better, why not subscribe? One email a day, Monday through Friday, delivered to your inbox. It's free, and you can always unsubscribe if you conclude your inbox is full enough already!
---