Oh, No!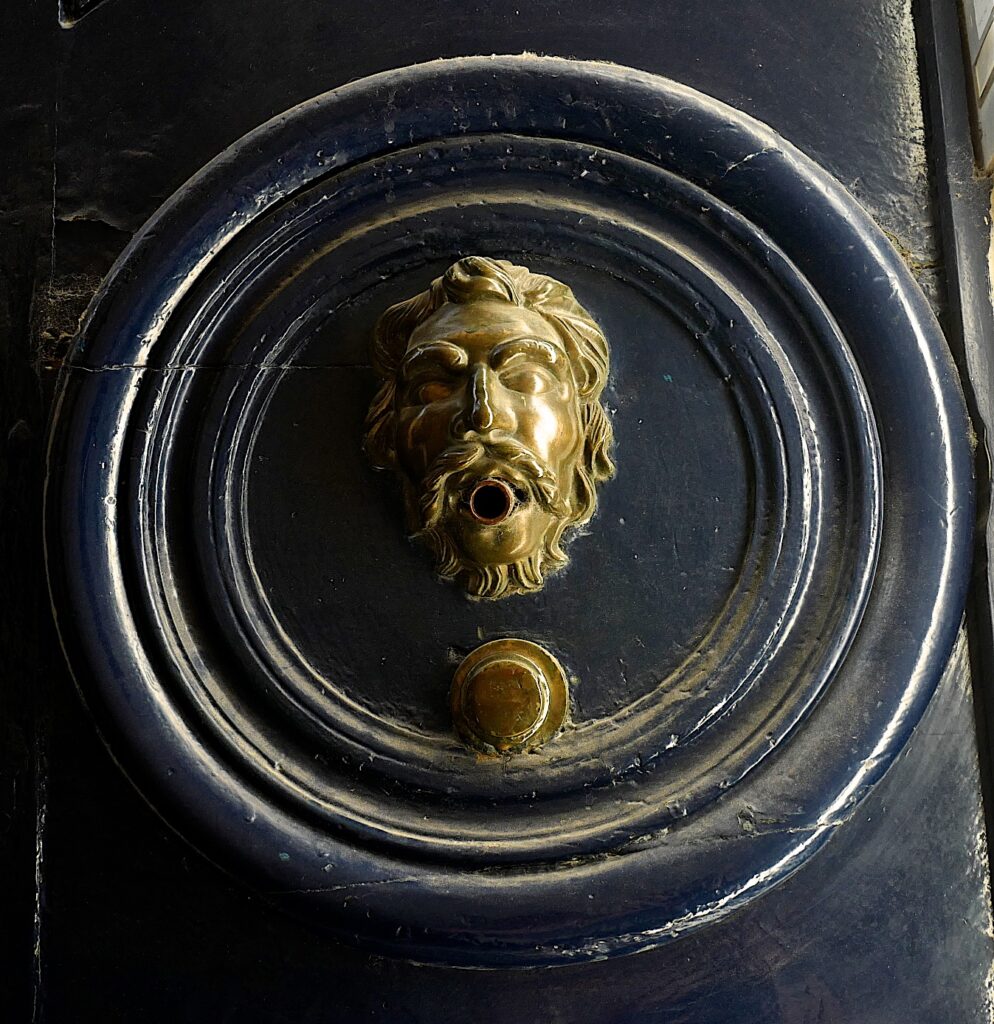 Seen on a door in (I think) Arles.
---
Quote of the Day
"I thought lacrosse was what you find in church."
---
Musical alternative to the morning's radio news
My Back Pages | Bob Dylan, Roger McGuinn, Tom Petty, Neil Young, Eric Clapton & George Harrison
---
Long Read of the Day
Amsterdam: some impressions
Noah Smith went to Amsterdam and wrote a nice blog post about it.
One of my little dreams was always to be one of those bloggers who takes a three-day trip to a new city and draws sweeping conclusions about society and politics and culture from walking around and seeing some tourists and eating in a couple of cafes. And now that dream has finally been realized!

Ha. I kid. But since I was only in Amsterdam for three days (to see friends), I tried to look around and pay as much attention as I could, and perhaps formulate a few thoughts.

If you run in educated liberal America circles (as I do), you find that Amsterdam is the one of the cities that everyone tells you to visit. Its only real competition in this regard is Tokyo…
It's an enjoyable piece. I lived and worked in Holland for a year in the late 1970s and fell in love both with Dutch society and with its cities. I was living on my own at the time, and often drove into Amsterdam on a Sunday morning to spend the day browsing there, going to galleries, cafes (especially ones where chess was played) and walking the city.
Every Sunday morning in the Concertgebouw there used to be a chamber-music concert (badged, if I remember correctly, as Für Elise) at 11am. You bought a ticket, grabbed a coffee and sat around while musicians appeared and wonderfully relaxed performances were given. Wonderful.
---
A world first? A US Tech giant forced to unwind an acquisition
And it was a UK regulator that did it. The Competition and Markets Authority (CMA) has ruled that Meta has to unwind its acquisition of Giphy on the grounds that the takeover of the gif-creation website could harm social media users and advertising.
Meta had bought Giphy – the largest supplier of animated gifs to social networks such as Snapchat, TikTok and Twitter – in 2020.

The CMA investigated the sale and published its original decision in November 2021, ordering Meta to dispose of Giphy.

Meta, then called Facebook Inc, had been fined a record £50.5m for refusing to comply with the CMA during the investigation.

Meta had hoped its purchase of Giphy would improve finding gifs and stickers on its social networks Instagram, WhatsApp and Facebook.

While Meta maintained that Giphy would be "openly available" to other social networks, the CMA's investigation found the buyout would harm competition in social media and advertising.
In a post-Brexit UK, the CMA is one of the few government agencies that seems to be working.
---
My commonplace booklet
After WFH (Working from Home), what next?
How about WFP?
In the UK, the Fuller brewery's chain of more than 350 pubs now offers WFP packages that start at £10 per day and include lunch and a drink (non-alcoholic beverages are also available). A lunch and unlimited tea and coffee are typically included in the £15 per day bargain offered by Young's, another significant brewery, which has 185 pubs.
---
  This Blog is also available as a daily email. If you think that might suit you better, why not subscribe? One email a day, Monday through Friday, delivered to your inbox. It's free, and you can always unsubscribe if you conclude your inbox is full enough already!
---