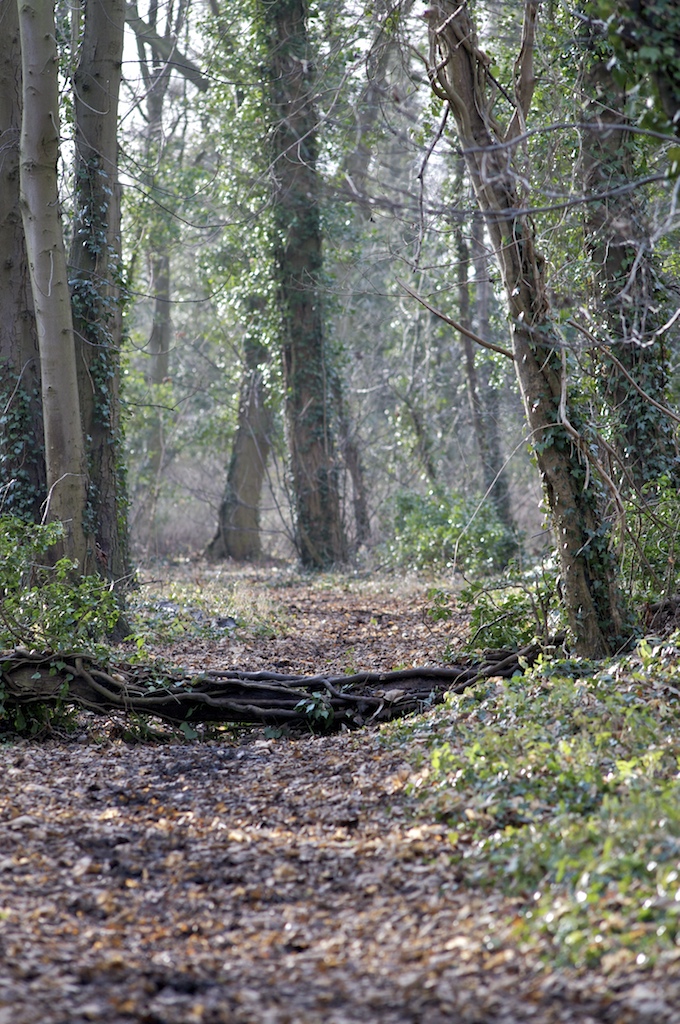 After days and days of muddy brown light, the sun shone this morning. So I packed camera and lenses and went for a walk in the woods. There was a freezing wind up on the ridge outside Wimpole, so much so that it was painful to hold the camera, even with leather gloves on. And yet it was lovely to be there, listening to the wind sighing through the trees, and picking my way over rotten branches and fallen trees. At one point I was standing contemplating the view and thinking about lenses when I heard voices raised in desultory conversation, and then two horsemen passed me and politely said "Good morning". After they'd moved on, I fell to thinking of one of my favourite poems. And took the picture.
Two roads diverged in a yellow wood,
And sorry I could not travel both
And be one traveler, long I stood
And looked down one as far as I could
To where it bent in the undergrowth;
Then took the other, as just as fair,
And having perhaps the better claim,
Because it was grassy and wanted wear;
Though as for that the passing there
Had worn them really about the same,
LATER: Quentin reminded me of his own poetical venture in this territory!