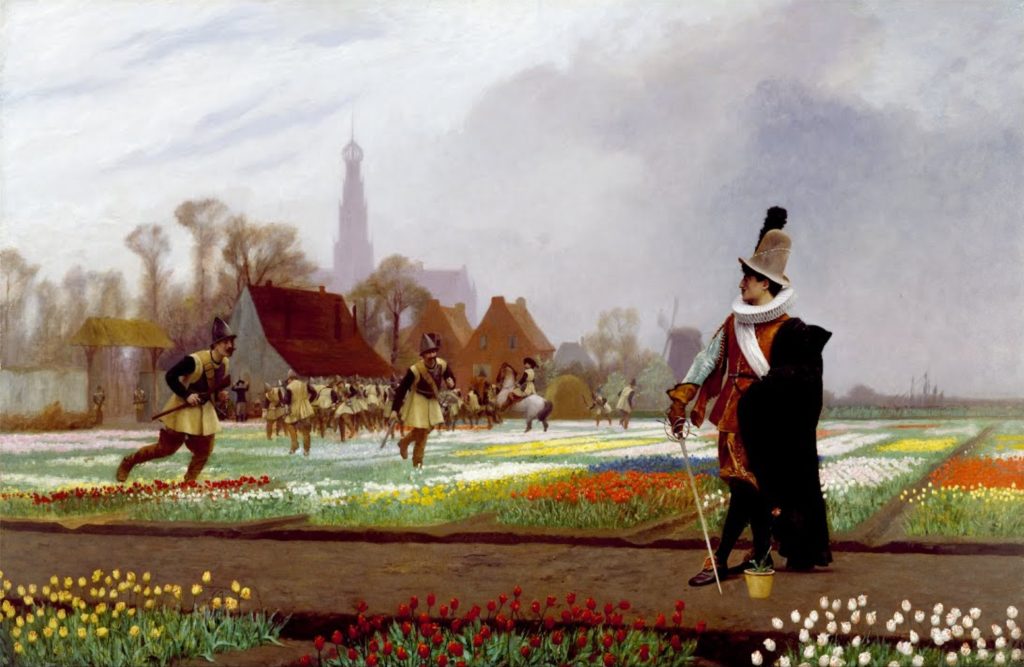 Historians are such spoilsports: they undermine stories that are too good to check. Consider this distressing piece by Anne Goldgar:
Tulip mania was irrational, the story goes. Tulip mania was a frenzy. Everyone in the Netherlands was involved, from chimney-sweeps to aristocrats. The same tulip bulb, or rather tulip future, was traded sometimes 10 times a day. No one wanted the bulbs, only the profits – it was a phenomenon of pure greed. Tulips were sold for crazy prices – the price of houses – and fortunes were won and lost. It was the foolishness of newcomers to the market that set off the crash in February 1637. Desperate bankrupts threw themselves in canals. The government finally stepped in and ceased the trade, but not before the economy of Holland was ruined.
Trouble is, the story is mostly bunkum. Detailed excavations in Dutch archives for her book — Tulipmania: Money, Honor and Knowledge in the Dutch Golden Age— failed to find much evidence for the 'mania' beloved of us commentators.
Tulip mania wasn't irrational. Tulips were a newish luxury product in a country rapidly expanding its wealth and trade networks. Many more people could afford luxuries – and tulips were seen as beautiful, exotic, and redolent of the good taste and learning displayed by well-educated members of the merchant class. Many of those who bought tulips also bought paintings or collected rarities like shells.

Prices rose, because tulips were hard to cultivate in a way that brought out the popular striped or speckled petals, and they were still rare. But it wasn't irrational to pay a high price for something that was generally considered valuable, and for which the next person might pay even more.
And it wasn't a 'frenzy' either.
Tulip mania wasn't a frenzy, either. In fact, for much of the period trading was relatively calm, located in taverns and neighbourhoods rather than on the stock exchange. It also became increasingly organised, with companies set up in various towns to grow, buy, and sell, and committees of experts emerged to oversee the trade. Far from bulbs being traded hundreds of times, I never found a chain of buyers longer than five, and most were far shorter.
Oh – and she found no records of anyone throwing themselves into canals.
Sigh. The slaughter of a beautiful meme by ugly facts.