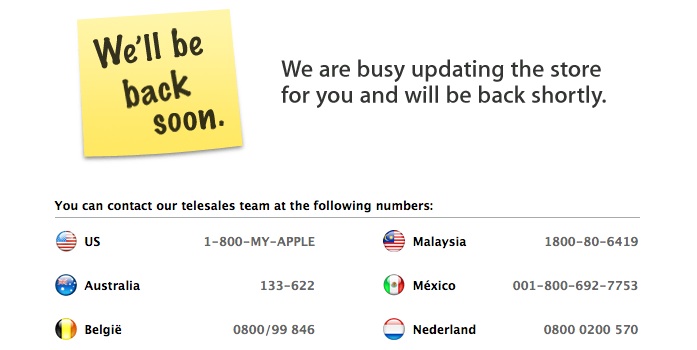 Interesting: it's now 21.38 on March 7, just over three and a half hours since Apple announced the iPad3 and their website is clearly being swamped — to the point where they have had to put up a static page.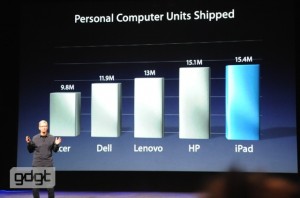 (Image from GDGT's excellent live blog of the presentation.)
In the presentation, CEO Tim Cook claimed that Apple had sold 15.4 million iPads in the last quarter. That's more than the number of PCs sold by any of the big computer manufacturers.
Other interesting factoids from the presentation: iPad, iPhone, and iPod sales accounted for 76% of Apple's revenue during that quarter, and the company sold more than 172 million of these devices in total last year. In comparison, all PC makers combined shipped about 350 million PCs last year.