Quote of the Day
Rich, fabulous people are the ideal billboards for luxury brands. Our nation's best universities have adopted the same strategy. Universities are no longer nonprofits, but the highest-gross-margin luxury brands in the world. Another trait of a luxury brand is the illusion of scarcity. Over the last 30 years, the number of applicants to Stanford has tripled, while the size of the freshman class has remained static. Harvard and Stanford have become finishing school for the global wealthy.
---
Carl Reiner RIP
A giant of American comedy has died at the age of 98. He was still writing up to the day he passed away.
He was a great writer for TV — creator of the Dick Van Dyke Show which ran from 1961 to 1966 and earned him six Emmy awards. As a comedian, he was the consummate straight man. For a snatch of it, hear him with his pal Mel Brooks in a routine they developed which became The 2000 year old man.
And if you have time, this is a wonderful TV interview they did in 2000:
---
"Ghislaine, Is That You?": Inside Ghislaine Maxwell's Life on the Lam
This Vanity Fair report by Mark Seal on the hunt for Geoffrey Epstein's (and Prince Andrew's) friend — and alleged procurer — is a terrific long read.
Sample:
After Epstein's death, Maxwell disappeared from view entirely, leaving the courts, the media, his victims, and a transfixed and horrified public focused on a single question: Where in the world was Ghislaine Maxwell? Everyone, it seemed, had a theory, each wilder than the last. She was said to be hiding deep beneath the sea in a submarine, which she was licensed to pilot. Or she was lying low in Israel, under the protection of the Mossad, the powerful intelligence agency with whom her late father supposedly tangled. Or she was in the FBI witness protection program, or ensconced in luxury in a villa in the South of France, or sunning herself naked on the coast of Spain, or holed up in a high-security doomsday bunker belonging to rich and powerful friends whose lives might implode should Maxwell ever reveal what she knows—all the dirty secrets of the dirty world that she and Epstein shared.
I expect Prince Andrew is not enjoying it, though — any more than he enjoyed Marina Hyde's latest piece in the Guardian.
---
Lockdown and summer reading – 2
From Martin's Wolf's list
Martin Wolf is one of my favourite commentators. He's very serious, knowledgeable and, in a word, wise. Several times a year he produces a long list of books he's read and finds worth recommending. This is my distillation of his Summer Books list.
---
Monty's message
My wife's late father was in the Normandy Landings in June 1944 and she's been going through his archive where she came on this rousing exhortation from Field-Marshal Montgomery, who — as you can see from the general tone — was clearly one of Boris Johnson's spiritual forebears.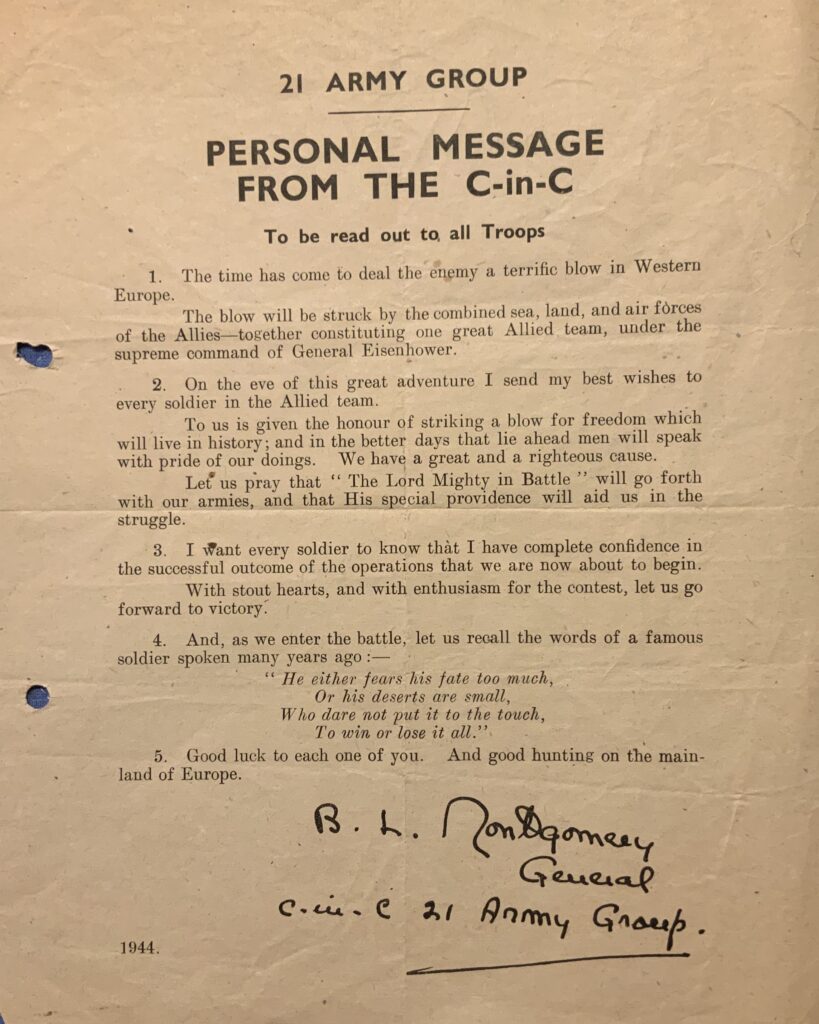 Monty was also (like Johnson) a prime pain in the ass, and one of the most astute decisions the Allies made in planning Operation Overlord was to make Eisenhower Supreme Commander rather than him.
---
This blog is also available as a daily email. If you think this might suit you better, why not subscribe? One email a day, delivered to your inbox at 7am UK time. It's free, and there's a one-click unsubscribe if you decide that your inbox is full enough already!
---