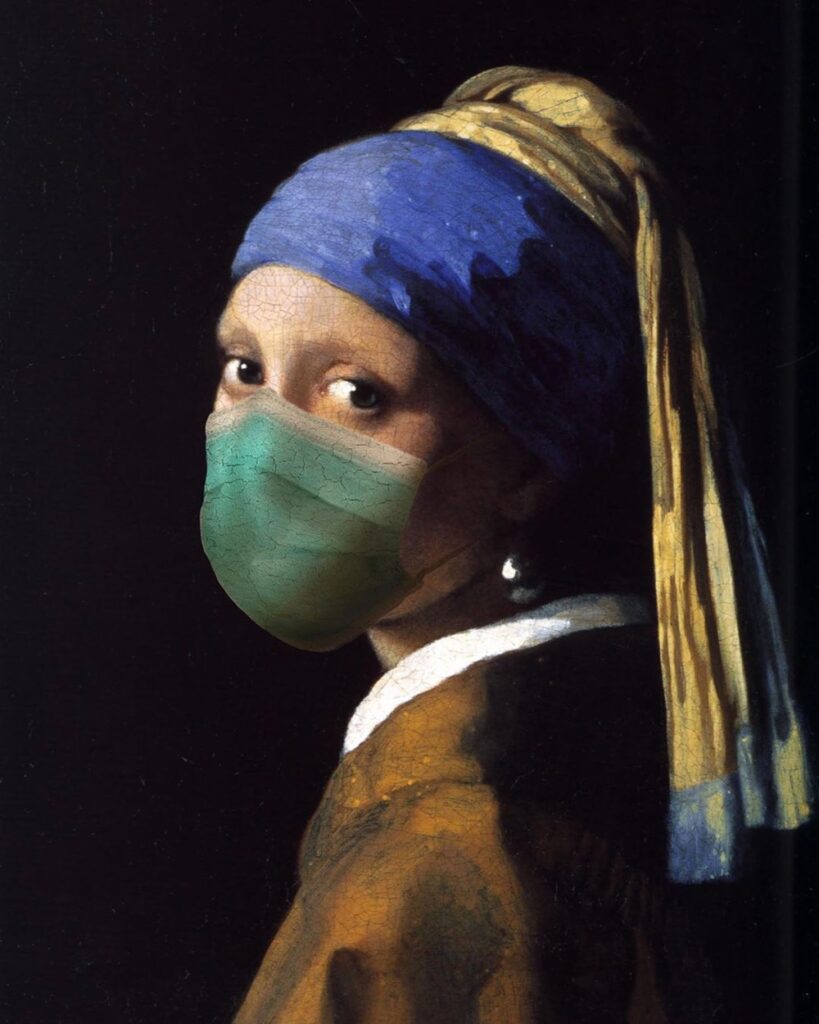 A lot of creativity is going into annotating classic paintings to make them 'Covid-compliant'. Remember the way the Rockwell Thanksgiving picture (on this blog the other day) had been similarly updated.
---
Quote of the Day
"I always say that a successful parent is one who raises a child so that they can pay for their own psychoanalysis."
---
Musical alternative to the morning's radio news
Schubert – Serenade (arr. Liszt)
---
Long read of the Day
"They created a false image": how the Reagans fooled America"
I've never understood why Reagan has had such an easy ride. With the 20/20 vision of hindsight, we can see that the foundations of some of the dysfunction that has come to haunt present-day America were laid on his watch, especially with his folksy undermining of the idea of state capacity. As this quote from the piece puts it:
"He wasn't intellectually curious. He wasn't a deep thinker. He was, at heart, a reactionary. He was given the nuclear codes and the Oval Office and the greatest bully pulpit in the world, and what did he do with it? He tried to short-circuit the federal government in really detrimental ways. He implemented policies that hurt African Americans and economically disadvantaged minorities. He believed things that weren't true and repeated them publicly. He was into science denial, he was a seeming believer in creation theory over evolution, he ignored and denied the Aids pandemic. He said trees cause pollution, which reminds us now of Trump saying wind turbines cause pollution."
---
Spring-powered wheel claims to be 'E-bike alternative at lower cost'
This belongs in the 'important if true' category.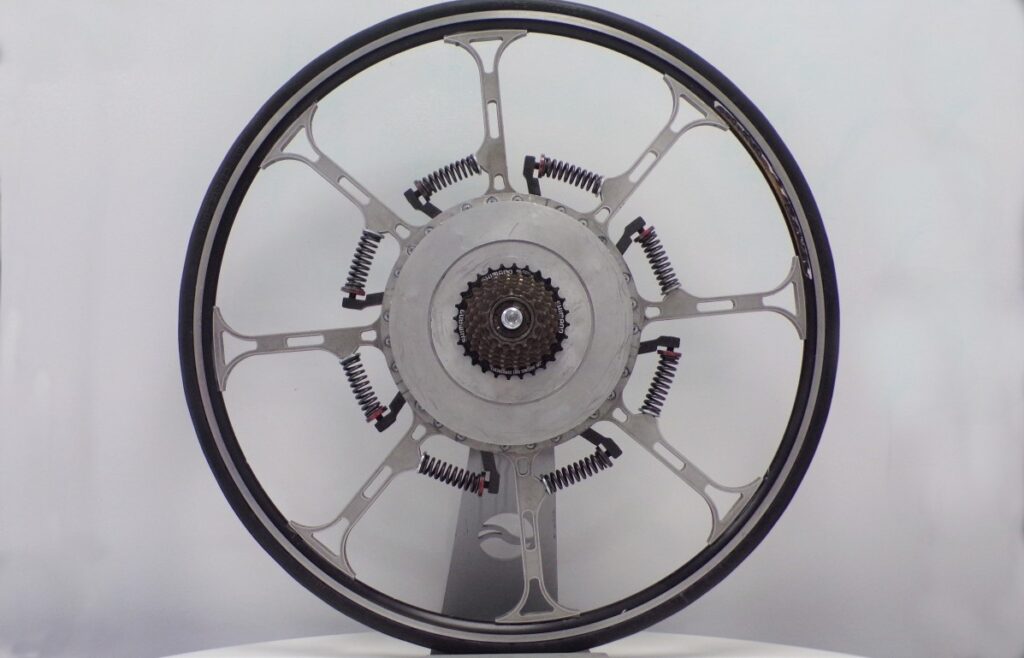 An Ireland-based entrepreneur is claiming to have invented a power-assisted bicycle wheel that doesn't use batteries, doesn't need charging, is not speed restricted and has an infinite range.

Simon Chan says his SuperWheel, which is powered simply by weight and movement via a patented technology called 'Weight to energy conversion technology' (WTECT), supplies an efficiency improvement of over 30 per cent compared to a standard wheel.

According to SuperWheel: "The WTECT system is a type of suspension system, using the reactive force to generate additional torque, to facilitate the wheel rotation."
The first batch has sold out, apparently. The key thing about it is that it just requires one to fit a new kind of wheel to an existing bike. It'll be interesting to see what the cycling press make of it. Link
---
Populism, bridge-building and recovery
Interesting essay by Mick Fealty. The rise of populism, he says, is a
symptom of a deeper malaise in the modern governance system, namely that the old bridges which carry relations between the traditional centre (where key resources are) and the edge (the parish) is broken.
So how to build (or rebuild) such bridges?
Over the last few years myself and John Kellden have been working on a methodology which reverses the traditional dynamic of the focus group where instead of gathering opinions on stuff we already know we ask them to tell us what we don't know, through anecdote.

This deliberately unfocused approach involves the gathering of small stories that illustrate the feelings (not the averaged thoughts) of ordinary people. Whilst opinions tend to converge then diverge, stories invariably diverge even if their themes converge as universal.

It's not just because understanding the unknown unknowns has become more important in the whirl of digital society, but as part of a three stranded process over time it is capable of building an ongoing participatory inquiry into the sense and purpose government or itself.

The aim is to build a more reliable narrative map for deciding what's needed whilst at the same time immersing politicians and policy makers in the quotidian language of ordinary people to create a shared and a sharable understanding of key the problems ahead.
As he describes it, the approach sounds interesting and original. More here. It's refreshing to see a sharp critic also committed to trying to make things better.
---
Other, hopefully interesting,links.
A 360-degree camera/microphone for hybrid meetings. "The Meeting Owl Pro is a 360-degree tabletop camera that automatically shifts focus to whomever is speaking in a room, training its lens and microphone on the speaker. In "hybrid" meetings, this means that virtual participants have a better feel for what's happening in a meeting or classroom or wherever others are gathered in real life." Hmmm… Costs nearly a grand. At that price it had better be good. Link.

Tom Stoppard and the Last Crusade. Lovely essay by Tim Carmody about Hermione Lee's marvellous new biography of Tom Stoppard.
---
This blog is also available as a daily email. If you think this might suit you better, why not subscribe? It's free. One email a day, delivered to your inbox at 7am UK time. And there's a one-click unsubscribe link if you decide that your inbox is crowded enough already!
---
7: