Every year, on Boxing Day, the village of Grantchester holds a barrel-racing competition. A section of the road is cordoned off and lined with straw bales. Teams of four from pubs or nearby villages then proceed to race one another by rolling barrels from one end of the course to another. The origins of — or indeed the rationale for — these curious proceedings are unclear, and in any case may be beside the point: the organiser Francis Burkitt was once quoted as saying that "the whole point of the event is that it is pointless – it's a slightly mad English holiday tradition which is great fun."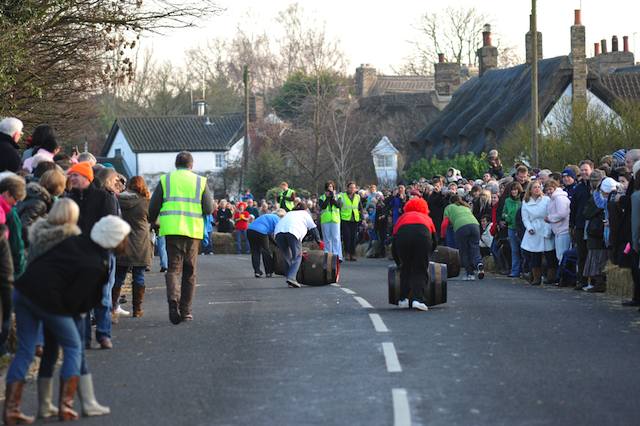 Sounds simple, doesn't it? Well, it ain't.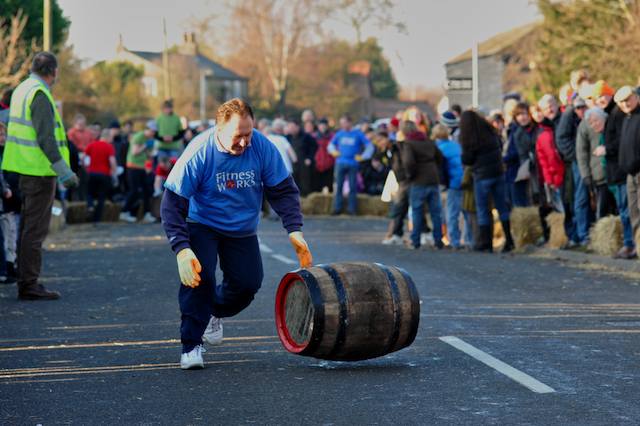 I had great fun photographing the proceedings (see the photostream on Flickr if you're interested). But of course for me the main interest was in watching the spectators. For example: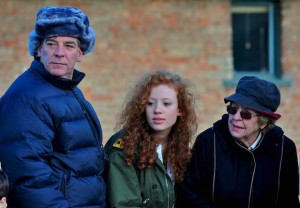 Or here: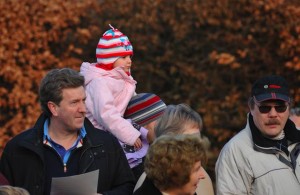 Hmmm… Who was it who defined a psychologist as "someone who goes to the Folies Bergére and watches the audience"?
Still, at least I didn't come on Jeffrey 'Lord' Archer, the village's most notorious resident. One must be thankful for small mercies.