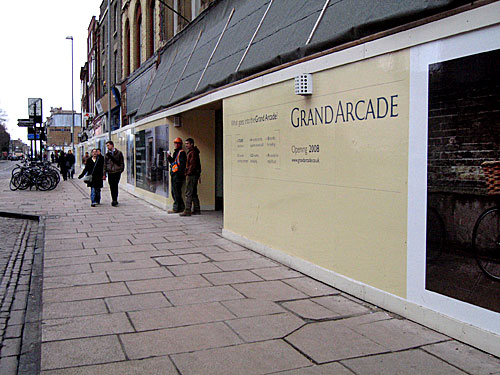 Behind the facade of these buildings in St Andrew's Street in Cambridge, there's a huge retail development under way with the optimistic name 'Grand Arcade'. In a smart move to counter public dislike of the disruption caused by a massive building project right in the heart of a medieval city, the developers commissioned Martin Parr, the populist Magnum photographer, to do a series of photographs under the general heading of "The Cambridge Portrait" which will be displayed over coming months on the hoardings round the site. So far the pictures have been quite nice but not really outstanding. But they do provide opportunities for interesting juxtapositions — as, for example, here,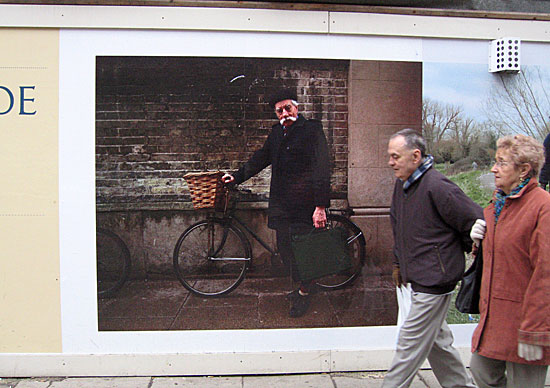 or here.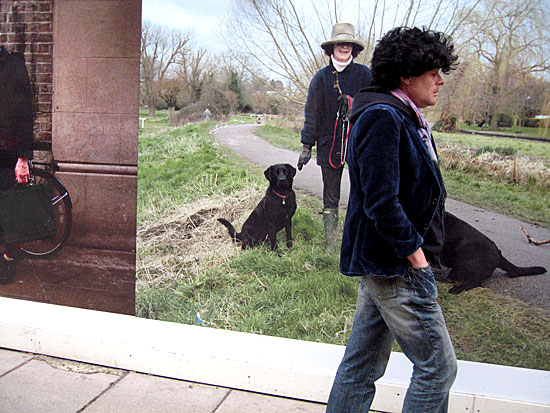 Note for photography buffs: Looking at the images, I had concluded they must have been shot with a Hasselblad, but a visit to Parr's web site suggests they were made with a truly recondite instrument, the Plaubel Makina 67. Now there's a really obscure camera for you.
Parr describes himself, btw, as a "mischievous ironist".