On reflection…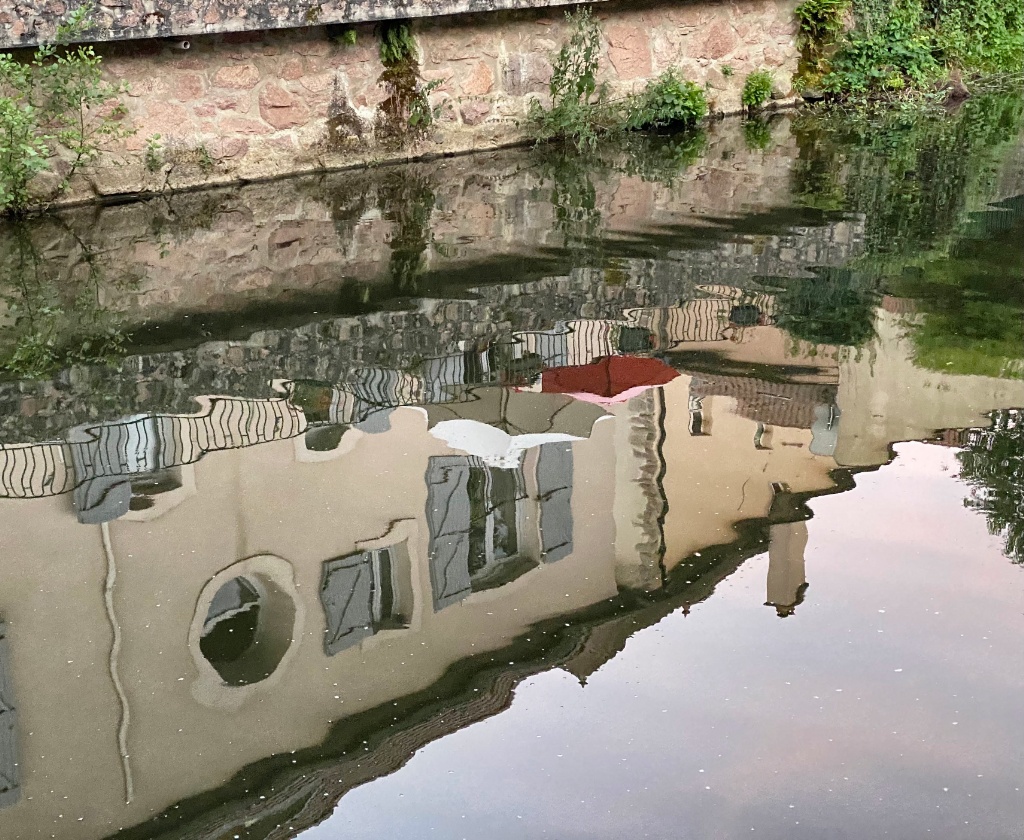 …it's rather nice being in Burgundy on a Summer evening
---
Quote of the Day
"Three may keep a secret, if two of them are dead."
---
Musical alternative to the morning's radio news
Crosby, Stills, Nash, & Young | Our House
---
Long Read of the Day
'AI' creates lots of jobs. But they're not the kind of jobs you know about, or would want to do.
Terrific report by Josh Dzieza on the dark underbelly of the technology. . This a long, long essay, but worth your time, especially if you think that the tech industry is a uniquely 'clean' one.
Dzieza's report starts with a Kenyan college graduate named Joe.
It was a job in a place where jobs were scarce (Nairobi), and Joe turned out hundreds of graduates. After boot camp, they went home to work alone in their bedrooms and kitchens, forbidden from telling anyone what they were working on, which wasn't really a problem because they rarely knew themselves. Labeling objects for self-driving cars was obvious, but what about categorizing whether snippets of distorted dialogue were spoken by a robot or a human? Uploading photos of yourself staring into a webcam with a blank expression, then with a grin, then wearing a motorcycle helmet? Each project was such a small component of some larger process that it was difficult to say what they were actually training AI to do. Nor did the names of the projects offer any clues: Crab Generation, Whale Segment, Woodland Gyro, and Pillbox Bratwurst. They were non sequitur code names for non sequitur work.

As for the company employing them, most knew it only as Remotasks, a website offering work to anyone fluent in English. Like most of the annotators I spoke with, Joe was unaware until I told him that Remotasks is the worker-facing subsidiary of a company called Scale AI, a multibillion-dollar Silicon Valley data vendor that counts OpenAI and the U.S. military among its customers. Neither Remotasks' or Scale's website mentions the other.

Much of the public response to language models like OpenAI's ChatGPT has focused on all the jobs they appear poised to automate. But behind even the most impressive AI system are people — huge numbers of people labeling data to train it and clarifying data when it gets confused. Only the companies that can afford to buy this data can compete, and those that get it are highly motivated to keep it secret. The result is that, with few exceptions, little is known about the information shaping these systems' behavior, and even less is known about the people doing the shaping…
It's much the same story as it was/is with social media: the way the technology's output is kept clean for tender Western eyes, it provides thousands and thousands of variants of what the late David Graeber used to call "bullshit jobs" — often done by people of colour in the global South.
---
You think the internet is a clown show now? You ain't seen nothing yet…
Yesterday's Observer column.
Like most conspiracists, Junior was big on social media, but then in 2021 his Instagram account was removed for "repeatedly sharing debunked claims about the coronavirus or vaccines", and in August last year his anti-vaccination Children's Health Defense group was removed by Facebook and Instagram on the grounds that it had repeatedly violated Meta's medical-misinformation policies.

But guess what? On 4 June, Instagram rescinded Junior's suspension, enabling him to continue beaming his baloney, without let or hindrance, to his 867,000 followers. How come? Because he announced that he's running against Joe Biden for the Democratic nomination and Meta, Instagram's parent, has a policy that users should be able to engage with posts from "political leaders". "As he is now an active candidate for president of the United States," it said, "we have restored access to Robert F Kennedy Jr's Instagram account."

Which naturally is also why the company allowed Donald Trump back on to its platform.
Do read the whole thing.
---
Henry Petroski RIP
One of my favourite authors has passed away. The NYT has a nice obit:
Henry Petroski, who demystified engineering with literary examinations of the designs and failures of large structures like buildings and bridges, as well as everyday items like the pencil and the toothpick, died on June 14 in hospice care in Durham, N.C. He was 81.
He wrote a series of 20 lovely books about the art and craft (and science) of engineering. My favourites are:
To Engineer Is Human: The Role of Failure in Successful Design (1985)
The Pencil: A History of Design and Circumstance (1990)
Success Through Failure: The Paradox of Design. (2006)
My favourite is his book on the pencil, which — according to the NYT obit — was
Spurred on partly by the inferior quality of the pencils he was given at Duke, he used engineering equations in a 1987 paper in the Journal of Applied Mechanics to describe why pencil points break.

"By asking why and how a pencil point breaks in the way it does," he concluded, "we are not only led to a better understanding of the tools of stress analysis and their limitations, but we are also led to a fuller appreciation of the wonders of technology when we analyze the aptness of such a manufactured product as the common pencil."
May he rest in peace.
---
My commonplace booklet
Content alert: for serious petrolheads only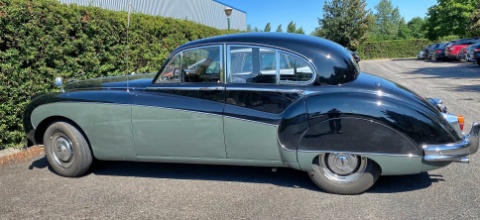 A Jaguar Mk IX spotted in the car park of an hotel in Thiers the other day. When I was a kid a wealthy landowner who lived nearby (in some style) had one, and I remember thinking that if I ever got rich I would have one too. In the end, I only managed to get a 3.8-litre Mark II which I ran until the quadrupling of the oil price after the Yom Kippur war made it a grotesquely unaffordable luxury.
According to Wikipedia, the Mark IX was popular with governments and Heads of State.
The Mark IX was popular as a state car. When Charles de Gaulle paid a state visit to Canada in 1960, the official cars for the motorcade were Mark IX Jaguars. The British Queen Mother had a Jaguar Mark VII, which was progressively upgraded to be externally identical to the later Mark IX. The Nigerian government bought forty Mark IXs, painted in state colours of green and white. The large Jaguars of the 1950s were sufficiently popular in western Africa that "Jagwah" survives as a colloquialism for "smart man-about-town".
---
This Blog is also available as an email three days a week. If you think that might suit you better, why not subscribe? One email on Mondays, Wednesdays and Fridays delivered to your inbox ay 6am UK time. It's free, and you can always unsubscribe if you conclude your inbox is full enough already!
---