Quote of the Day
"It is useless to attempt to reason a man out of a thing he was never reasoned into."
---
Musical alternative to the morning's radio news
Randy Newman: Political Science
I always think of George W. Bush when I hear this.
---
Inside the chaotic, desperate, last-minute Trump 2020 reboot.
My long read of the day — wonderful account in New York Magazine of what's going on inside the Trump campaign. Small sample:
It was July before he "saw for the first time" that he could be defeated, according to the official. And he didn't blame himself. He blamed a cruel world, a crueler media, and the Death Star's failure to defend him from both. "They thought they were running one campaign: We're on cruise control for the president who gave us the greatest economy of all time, and all the messaging would flow from there. Which socialist are we running against? Bop, bop, bop. And everything changed, and they didn't change," the senior White House official said. "The president started to hate the ads. He hated 'Beijing Biden' — he didn't come up with that name."

In the West Wing, officials filed away gossip and unflattering data points about the campaign manager as if drafting a dossier. When it was reported that Parscale's web of companies took in $38 million between Inauguration Day and the spring of the pandemic, according to the Federal Election Commission, the story circulated widely. Though Parscale has declined to make clear what portion of his bills to the campaign amount to his personal salary, the New York Times reported in March that Trump had imposed a salary cap on Parscale of somewhere between $700,000 and $800,000 — enough for him to become in midlife a collector of luxury cars and seaside real estate, or at least a media caricature of one. But it wasn't only Parscale's spending on Parscale that worried — or "worried" — some of his colleagues; it was his spending on everything else, too, like the $15,000-a-month payments to Kimberly Guilfoyle, Donald Trump Jr.'s girlfriend, and to Lara Trump, Eric Trump's wife, both of whom crisscross the country as campaign surrogates.

"The campaign was spending all this money on silly things. Brad's businesses kept making money," the first senior White House official told me. "Everyone was like, What does he even do? He's just milking the family, basically.
In the end, it seems to be all about Kushner, Trump's son-in-law. Or a cut-price Mafia family.
---
Facebook still enabling Holocaust denial
The Guardian reports that an investigation by the Institute for Strategic Dialogue (ISD), a UK-based counter-extremist organisation, found that typing "holocaust" in the Facebook search function brought up suggestions for denial pages, which in turn recommended links to publishers which sell revisionist and denial literature, as well as pages dedicated to the notorious British Holocaust denier David Irving.
The findings coincide with mounting international demands from Holocaust survivors to Facebook's boss, Mark Zuckerberg, to remove such material from the site.
Last Wednesday Facebook announced it was banning conspiracy theories about Jewish people "controlling the world". However, it has been unwilling to categorise Holocaust denial as a form of hate speech, a stance that ISD describe as a "conceptual blind spot".

The ISD also discovered at least 36 Facebook groups with a combined 366,068 followers which are specifically dedicated to Holocaust denial or which host such content. Researchers found that when they followed public Facebook pages containing Holocaust denial content, Facebook recommended further similar content.

Jacob Davey, ISD's senior research manager, said: "Facebook's decision to allow Holocaust denial content to remain on its platform is framed under the guise of protecting legitimate historical debate, but this misses the reason why people engage in Holocaust denial in the first place.
I like that idea of "protecting legitimate historical debate", but how does it square with Holocaust denial? You only have to ask the question to know the answer.
---
The testing plan that could give us our lives back
Another long read of the day: think of it as "everything you wanted to know about Covid testing but were afraid to ask". Great piece of public interest reporting by Robinson Meyer and Alexis Madrigal in The Atlantic, triggered by frustration that the US testing record is getting worse, not better.
---
Summer books #6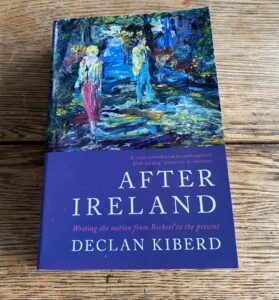 After Ireland: Writing the Nation from Beckett to the Present, Head of Zeus, 2018.
A sobering, unsentimental analysis of what has happened to modern Ireland since it became independent, told through studies of the writers who understood what was happening to Irish culture and had the wit (and sometimes the courage) to tell it like it was. I received this as a birthday present last month and have been happily dipping into it ever since, marvelling at Kibbert's range and intellectual stamina. The cover is a reproduction of a ravishing painting by Jack Butler Yeats.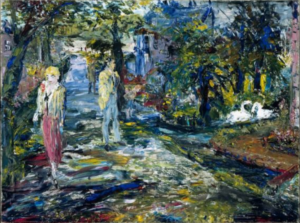 ---
This blog is also available as a daily email. If you think this might suit you better, why not sign up? It's free. One email a day, delivered to your inbox at 7am UK time. And there's a one-click unsubscribe if you decide that your inbox is full enough already!
---