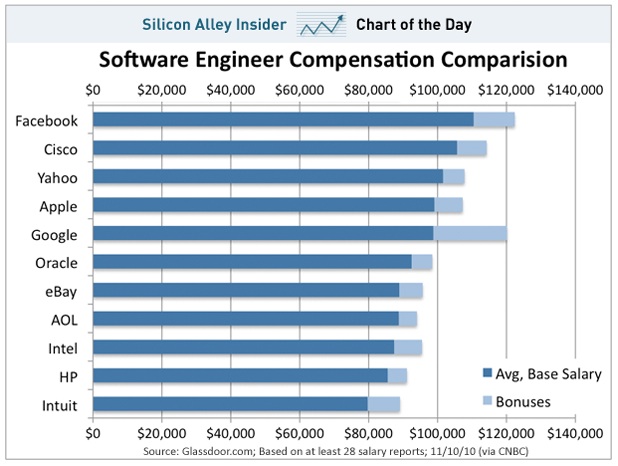 Apparently, Facebook is now paying engineers more than Google. And BusinessInsider reports that it seems to be worrying the search giant.
Google offering $100,000 cash bonuses is so last summer. Now it's apparently offering seven-figure stock payouts to keep engineers from defecting

Last week it was $3.5 million. This week, All Things D reports that one engineer ended a bidding war by taking a $6 million stock grant.

We've seem talent wars like this before. Microsoft was sued back in 1997 for poaching employees from database company Borland. Google returned the favor last decade, causing Steve Ballmer throw a chair across the room. Now, Google is trying its hardest not to end up on the losing end as the cycle repeats itself.
In the past, this kind of thing was usually a symptom of a bubble. Why should it be any different now?