State of the nation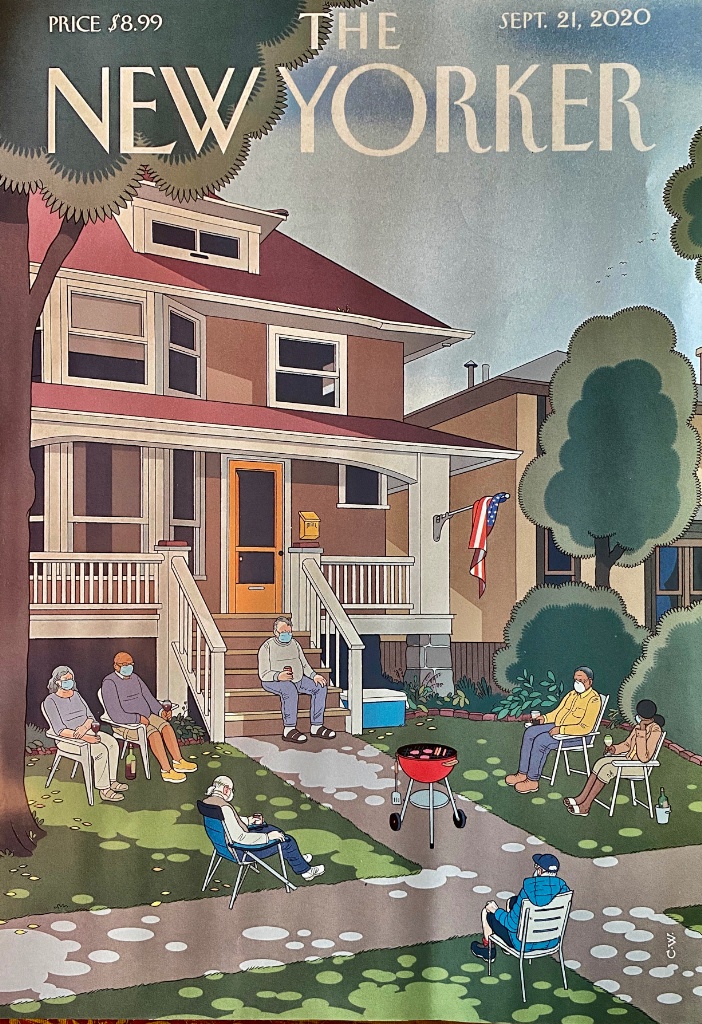 Captures the mood nicely — of both the US and the UK.
---
Quote of the Day
"As with the Christian religion, the worst advertisement for Socialism is its adherents".
George Orwell, The Road to Wigan Pier
---
Musical alternative to the morning's radio news
Muddy Waters & The Rolling Stones – Baby Please Don't Go (Live At Checkerboard Lounge)
Amazing recording. Includes Keith Richards multitasking with cigarette and guitar.
---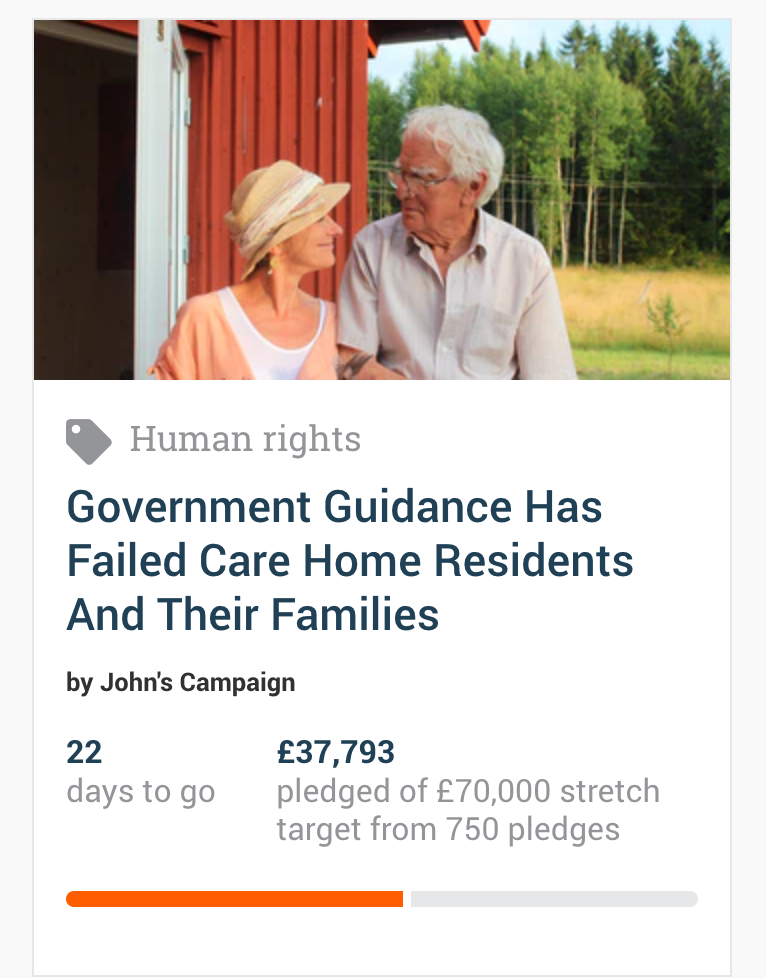 When I previously mentioned this wonderful campaign, I appended the wrong link for anyone wanting to donate.
Here's the correct link.
Many thanks to readers who pointed out the error.
---
What Julian Assange has in common with mainstream American media
Interesting Columbia Journalism Review essay by Harry Stopes, who worked with the novelist Andrew O'Hagan on the abortive project to ghost-write Assange's autobiography.
TL;DR version: Assange and the media both believe that information changes the world.
Longer version:
In attempting to battle Trump with "the Truth" the American media has evinced the same simplistic faith as Assange in the capacity of information itself to be a driver of political change. This was most visible around the Mueller report and impeachment efforts but is mostly everywhere, all the time: the blind conviction that in the American public sphere there exists a common frame of reference against which the best ideas can be measured and will win out, if only all the right information is available. Trump's tax returns and telephone transcripts, we hope, will finally bring him down.

The truth is vital, but it's not reducible to a set of discrete facts, numbers, or documents. The rise of fact-checking features and Twitter accounts serves to highlight this, as journalists choose to focus only on those parts of political discourse that can be easily measured.

The facts themselves are not what is at issue. There is no shared basis upon which to identify them. What is really at issue are conflicts between political tribes, ideologies, and material interests. Many journalists know this, but on an institutional level some of their employers seem determined not to admit it.

That seems, to me, to be a response to an idea these institutions hold deep down: that politics and society cannot fundamentally change. If the structure of society is not up for debate, there is no place for structural critiques. All that matters is assembling chunks of information that might change the surface appearance, debunk a health plan here, reveal an air strike there. Far too little attention has been paid to what happens next when the discussion is done.
---
Looking back and looking forward
Long read of the day, especially if you work in a university.
Malcolm Gaskill took early retirement from his UEA Professorship before the pandemic struck. Now he's written a lovely, reflective essay in the LRB on British academia and his experience of it.
Of course, none of us is lost in space, rounding the lip of a black hole. Higher education will always be worthwhile, if only because for students it provides three unique years removed from family, school and a career. In spite of uncertainty and austerity, versatile and resourceful young people will create their own networks and forums conducive to study and sociability. Academics will carry on doing research that informs their teaching. Learning for its own sake may suffer as courses are honed to a fine utilitarian edge and students evolve into accomplished grade accountants, expert in the work required for a 2.1 – playing the system they themselves finance. But degrees will retain value, and, for those who find graduate entry-level jobs, they will remain value for money. Above all, even allowing for a likely contraction of the HE sector, our universities will still promote social mobility, having already transformed the profile of the typical student, in terms of gender as well as class. There will be no return to sixty years ago when only 4 per cent of 18-year-olds went on to higher education, most of them men. The change is permanent. I'm glad to have played my part in this revolution.

Perhaps this is why I feel uneasy, and why my future feels more suspenseful than exciting. I've had dreams in which I've strolled across a platonically perfect ivy-clad campus, been enthralled by a perfect seminar, and had engaging discussions with old colleagues, including my Cambridge supervisor and the people I knew when I was doing my PhD, back in the halcyon days when everything had a point and a purpose. There's guilt there: a sense of loss, of potential squandered and maybe even betrayed. UEA has made me an emeritus professor, which is an honourable discharge and something to cling to, and my wife insists we can live on her salary. But I still can't decide whether I've retired or just resigned, or am in fact redundant and unemployed. I'm undeniably jobless at 53, able-bodied (I hesitate to say 'fit'), with a full head of hair and most of my teeth, and haunted by St Teresa of Avila's dictum that more tears are shed over answered prayers than unanswered ones.

I keep thinking about a short story we read at school, Somerset Maugham's 'The Lotus Eater'. It is the cautionary tale of a bank manager who drives off the toads of work, gives up his comfy pension and goes to live like a peasant on a paradisal Mediterranean island. Needless to say it doesn't end well: his annuity expires, his mind atrophies, he botches suicide. He sees out his days in a state of bestial wretchedness, demoted in the great chain of being as a punishment for rebelling against nature. I don't see the story as a prediction, and would always choose industry over idleness, but Maugham's contempt for someone who dodges life's challenges – the story satirised an effete acquaintance from Heidelberg – resonates. Still, I couldn't go back. Goodbye to all that.
---
The US makes a fuss about TikTok, but what's happening to the Uyghurs in China is genocide. Why don't we call it that? And why isn't it the top story about China?
Great piece in the National Review by Jimmy Quinn.
Chinese Communist Party officials say that the Uyghurs, a Turkic minority in the Xinjiang region, are the "happiest Muslims in the world." The evidence trickling out of western China tells a different story. In July, U.S. customs officials intercepted a 13-ton shipment of beauty products made out of human hair from the region and a video of blindfolded prisoners being led onto train cars went viral. Over the past couple of years, some have compared the human tragedy unfolding there to North Korean totalitarianism and South African apartheid. More recent evidence has inspired comparisons to the Holocaust. "Genocide" is a word that packs a punch, spurring action by connecting "the solemn commitments of the past and a new atrocity unfolding before the world's eyes," as a report by the U.S. Holocaust Memorial Museum's Simon-Skjodt Center put it last year. This word, sadly, is now an apt descriptor for the situation in Xinjiang.

Thanks to the fearless work of researchers, journalists, and victims, it's now widely known that the CCP in 2017 stepped up its repression of the Uyghurs and other Turkic minorities by means of a mass-internment drive and a new, Orwellian surveillance state. When the Uyghurs "graduated" from these "reeducation" and "vocational training" facilities, to borrow the euphemistic terminology of CCP officials, many were forced into slave labor. All told, over a million Uyghurs and other members of Turkic minorities are estimated to have been detained, and a total of 3 million people to have been swept up in various reeducation efforts. Others were charged with bogus crimes and remain imprisoned. Beijing, citing a few terrorist incidents that took place in 2014, claims that it's stamping out extremism, but its true aim is to solidify Han Chinese dominance over Xinjiang.

For years, experts and activists have called the situation a "cultural genocide." That label carries a blistering significance and refers to the CCP's attempts to wipe out Uyghur culture and traditions. The CCP has razed burial sites, closed mosques, and effectively criminalized most expressions of faith. Still, cultural genocide is not recognized as a crime under the U.N.'s 1948 convention on genocide. Invoking cultural genocide rather than simply genocide has been a cautious way to speak out about the situation in Xinjiang without discrediting one's argument through exaggeration. In light of recent developments, that's no longer required.

In late June, Adrian Zenz, the German anthropologist who has provided most of the groundbreaking revelations on the Xinjiang mass-detention drive, published a new report detailing a systematic forced-sterilization and birth-control program to lower Uyghur birth rates. Among his findings were that birth rates plummeted 84 percent from 2015 to 2018 in Xinjiang's two major Uyghur prefectures; that a mass campaign to sterilize 14 to 34 percent of Uyghur women in rural parts of the region was underway; and that the CCP planned to sterilize or implant intrauterine contraceptive devices in 80 percent of childbearing-age women in Xinjiang's rural southern areas. During the same period, Zenz noted, the state worked successfully to increase the Han Chinese population in Xinjiang. He likens these population-control techniques, which are based on ethnicity, to "opening or closing a faucet." They are reminiscent of the CCP's rule over Tibet, where Chen Quanguo, the party official who has presided over the Xinjiang genocide, gained a reputation for ruthless competence.
And so it goes on…
This is much, much more important than Chinese tech or surveillance in China or the Belt & Road Initiative or all the other stuff that appears in Western media about China. And yet it's always on the bottom of page 26, as it were.
---
This blog is also available as a daily email. If you think this might suit you better, why not subscribe? One email a day, delivered to your inbox at 7am UK time. It's free, and there's a one-click unsubscribe if you decide that your inbox is full enough already!
---