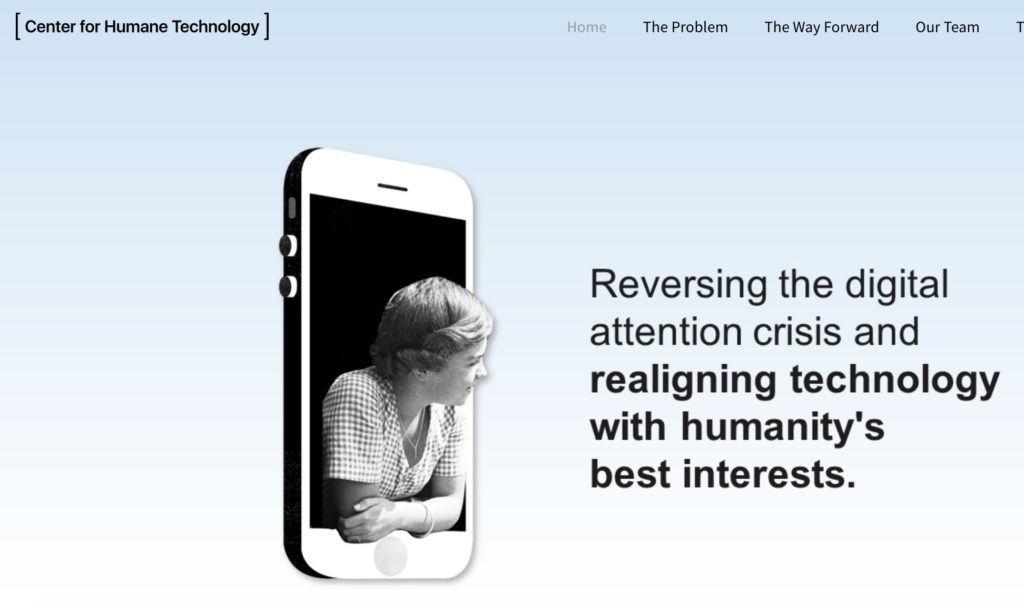 At last! The Center for Humane Technology has launched.
From the NYT report:
Its first project to reform the industry will be to introduce a Ledger of Harms — a website aimed at guiding rank-and-file engineers who are concerned about what they are being asked to build. The site will include data on the health effects of different technologies and ways to make products that are healthier.

Jim Steyer, chief executive and founder of Common Sense, said the Truth About Tech campaign was modeled on antismoking drives and focused on children because of their vulnerability. That may sway tech chief executives to change, he said. Already, Apple's chief executive, Timothy D. Cook, told The Guardian last month that he would not let his nephew on social media, while the Facebook investor Sean Parker also recently said of the social network that "God only knows what it's doing to our children's brains."

Mr. Steyer said, "You see a degree of hypocrisy with all these guys in Silicon Valley."

The new group also plans to begin lobbying for laws to curtail the power of big tech companies. It will initially focus on two pieces of legislation: a bill being introduced by Senator Edward J. Markey, Democrat of Massachusetts, that would commission research on technology's impact on children's health, and a bill in California by State Senator Bob Hertzberg, a Democrat, which would prohibit the use of digital bots without identification.