This is the day for having your cake and eating it!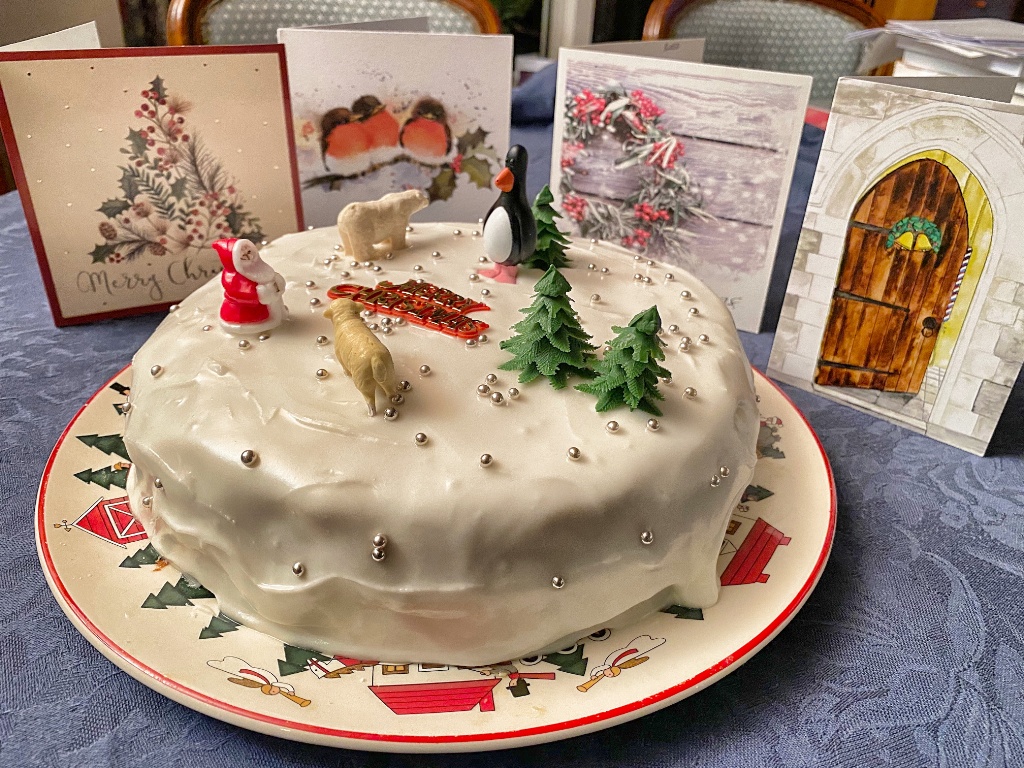 Note the homage to Linux.
---
Quote of the Day
"One Christmas was much like another… I can never remember whether it showed for six days and six nights when I was twelve or whether it snowed for twelve days and twelve nights when I was six."
Dylan Thomas, A Child's Christmas in Wales
---
Musical alternative to the morning's radio news
Yo-Yo Ma, Alison Krauss | The Wexford Carol
---
Long Read of the Day
 Thank You for Choosing Manger Health Systems for the Birth of Your Savior by Rebecca Saltzman
in McSweeney's.
At Manger Health Systems, we strive to provide you with the highest quality care when the inn is full and you need to give birth to the child of God. To accomplish that goal and not get smote by the Holy Father of the Baby, we rely on your feedback to let us know how we're doing. We care deeply about your experience, although we are also required by law to record patient satisfaction scores in order to remain eligible for CaesarCare funding, which we care about more.

Please take a few minutes to complete the following survey and return the postage-paid scroll. In accordance with HIPPA and DONKEE, your responses will remain entirely confidential, although they may be displayed in the gospels and misquoted for millennia.

Name: Mary, Wife of Joseph…
You get the idea. Keep going. It's worth it.
---
James Joyce's first Christmas Dinner
From Portrait of the Artist as a Young Man. This is the most unforgettable account of a family meal I've ever encountered. The Joyce family were bitterly divided by the Catholic church's role in the downfall of Charles Stewart Parnell, one of the most formidable figures in British (and Irish) parliamentary history. The episode is read here by Andrew Scott. It's 13 minutes long but worth it.
I once sat in the room where this meal took place. It was during a memorable afternoon spent with the literary historian Vivien Igoe (author of James Joyce's Dublin Houses) who took me on a tour of all the houses in Dublin where the Joyce family had lived during James's youth.
---
This blog is also available as a daily email. If you think this might suit you better, why not subscribe? One email a day, delivered to your inbox at 7am UK time. It's free, and there's a one-click unsubscribe if your decide that you inbox is full enough already!
---