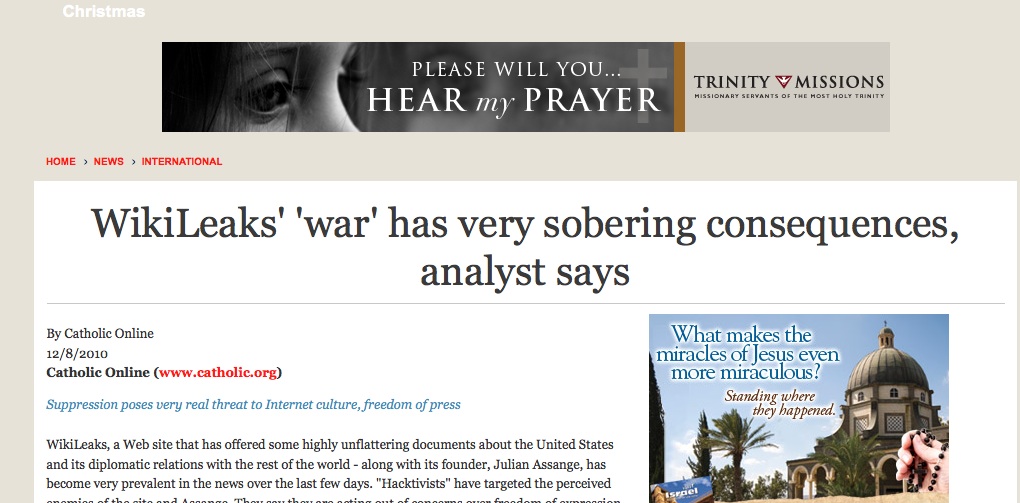 The website Catholic Online has an excellent precis of my Guardian piece about the significance of the WikiLeaks row. But strangely, one thing is missing: a link to the piece itself.
This doesn't stop the site recommending that readers pass on its own piece to friends, including a link to Catholic.org.

This is not just discourteous; it's also insulting to readers because it doesn't give them an easy way of reading the original piece. After all, they might not agree with Deacon Fournier's summary of my views. They might even think he had been too complimentary. All in all, bad Karma.