From Bronner's Christmas Wonderland…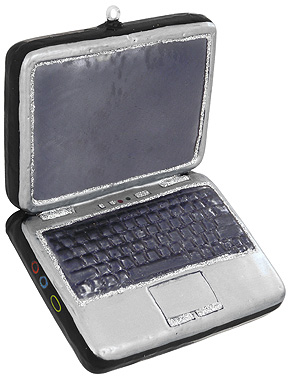 Download our exclusive 3¼" by 4½" laptop computer glass ornament to your tree for high-tech festive fun! Artfully crafted from glass, shimmering glitter accents add an irresistible appeal that will never be outdated. Comes ready to hang with a silver cord.
I expect it runs Windows XP.
Thanks to Bill Thompson for the link.