A real palace of culture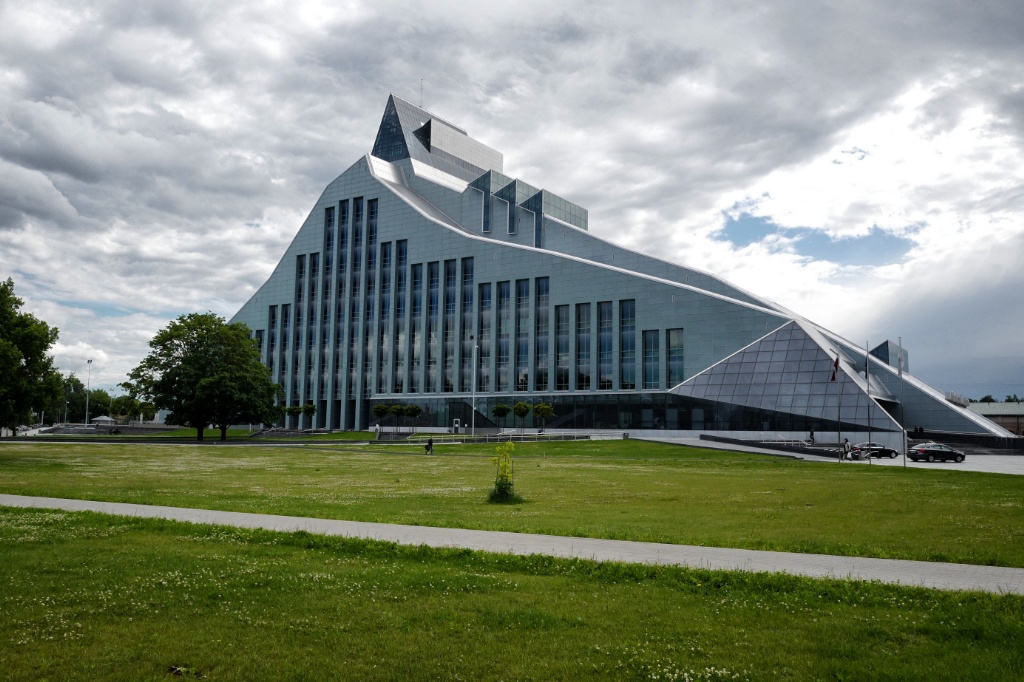 The National Library of Latvia in Riga, where I once gave a talk. Very striking building that dominates the skyline. But also very functional and nice to work in.
---
Quote of the Day
"His smile is like the silver plate on a coffin."
Daniel O'Connell on Robert Peel
Reminds me of the observation that Eamon De Valera's smile was "like moonlight on a tombstone".
---
Musical alternative to the morning's radio news
Brahms | Alto Rhapsody | Op. 53 | Adagio | Kathleen Ferrier
Very old and poor-quality recording. But perfect for an overcast post-Christmas morning. I first heard it after a recommendation from Alan Bennett. And I've always loved Ferrier's voice.
---
Long Read of the Day
 Are Platforms Suppressing Evidence of Social Harms? Corporate History Suggests an Answer
It does. One of the things that's become abundantly clear about the tech giants — especially Facebook/Meta and Google/Alphabet — as they try to get ahead of attempts to regulate them is the extent to which they are copying the playbook used by the oil and tobacco companies.
This fine piece by Stephen Maher lays it out nicely, and includes this quote from a famously revealing memo written by a tobacco company executive in the 1960s:
Doubt is our product since it is the best means of competing with the "body of fact" that exists in the mind of the general public. It is also the means of establishing a controversy. Within the business we recognize that a controversy exists. However, with the general public the consensus is that cigarettes are in some way harmful to the health. If we are successful in establishing a controversy at the public level, then there is an opportunity to put across the real facts about smoking and health. Doubt is also the limit of our "product." Unfortunately, we cannot take a position directly opposing the anti-cigarette forces and say that cigarettes are a contributor to good health.
And the concept of a 'carbon footprint' was an invention by BP to shift responsibility for fossil fuel use way from the oil giants and onto consumers. Interestingly, Facebook is taking the same tack now: it's not for us to judge what people see — that's up to them.
Great essay. Worth your time.
---
Remembering Joan Didion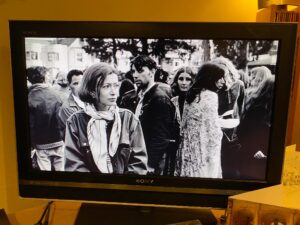 She passed away last Thursday at the age of 87. The NYT had a rather good obituary, but I'm sure there have been lots of others. I've always loved her cool, wry, observational style. And she wrote a really fine book about grief. She always looked so fragile. And yet at the same time she was tough as nails.
After news of her death broke, we watched Joan Didion: The Center Will Not Hold, an impressive biographical documentary directed by her nephew, Griffin Dunne. The photograph above is a still from the film.
---
Books for New Year's Resolutions
Tim Harford's suggestions for those interested in self-improvement.
Some predictable choices — e.g. The Tao of Pooh, Dave Allen's (invaluable) Getting Things Done and Marie Kondo's book on tidying (which I cannot abide). But on the other hand Cal Newport's Digital Minimalism was new to me, as was Chris Anderson's TED Talks, which Tim says is "is the best book on public speaking I've ever read, and I've read a lot of books on public speaking."
---
My commonplace booklet
Vaughan Williams | March Past of the Kitchen Utensils. Perfect for a playgroup! Link
---
This Blog is also available as a daily email. If you think that might suit you better, why not subscribe? One email a day, Monday through Friday, delivered to your inbox. It's free, and you can always unsubscribe if you conclude your inbox is full enough already!
---