Halloween cometh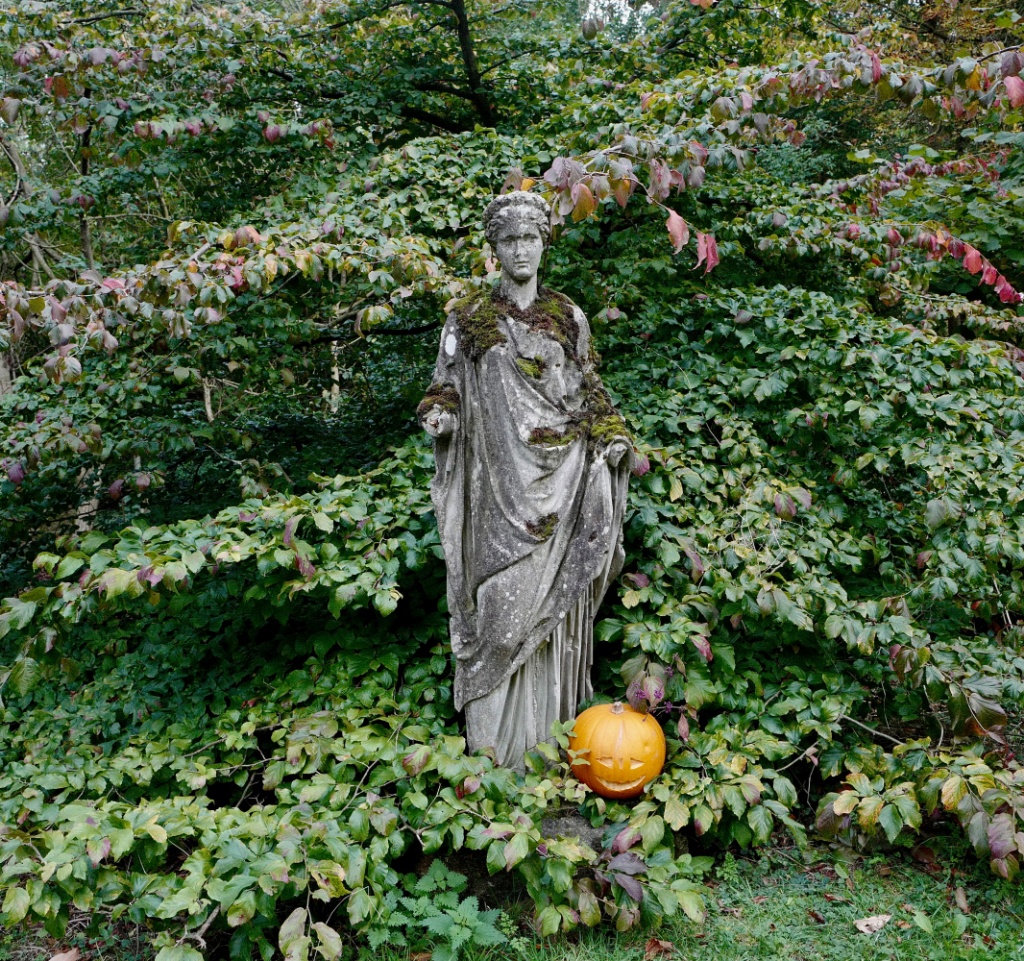 Seen on a walk yesterday afternoon.
---
Quote of the Day
"Life is full of misery, loneliness, and suffering, and it's all over much too soon".
Thanks to Sheila Hayman (Whom God Preserve) whose email signature line is a thing of wonder.
---
Musical alternative to the morning's radio news
Wagner – Siegfried Idyll (Proms 2012)
---
Long Read of the Day
Accounting for uncertainty during a pandemic
Long and sometimes demanding attempt to address an important question: How can we adequately account for uncertainty in a pandemic? Worth it for the takeaway: sometimes it's better to think like an engineer than like a 'scientist' (and the two are different: I can say that because I'm an engineer).
Or, to put it more judiciously:
The question is probably better reframed as: How can we be better prepared to address the uncertainty inherent in the response to the next pandemic or another catastrophic, unforeseen—but foreseeable—event. An answer to this question may lie in a reimagining of the tools of epidemiological modeling from something that looks a bit more like the engineering perspective and a bit less like the "pure science" perspective. This entails a move away from analyses as one-off exercises that uncover some permanent—or at least durable—truth, toward a more software-like, continuous improvement conception of the products of statistical analysis.
---
Facebook: parallel universes
Universe 1
In which it is now abundantly clear that Facebook is a toxic company which prioritises 'engagement' over the public good, and revenues above all else. Here, just as an illustration, are some of the headline stories:
And so on, seemingly ad infinitum.
Universe 2
Meanwhile, in a parallel universe, Facebook is a raging success and a great company…
Here, for example, are excerpts from an email I got yesterday from a prominent stock-market analyst…
"As always with Facebook it's important to look at the numbers not the headlines. Revenue is up 35% in the quarter and profit is up 30%. Facebook itself has 1.9 billion daily users and the group of platforms has 2.9bn billion users. A 12% increase. Yet from the narrative you'd assume everyone hates Facebook at the moment.
But…
"Facebook is positioning itself as a strong metaverse contender. It has the Oculus technology, which is the primary hardware, but with metaverse they will have a big presence in virtual gaming, live events and e-commerce. Facebook are investing $10bn in the metaverse over the next year.

"The guidance for the next quarter is a little below expectations but due to iOS 14 and the fact that Facebook's advertising customers are supply constraints. But next year, Facebook will increase capex by 60% to $29-$34bn and will be investing in artificial intelligence and machine learning.
And the advice for investors?
"Overall Facebook looks cheap from a valuation perspective, and once again it's all about fundamentals not about the headlines."
And as for the stock price, CNBC reported that
The social media giant fell 5.5% after Facebook missed estimates for revenue and monthly active user growth for the third quarter. Several Wall Street analysts cut their price target on the stock after the report, though they kept their buy ratings. (Emphasis mine.)
All of which explains two things:
The current hoo-hah will have zero impact on Facebook's management. And,
Facebook will continue to be a darling of the Wall Street crowd. Just as tobacco, oil companies and arms manufacturers used to be.
---
RentaTesla
"Just months after bankruptcy, Hertz says it will buy 100,000 Teslas for new electric fleet."
Eh? Where does the necessary $4 billion come from? If this is bankruptcy, show me the way to the court. According to NBC News,
Hertz plans to field 100,000 Tesla electric cars through its North American and European rental car fleets.

The move will position the rental company as the largest source of electric vehicle rentals in the U.S., and one of the biggest in Europe, at a time when electric vehicles are beginning to gain real traction. In turn, it could help not just Tesla, but the auto industry overall, by increasing awareness of what today's latest electric vehicles can do.

The one-time rental car leader declared bankruptcy in May 2020, re-emerging 13 months later. Earlier this month, it announced that former Ford CEO Mark Fields would come on board as its interim chief executive.

"The new Hertz is going to lead the way as a mobility company, starting with the largest EV rental fleet in North America and a commitment to grow our EV fleet and provide the best rental and recharging experience for leisure and business customers around the world."
Personally I'm a bit pissed off by this news. After buying a Tesla in December I was looking forward to being regarded as a plucky, adventurous pioneer. Now it turns out I'm just an average schmuck.
Sigh.
---
My commonplace booklet
Eh? (See here)
The Apple iPod is 20 years old this month. If you've ever wondered that the original prototype looked like, Jason Kottke has found the answer: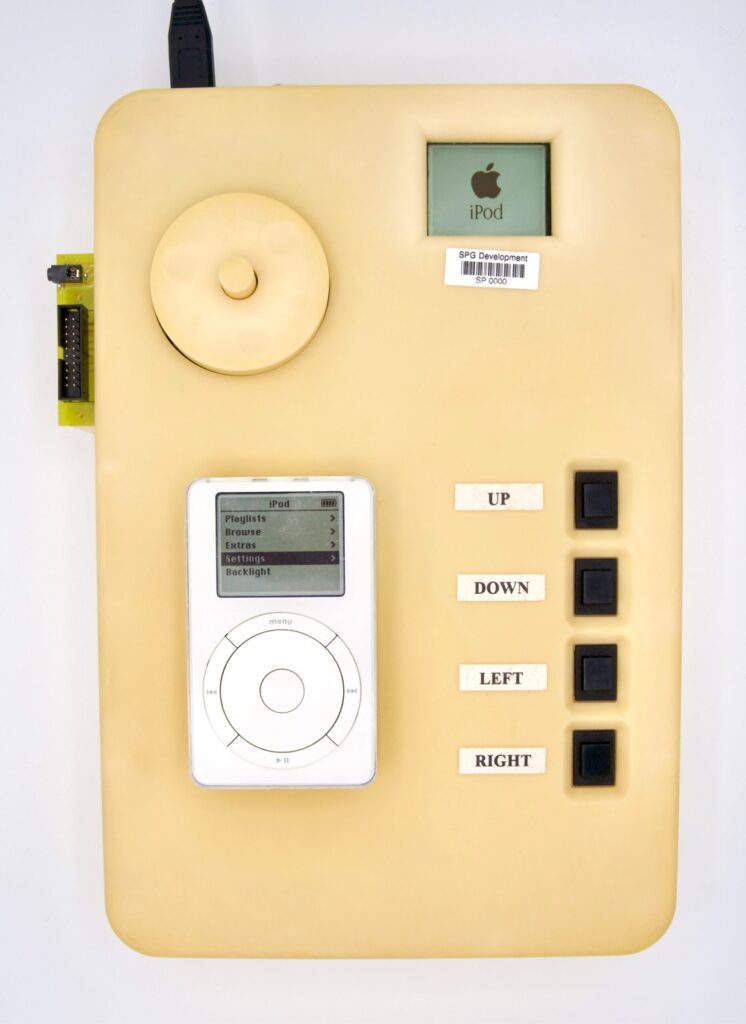 "As you can see", says Cabel Sasser,
it's… quite large! We've always assumed that this mighty shell was designed to fit the large breadboards or circuit boards that were used during the earliest days of iPod development, until everything was eventually sized down to actual iPod-size. (It also has the Jobsian side-benefit of keeping the engineers in the dark about what the final device will look like.) I can't get enough of those chunky, clunky, clicky black buttons wired up for navigation.
Pic shows how big it actually was when compared to the size of the actual iPod.
---
This Blog is also available as a daily email. If you think that might suit you better, why not subscribe? One email a day, Monday through Friday, delivered to your inbox. It's free, and you can always unsubscribe!
---