100 Not Out, my lockdown diary, is now in the Kindle store!
You can get it here.
---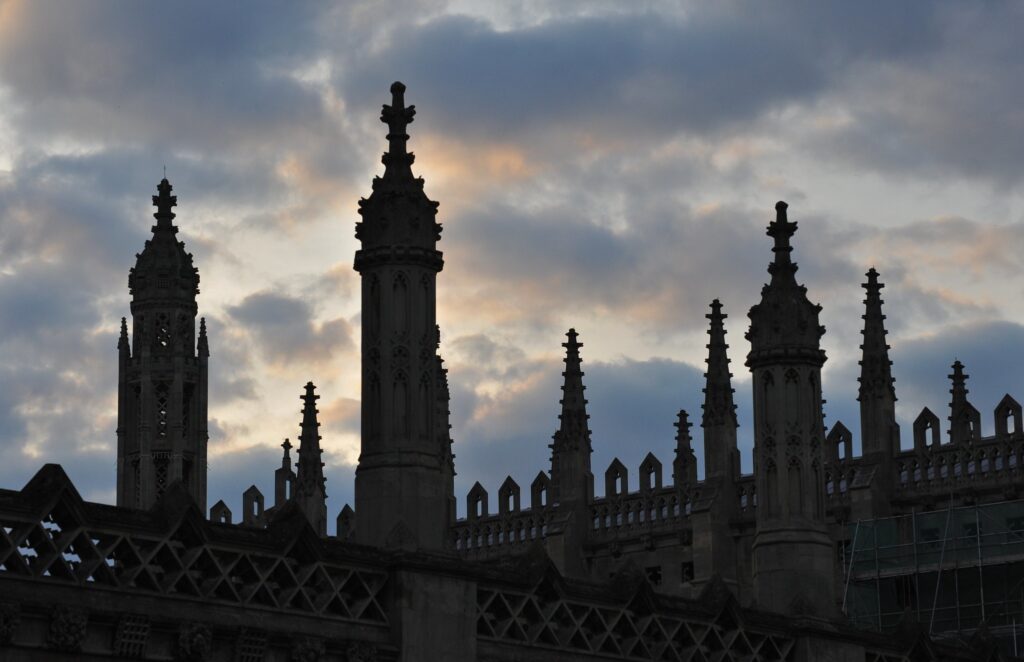 King's in silhouette
---
Quote of the Day
"This could be the first Thanksgiving when you'd be better off being a turkey."
---
Musical alternative to the morning's radio news
The Rolling Stones | Start Me Up
Microsoft bought some of the rights to use this at the launch of Windows 95 (for an undisclosed but massive sum), presumably because it was the only operating system in the world where you had to press the 'Start' button to turn it off.
---
Long read of the Day
Surveillance Capitalism Wasn't Built by Powerful Companies Alone
How societal norms and prevailing economic models still contribute to the development of harmful technologies.
By Anouska Ruhack
This surveillance economy is made up not only of the powerful tech companies but also of the underlying assumptions, beliefs and economic models that reinforce them. Unless we scrutinize and question these beliefs, we risk merely rearranging the deck chairs on the Titanic…
---
What Facebook Fed the Baby Boomers
Charlie Warzel has a terrific piece about what Facebook does to 'ordinary' people of a certain generation (mine). He asked two people to let him access their Facebook accounts to see what appears in their feeds, because it would be very different from what appears in the feed of a well-known New York Times journalist. It was.
Such a clever and simple idea. Here's how it begins…
In mid-October I asked two people I'd never met to give me their Facebook account passwords for three weeks leading up to and after Election Day. I wanted to immerse myself in the feeds of a type of person who has become a trope of sorts in our national discussion about politics and disinformation: baby boomers with an attachment to polarizing social media.

I went looking for older Americans — not full-blown conspiracy theorists, trolls or partisan activists — whose news consumption has increased sharply in the last few years on Facebook. Neither of the two people I settled on described themselves as partisans. Both used to identify as conservatives slowly drifting leftward until Donald Trump's takeover of the Republican Party offered a final push. Both voted for Joe Biden this year in part because of his promise to reach across the aisle. Both bemoaned the toxicity of our current politics.

Every day, Jim Young, 62, opens up his Facebook app and heads into an information hellscape. His news feed is a dizzying mix of mundane middle-class American life and high-octane propaganda.
Great read throughout. Essentially, like many (perhaps most) people of their generation they signed up for Facebook for innocent reasons — like wanting to connect with people from their past, family, etc. And then, slowly, they started to discover that some of their friends were sharing weird stuff, and sometimes becoming stranger by the day…
That's what 'user engagement' curation does to you.
---
Other, hopefully interesting, links
What some writers are (or could be) earning on Substack. Not this one, though. Link

On (not) leaving San Francisco. Lovely photo essay by Om Malik.
---
This blog is also available as a daily email. If you think this might suit you better, why not subscribe? One email a day, delivered to your inbox at 7am UK time. It's free, and there's a one-click unsubscribe if your decide that your inbox is full enough already!
---