Tulip mania (contd.)
---
Quote of the Day
"And evening full of the linnet's wings."
W.B. Yeats: a line from The Lake Isle of Innisfree, his wistfully beautiful poem.
---
Musical alternative to the morning's radio news
Randy Newman | Old Kentucky Home
---
Long Read of the Day
The new colonisation of Africa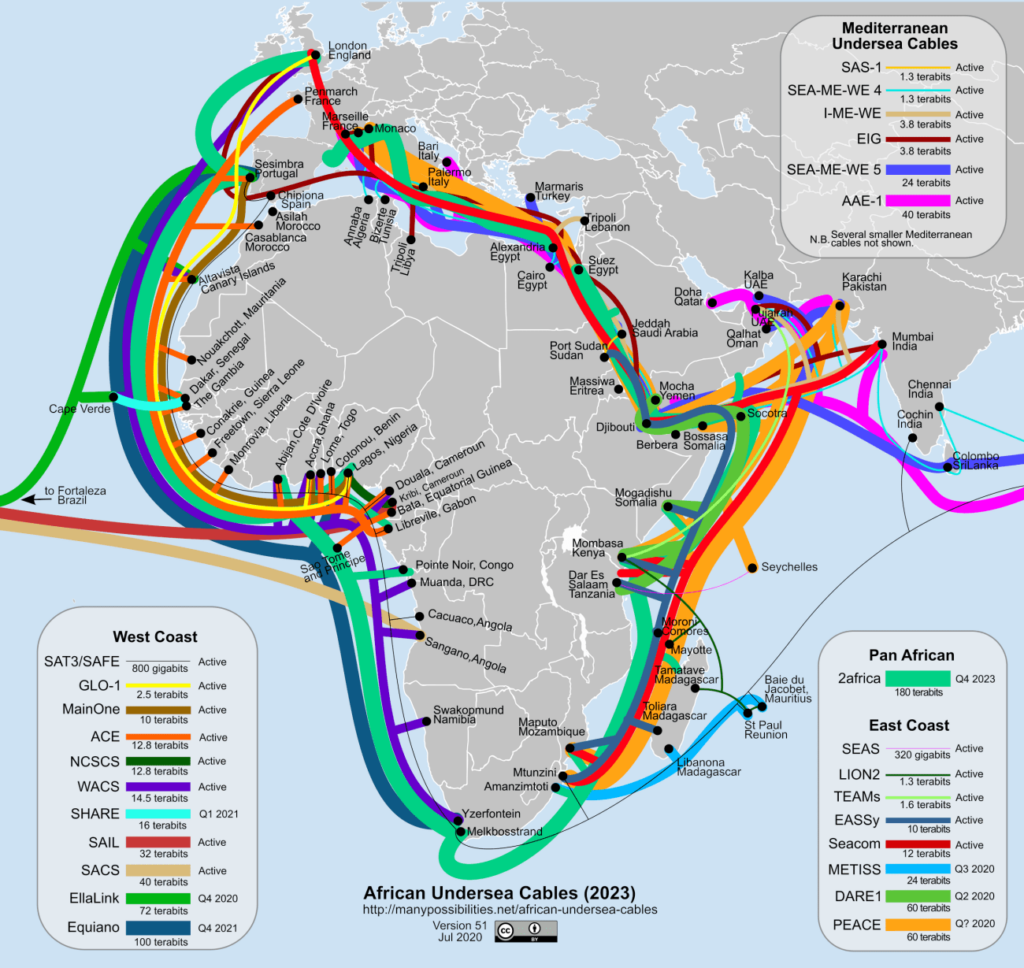 Perceptive essay on the designs the tech giants have on 'the dark continent' and on the role that their undersea cables can play in that endeavour.
For more than a decade, U.S. tech giants have had designs on building Africa's internet. Alphabet is now at work on Project Taara, another "moonshot," which aims to repurpose the Loon balloons' airborne lasers. Meta — previously Facebook — has also floated airborne internet delivery systems, including using a satellite that would beam data to Africa from space (which was abandoned when the rocket carrying it was engulfed in flames on the launchpad) and its Aquila solar-powered drones (which were grounded after disappointing performances, including a crash landing). Elon Musk's SpaceX seems to have had better luck, having now launched over 1,700 small satellites as part of its Starlink constellation, although it won't begin providing internet service in Africa to consumers until later in 2023.

But beneath these shiny objects in the sky — laid, in fact, on the ocean floor — are a series of more traditional and likely much more transformative efforts to bridge the connected and the unconnected. After years of anticipation, massive undersea fiber-optic cables, stretching thousands of miles, have begun arriving on African and European shores…
This is a perceptive piece in how corporate control over the Internet is becoming ever more intensive. We tend to talk about 'the Cloud' (as in cloud computing) but much of what is stored in the cloud spends time travelling along undersea cables. And countries that welcome these cables to their shores are, in a way, like the Germans deciding to welcome Russian gas.
If this expansion of undersea cables continues, the article argues, "the future internet will be less a network of interconnected networks, as it was originally conceived and as it has grown, and more like a supranet, dominated by a handful of mega networks operating upon their own global physical infrastructure".
In the end, as with Russian gas, the key question (for African states) will be: who controls the data pipes?
At the moment, the answer seems to be Google and Meta.
---
Orwell's Humour 
We don't usually associate George Orwell with laughs. Every photograph I've seen of him has him looking dour. Maybe that's what led Evelyn Waugh (who detested him) to observe that Orwell "couldn't blow his nose without moralising about working conditions in the handkerchief industry". But then Waugh was a dyspeptic old bastard (though a gifted comic writer). This essay by Jonathan Clarke is about Orwell's novels in which he discerns a sense of humour that is "both alert to and tolerant of human eccentricity". As, for example, is his views about tea and celebrating "the part of us the state can never reach".
Recommended.
---
My commonplace booklet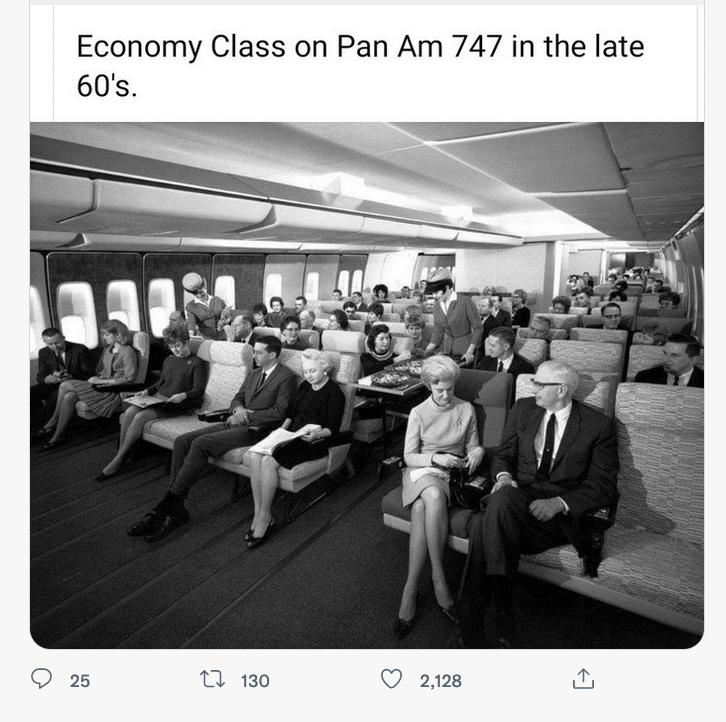 Those were the days.
---
This Blog is also available as a daily email. If you think that might suit you better, why not subscribe? One email a day, Monday through Friday, delivered to your inbox. It's free, and you can always unsubscribe if you conclude your inbox is full enough already!
---