The UK's very own Puzzle Palace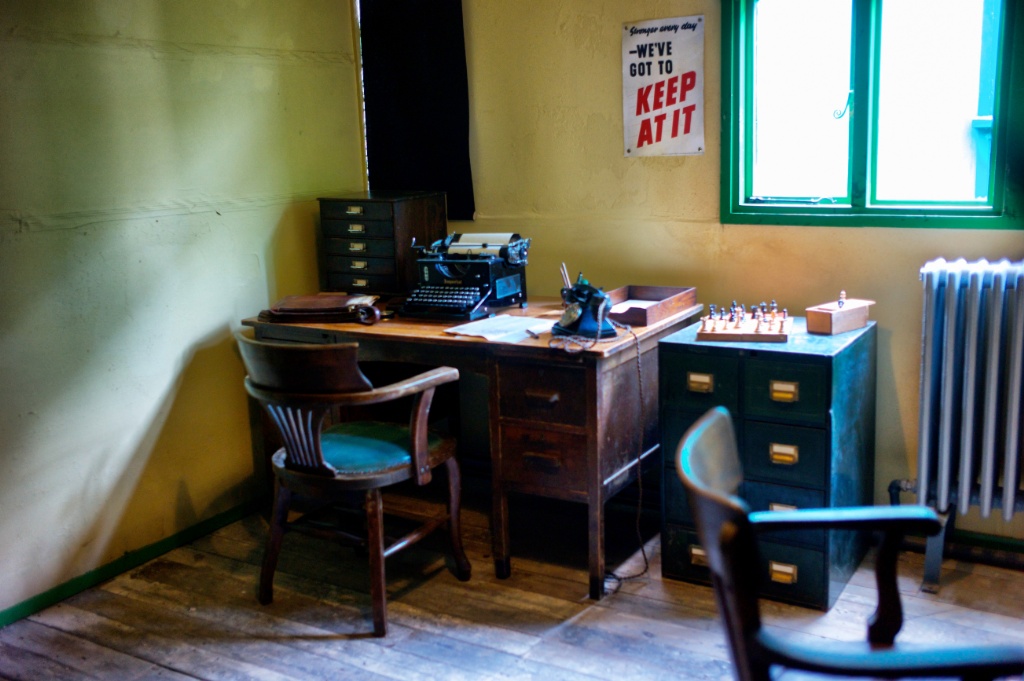 One of the rooms in (I think) Hut 6 in Bletchley Park, restored to its wartime condition. It was taken on a visit just before the restoration was completed. As an incurable pen geek, I was pleased to see that the mechanical pencils on some of the code-breakers' desks were authentic for the period!
---
Quote of the Day
"Despite Conservative Party HQ's best efforts to keep its membership data private, this much has been established by academics at the Party Members Project: Tory members are 96 per cent white, 66 per cent male, 68 per cent over 50 and about 15 per cent more likely than average to earn over £50,000 a year."
This is the 160,000-strong 'electorate' that is currently busy choosing the UK's next Prime Minister. If you wanted a token of the country's ramshackle 'constitution' this would be hard to beat, though the US Republican party's antics in the US run it a close second.
---
Musical alternative to the morning's radio news
Hard Times Come Again No More | the Chieftains and Paolo Nutini
Impossible to count how many versions I've heard of this Stephen Foster song. On balance, though, I still prefer Thomas Hampson's rendition.
---
Long Read of the Day
 Apropos Marshal McLuhan…
I don't usually use this section to push my own stuff, but I was so intrigued by Ezra Klein's essay (yesterday's Long Read) that I dug out the text of a lecture on McLuhan I gave in the University of Copenhagen years ago in which I argued that, if anything, his media critique was more relevant to our networked ecosystem than it was to the TV-dominated one that he focussed on.
If you're interested you can find the lecture, "Why the medium really is the message", here
---
My commonplace booklet
Hertz says that its Tesla fleet of rental EVs are 50 per cent cheaper to maintain than fossil fuel cars.
Stands to reason — they don't have complicated engines that provide motive power from a continuous series of controlled explosions. (That's not to say that the way the auto industry managed to refine those explosions wasn't a triumph of human ingenuity, but…).
---
This Blog is also available as a daily email. If you think that might suit you better, why not subscribe? One email a day, Monday through Friday, delivered to your inbox. It's free, and you can always unsubscribe if you conclude your inbox is full enough already!
---