Fascinating analysis of the emerging software market spawned by the iPhone.
Over the next week, the iTunes App Store is set to record its billionth download, an impressive milestone given that it launched less than a year ago. Granted the actual usage of most apps is spotty. To mark the event, I'm updating a few charts that I produced for previous posts.

Slightly over 35,000 apps have appeared in the U.S. app store. Over 31,000 were available in the last week alone, about 78% of which were PAID apps:
The charts are interesting. Lovely piece of research.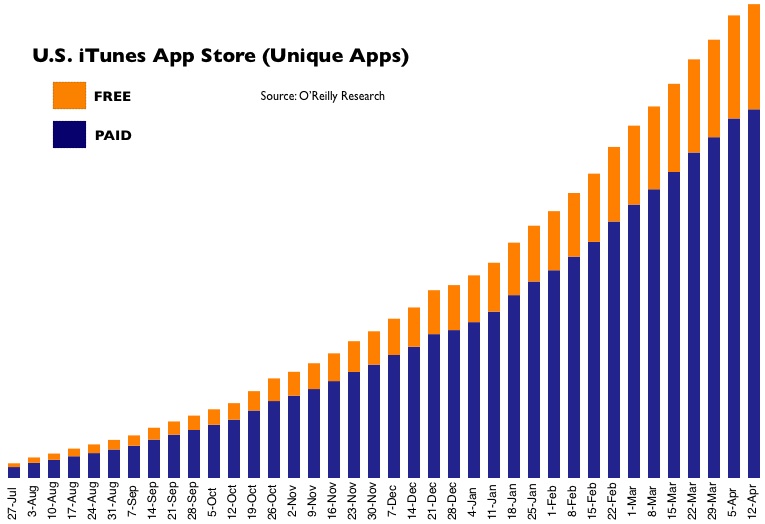 New apps currently running at 1,500 a week. This is an astonishing change in the market for software.