A cannon for our times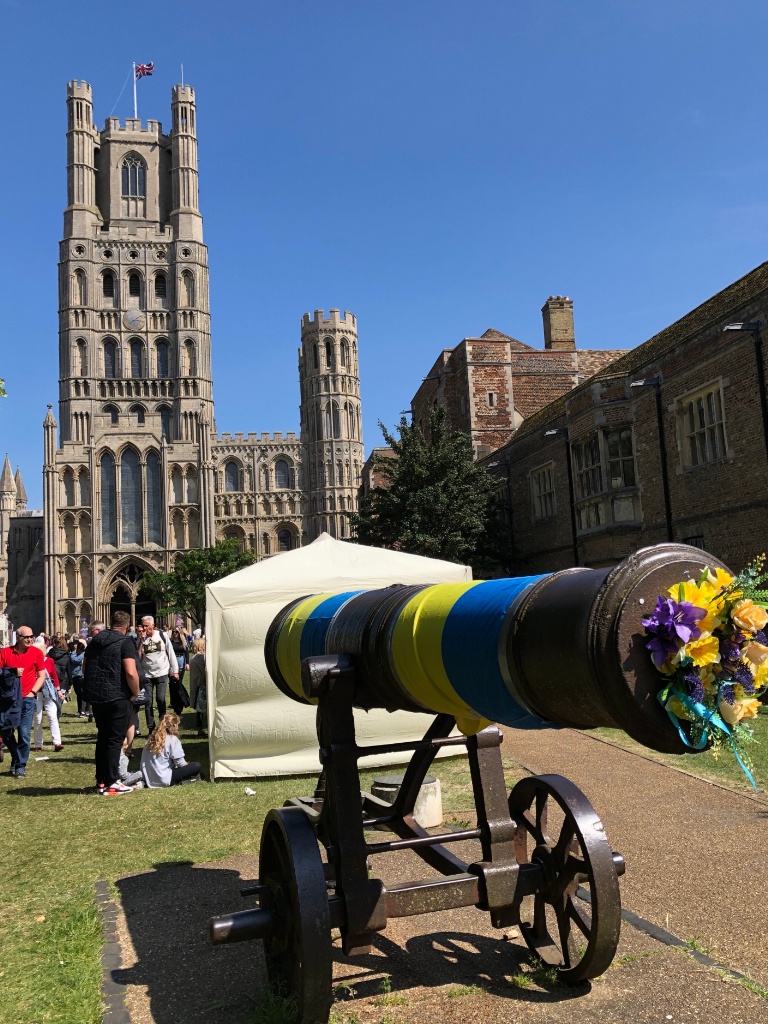 This cannon, an artillery piece from the Crimean war, stands on the green in front of Ely cathedral in Cambridgeshire. It was captured from the Russians in Sebastopol and given to Ely City by Queen Victoria in 1860 after the Crimean War in recognition of the successful formation of the Ely Rifle Volunteers. On a visit to Ely on Saturday, my friend Laura Zucconi spotted that it has been cleverly repurposed for our times.
---
Quote of the Day
"I don't believe in astrology. The only stars I can blame for my failures are those that walk about the stage."
---
Musical alternative to the morning's radio news
Sonny Terry | Whoopin' The Blues
Never underestimate the harmonica!
---
Long Read of the Day
Remembering Apple's Newton, 30 years on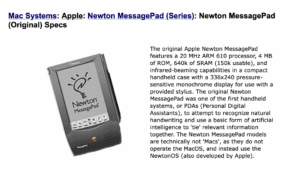 Lovely reminiscence by ArsTechnica of the Apple Newton, a great idea that was too far ahead of its time, not because it wasn't visionary enough, but because the tech of the time wasn't up to its demands.
Thirty years ago, on May 29, 1992, Apple announced its most groundbreaking and revolutionary product yet, the Newton MessagePad. It was released to great fanfare a year later, but as a product, it could only be described as a flop. Widely mocked in popular culture at the time, the Newton became a poster child for expensive but useless high-tech gadgets. Even though the device improved dramatically over time, it failed to gain market share, and it was discontinued in 1997. Yet while the Newton was a failure, it galvanized Apple engineers to create something better—and in some ways led to the creation of the iPad and the iPhone.
I remember lusting after one at the time, but couldn't afford it. Some of my colleagues had Newtons, however, and it was clear (to me, at least) that it provided a keyhole peep into the future. I'm writing this on an Apple iPad, whose processor is a descendant of the RISC processor that Acorn developed in Cambridge, and which Apple invested in to build the Newton. It lead to the dominance of ARM processors in almost every mobile device worldwide.
---
Why your ability to repair a tractor could also be a matter of life and death
Sunday's Observer column:
It was one of the few pieces of cheery news to emerge from the war in Ukraine. Russian looters, no doubt with the assistance of Russian troops, stole 27 pieces of John Deere farm equipment, worth about $5m, from a dealership in Melitopol. The kit was shipped to Chechnya, where a nasty surprise awaited the crooks. Their shiny new vehicles had, overnight, become the world's heaviest paperweights: the dealership from which they had been stolen had "bricked" them remotely, using an inbuilt "kill-switch".

This news item no doubt warmed the cockles of many a western heart. But it would have raised only hollow laughs from farmers in US states who are customers of John Deere and are mightily pissed off, because although they have paid small fortunes (up to $800,000 apparently) for the firm's machinery, they are unable to service or repair them when they go wrong…
---
The ESG racket begins to unravel
From Saturday's FT…
John Gapper writes;
Chief executives have many responsibilities, but one of the most valuable is persuading investors and others that their companies are performing well financially and doing good for the world. If cracks appear in these stories, trouble follows.

Doing good is often measured in environmental, social and governance terms, and the German asset management group DWS seemed to be setting an example until recently. "We have placed ESG at the heart of everything we do," Asoka Wöhrmann, chief executive, declared in its 2020 annual report.
And then, according to another FT report in the same issue:
This week the German probe began to look The asset manager now stands accused of "greenwashing" by exaggerating the ESG credentials of its investment funds and its offices in Frankfurt were raided this week by German police on suspicion of prospectus fraud. Wöhrmann then resigned. serious indeed, when about 50 police officers raided DWS's and Deutsche's Frankfurt headquarters. The prosecutor's office said it was exploring possible "prospectus fraud", explaining: "Sufficient factual evidence has emerged that, contrary to the statements made in the sales prospectuses of DWS funds, ESG factors . . . were not taken into account at all in a large number of investments."
---
My commonplace booklet
Kevin Kelly: 103 Bits of Advice I Wish I Had Known
Worth your time. Here are a few I like:
Dont keep making the same mistakes; try to make new mistakes.

If you stop to listen to a musician or street performer for more than a minute, you owe them a dollar.

Anything you say before the word "but" does not count.

When you forgive others, they may not notice, but you will heal. Forgiveness is not something we do for others; it is a gift to ourselves.
---
This Blog is also available as a daily email. If you think that might suit you better, why not subscribe? One email a day, Monday through Friday, delivered to your inbox. It's free, and you can always unsubscribe if you conclude your inbox is full enough already!
---