Same-day repairs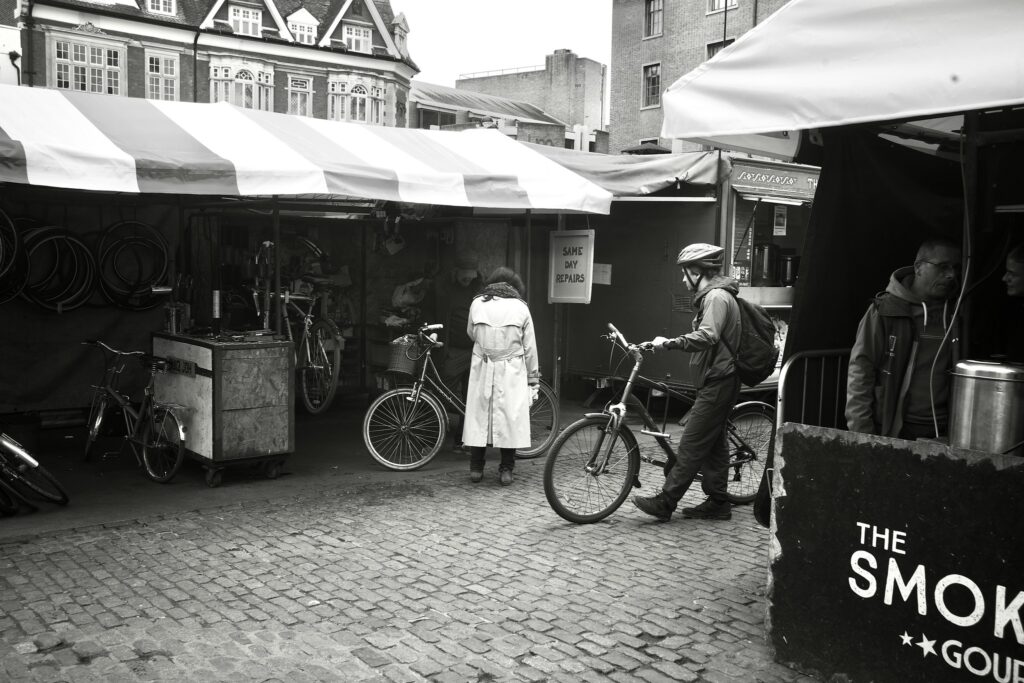 Cambridge Market.
---
Quote of the Day
"I am a Ford, not a Lincoln."
Gerald Ford, on becoming President on 6 December, 1973 after Nixon's resignation. Rings a nice bell for petrolheads who remember the Lincoln Continental (especially, as Ry Cooder once put it when introducing She Runs Hot For Me with David Lindley, the white one with the red upholstery. Or was it the other way round?)
---
Musical alternative to the morning's radio news
Bach | Jesus bleibet meine Freude from Cantata BWV 147 | Netherlands Bach Society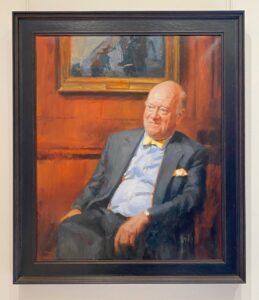 This beautiful cantata was sung at the Memorial Service for Duncan Robinson last Saturday in Great St Mary's church in Cambridge. He was a great art historian, museum director, teacher and a thoroughly nice, generous man. May he rest in peace.
---
Long Read of the Day
Adolf Eichmann Was Ready for His Close-Up. My Father Gave It to Him
Fascinating essay in The New York Times by Tom Hurwitz.
I was 14 the first time I saw Adolf Eichmann in person. He wore an ill-fitting suit and had tortoise shell glasses, with the bearing of a nervous accountant. He did not seem at all like someone who had engineered the deaths of millions of people, except of course that I was at his trial for genocide.

My father, Leo Hurwitz, directed the television coverage of the Eichmann trial, which was held in Jerusalem and broadcast all over the world in 1961. My dad was chosen for the position after the producer convinced both Capital Cities Broadcasting, then a small network that organized the pool coverage, and David Ben-Gurion, the prime minister of Israel, that the trial needed to be seen live. In the 1930s, my father had been one of the pioneers of the American social documentary film. In later years, he had directed two films on the Holocaust and had helped to invent many of the techniques of live television while director of production in the early days of the CBS network. Also, as a Socialist, he had been blacklisted from all work in television for the previous decade, so he came cheap…
Really interesting, not least because it reveals things about the trial that I, at least, hadn't known, even though I read Hannah Arendt's New Yorker reports.
Nothing is ever what it seems.
---
Rupert Murdoch was ever a master strategist, but he's beginning to lose his grip
My OpEd in Sunday's Observer:
There are, as F Scott Fitzgerald famously observed – and as Rupert Murdoch is now belatedly discovering, "no second acts in American lives". Last week, just as the trial of the $1.6bn defamation action brought by Dominion against Fox News was about to start, a "settlement" was reached between the two parties. Fox, of which Murdoch is CEO, paid nearly $800m to stop the proceedings.

Given how highly Murdoch values his image as a swaggering media giant, it was probably money well spent. Otherwise he would have had to testify under oath and the world would see not the robust titan of popular legend but an elderly mogul who is physically frail and, more importantly, who could not stop his TV station pandering to Donald Trump for fear of alienating the audience that had turned Fox News into such a profitable cash cow.

All of a sudden, it's beginning to look as though the titan's career may be ending with a whimper rather than a bang. Indeed, there have been times recently when one wonders whether Murdoch is losing the plot. Last June, for example, he suddenly dumped his fourth wife, the supermodel Jerry Hall – who, as far as outsiders can tell, had been an exemplary spouse and cared for him during several bouts of serious illness. Then, a few weeks ago, he announced his engagement to Ann Lesley Smith, a former model and conservative radio host. Two weeks later, the engagement was off.

Whatever else it is, this doesn't look like the behaviour of a strategic genius. And yet Murdoch's success in building a global media empire indicates great strategic acumen, with the odd dash of military-style bravado…
Do read the whole thing.
Thanks to Wendy Grossman and other readers who reminded me that Murdoch's strategic acumen was entirely absent when it came to the Internet. Witness his disastrous acquisition of Delphi, a text-based conferencing system in 1994 and MySpace in 2005.
---
My commonplace booklet
How to use a dial telephone
Complicated stuff. See here.
Thanks to The Browser for spotting it.
---
This Blog is also available as a daily email. If you think that might suit you better, why not subscribe? One email a day, Monday through Friday, delivered to your inbox. It's free, and you can always unsubscribe if you conclude your inbox is full enough already!
---