They've arrived!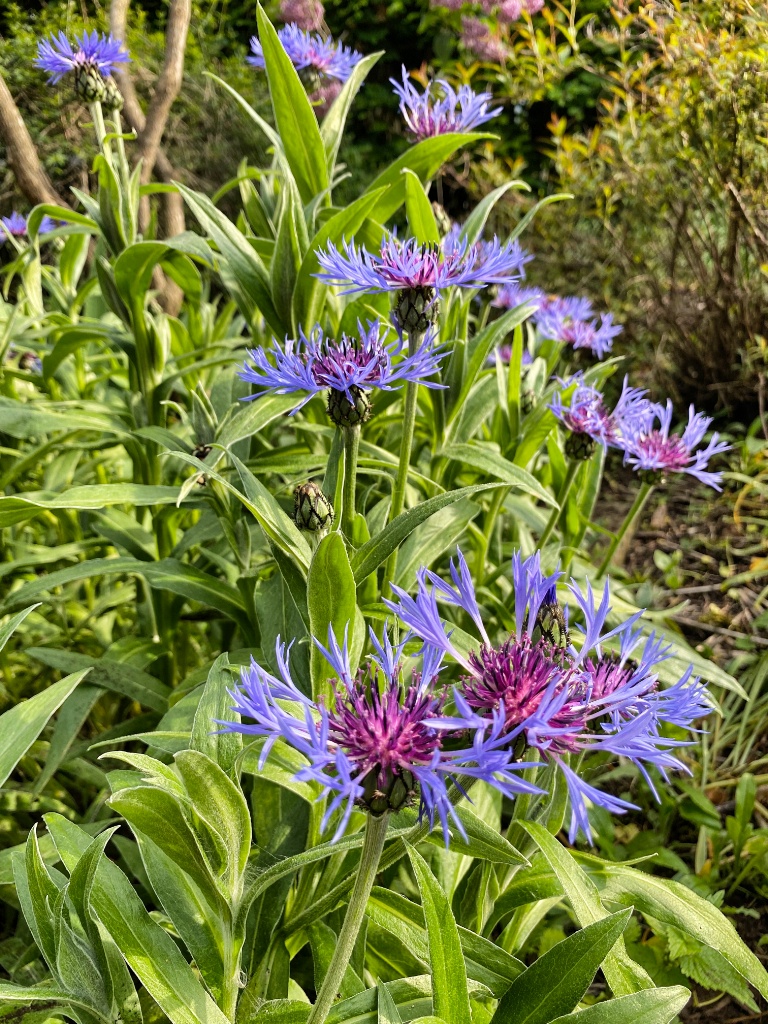 Our cornflowers are out! Maybe Summer is on the way after all.
---
Quote of the Day
"Lying wastes more time than anything else in the modern world"
---
Musical alternative to the morning's radio news
Schumann | Piano Quartet in E Flat Major, Op. 47 | 3. Andante cantabile (Live) | Janine Jansen · Julian Rachlin · Mischa Maisky · Martha Argerich
---
Long Read of the Day
Thomas Kuhn: the man who changed the way the world looked at science
An essay I wrote in 2012 to mark the 50th anniversary of Kuhn's The Structure of Scientific Revolutions, a book that changed the way we look at science, and certainly shaped the way I've thought ever since about academic disciplines.
Fifty years ago this month, one of the most influential books of the 20th century was published by the University of Chicago Press. Many if not most lay people have probably never heard of its author, Thomas Kuhn, or of his book, The Structure of Scientific Revolutions, but their thinking has almost certainly been influenced by his ideas. The litmus test is whether you've ever heard or used the term "paradigm shift", which is probably the most used – and abused – term in contemporary discussions of organisational change and intellectual progress. A Google search for it returns more than 10 million hits, for example. And it currently turns up inside no fewer than 18,300 of the books marketed by Amazon. It is also one of the most cited academic books of all time. So if ever a big idea went viral, this is it.

The real measure of Kuhn's importance, however, lies not in the infectiousness of one of his concepts but in the fact that he singlehandedly changed the way we think about mankind's most organised attempt to understand the world. Before Kuhn, our view of science was dominated by philosophical ideas about how it ought to develop ("the scientific method"), together with a heroic narrative of scientific progress as "the addition of new truths to the stock of old truths, or the increasing approximation of theories to the truth, and in the odd case, the correction of past errors", as the Stanford Encyclopaedia of Philosophy puts it. Before Kuhn, in other words, we had what amounted to the Whig interpretation of scientific history, in which past researchers, theorists and experimenters had engaged in a long march, if not towards "truth", then at least towards greater and greater understanding of the natural world.

Kuhn's version of how science develops differed dramatically from the Whig version…
Hope you enjoy it as much as I enjoyed writing it.
---
My commonplace booklet
You studied computer science but Big Tech no longer wants you. Now what?
Nice essay by Charlie McCann in the Economist's 1983 Magazine which I hope is outside the paywall.
Armed with a stack of cvs still warm from the printer, Ayara (a pseudonym) plunged into the career fair. The room was already packed with job-seekers. The second-year student wasn't expecting much. In past years, a computer-science student at the University of California, Berkeley, could hope to emerge from this campus ritual with an interesting summer internship, possibly at a "faang" company – the acronym for Facebook (now Meta), Apple, Amazon, Netflix and Google. Ayara's best friend had snagged an internship at Apple at a fair like this one.

But none of the faang firms was here this time. Neither were Spotify, Salesforce, Uber or Microsoft. In any case most of those companies and almost 50 others – "all the famous ones" – had already rejected her internship applications a few months earlier. And that was before the latest round of job lay-offs…
Aw shucks. That's what happens when the laws of economic gravity begin to apply to the parallel universe known as Silicon Valley.
---
  This Blog is also available as a daily email. If you think that might suit you better, why not subscribe? One email a day, Monday through Friday, delivered to your inbox. It's free, and you can always unsubscribe if you conclude your inbox is full enough already!
---