Once upon a time…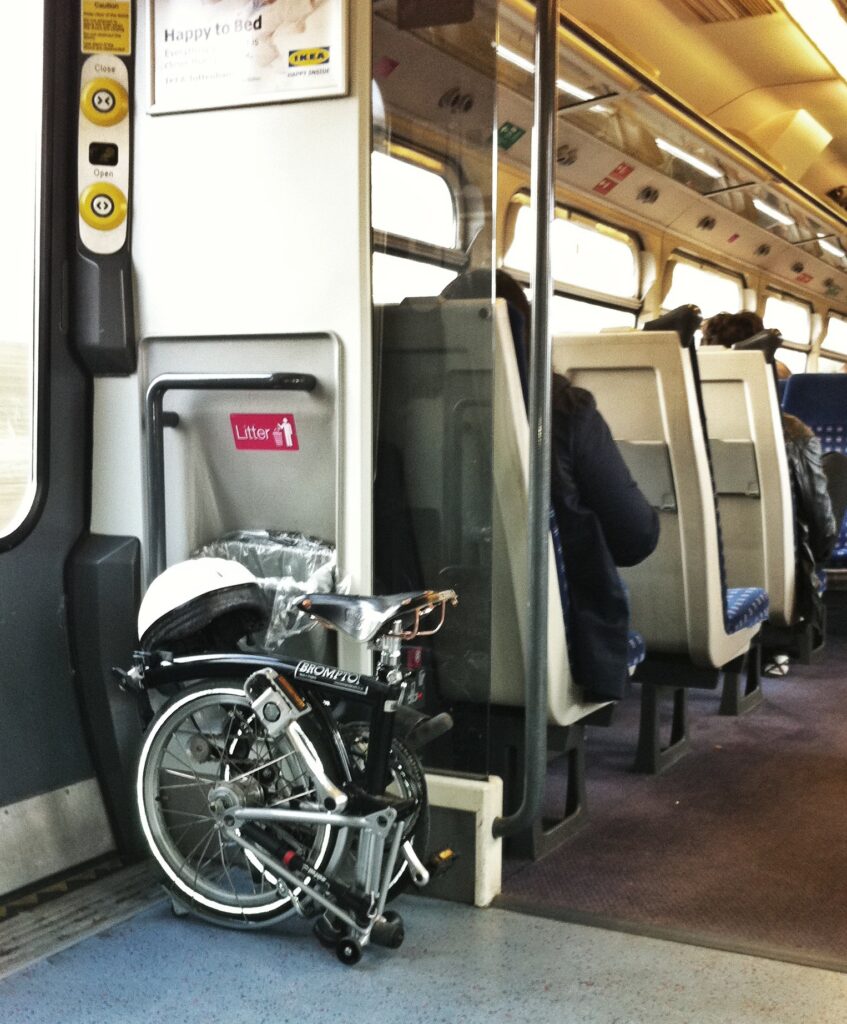 … I used to go to London on the train. And bring my bike. But that was in another universe.
---
Quote of the Day
"The Pentagon: a place where costs are always rounded off to the nearest tenth of a billion dollars."
---
Musical alternative to the morning's radio news
Eric Clapton & Steve Winwood |Can't find my way home
---
Long Read of the Day
 Antitrust posturing
Benedict Evans is one of the most astute and knowledgeable commentators on the tech industry, and he's always worth reading. This essay gives his sceptical take on the raft of 'antitrust' bills tabled by the Democrats in the US House of Representatives recently, and is worth a read.
My 2p-worth Although I'm passionately in favour of regulating tech giants, I agree with much of what Ben says. The current wave of legislative action belongs to the "something must be done" genre. Some of the antitrust suits — like the Facebook complaints recently rejected out of hand by a US judge — are feeble and poorly thought out. And there's a kind of 'disjointed incrementalism' about lots of the others. A longer view would say that democracies face two — currently unsolved — problems:
what kinds of regulatory instruments are appropriate for reining in the tech giants?
What would appropriate new regulators look like?
---
The strange attractions of automobile exhaust
Further to my musings yesterday on why some drivers (mostly male, I'd say) like to buy gars that make a lot of noise, I had a lovely email from Euan Williamson who tells me that I can get an app that compensates for the eerie quietness of our Tesla.
XLR8 (pronounced accelerate) is an exciting new app from 2XL Games that makes your car sound like an exotic supercar as you drive! Connect your iPhone, iPod or iPad to your car stereo and you're off and running. Select from one of five exciting engines: * Classic V8 muscle car  NASCAR engine * Ford GT40 * Ferrari sports car * Lamborghini supercar
Funnily enough, I regard the Tesla as 'an exotic supercar'.
---
Finally, Italy bans cruise liners from docking in Venice
From Reuters:
ROME, July 13 (Reuters) – Italy on Tuesday banned cruise liners from Venice lagoon to defend its ecosystem and heritage, moving to end years of hesitation and putting the demands of residents and culture bodies above those of the tourist industry.

The government decided to act after the United Nations culture organisation UNESCO threatened to put Italy on a blacklist for not banning liners from the World Heritage site, cabinet sources said.

The ban will take effect from Aug. 1, barring ships weighing more than 25,000 tonnes from the shallow Giudecca Canal that leads past Piazza San Marco, the city's most famous landmark.
Hooray! I wonder if it would have happened without the pandemic, which reminded people of what a civilised place Venice could/can be. Those cruise liners are grotesque. I remember being shocked when I first encountered them in Sydney harbour. They're basically floating apartment blocks and they looked out of place even against that larger backdrop. But in Venice they were so out of proportion that it was obscene.
---
How to write an opening chapter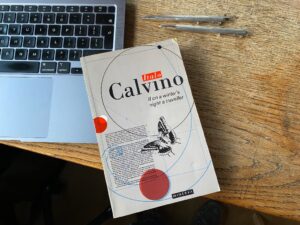 One of my grandsons, who currently lives in Italy, was with us for the weekend. He's 11 and had been reading Italo Calvino, so at breakfast we began to talk about his writing, and I mentioned If on a Winter's Night a Traveller, which I'd loved but he hadn't read. So I dug it out and opened it, and this is what we found:
You are about to begin reading Italo Calvino's new novel, If on a Winter's night a traveler. Relax. Concentrate. Dispel every other thought. Let the world around you fade. Best to close the door; the TV is always on in the next room. Tell the others right away, "No I don't want to watch TV!" Raise your voice — they won't hear you otherwise — "I'm reading! I don't want to be disturbed!"
And so it goes on — like this:
You get the idea. Without realising it, you're hooked.
---
This blog is also available as a daily email. If you think this might suit you better, why not subscribe? One email a day, Monday through Friday, delivered to your inbox at 7am UK time. It's free, and there's a one-click unsubscribe if you decide that your inbox is full enough already!
---