Letting sleeping dogs lie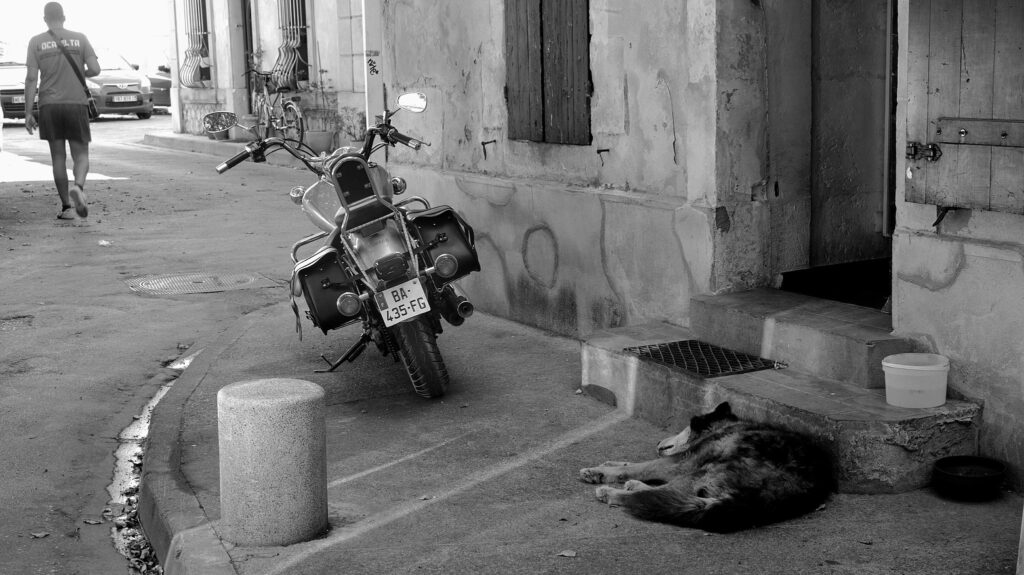 ---
Quote of the Day
"It is better to be approximately right than precisely wrong."
---
Musical alternative to the radio news of the Day
"Sweet Home Chicago" | Buddy Guy, Eric Clapton, Johnny Winter, Robert Cray, Hubert Sumlin…
---
Long Read of the Day
Matt Stoller: The End of the Facebook Crime Spree
Today, 48 state attorneys general, plus Trump's Federal Trade Commission, filed antitrust suits against Facebook.

There are two complaints, one from the states and one from the FTC. The state AG complaint is stronger, but both tell the same story. Facebook bought Instagram and WhatsApp to stop nascent competitors from challenging its monopoly power in social networking. It also used a variety of other tactics to foreclose competitors it could not buy from entering the market and challenging its dominance. Then, after it became a monopoly, it increased prices or downgraded user experiences to profit from the conspiracy it had arranged.

The narrative comes from legal scholar and former ad executive Dina Srinivasan's remarkable 2019 paper on Facebook. In her analysis, Srinivasan showed that Facebook actually beat out MySpace by offering users a product differentiated with better privacy guarantees. But after monopolizing the market and killing its competitors, Facebook immediately started degrading the quality of the product with intrusive surveillance of its users, contra their wishes.
This could conceivably be a big moment in the move to bring big tech companies back under some kind of control. But Matt Stoller could be a tad over-optimistic about the likelihood of this suit succeeding any time soon.
---
Chris Nuttall on the Facebook antitrust suit
Writing in today's FT, Chris observes that
Facebook looks exposed and unprepared in the face of a concerted attack launched on Wednesday by the Federal Trade Commission and 46 US states aimed at breaking up its empire.

Its problem is the lack of integration of the social network with the photo-sharing service Instagram and WhatsApp messaging platform it acquired. They are distinctive brands that can be used without recourse to Facebook itself and thus can be easily separated if the FTC gets its way and forces Facebook to divest the two services.

That would be deeply damaging. Facebook has failed to reinvent its core service to stay relevant to changing user habits. Its social network has been short on innovation, either copying or buying services tapping the latest trends. Its pivots towards photos and mobile messaging groups were well-timed. They are faster-growing businesses, but it may now be forced to cash out those strong bets on the future…
---
How Apple is organised
Fascinating article in the Harvard Business Review.
The secret is simple really: don't have general managers.
Apple is not a company where general managers oversee managers; rather, it is a company where experts lead experts. The assumption is that it's easier to train an expert to manage well than to train a manager to be an expert. At Apple, hardware experts manage hardware, software experts software, and so on. (Deviations from this principle are rare.) This approach cascades down all levels of the organization through areas of ever-increasing specialization. Apple's leaders believe that world-class talent wants to work for and with other world-class talent in a specialty. It's like joining a sports team where you get to learn from and play with the best.
Worth reading in full.
---
Other, hopefully interesting, links
64 Reasons To Celebrate Paul McCartney. By Ian Leslie Link.

The Northern Lights Photographer of the Year for 2020. Amazing photographs. Link. (HT to Jason Kottke, who is always spotting beautiful things.)
---
This blog is also available as a daily email. If you think this might suit you better, why not subscribe? One email a day, delivered to your inbox at 7am UK time. It's free, and there's a one-click unsubscribe if your decide that your inbox is full enough already!
---