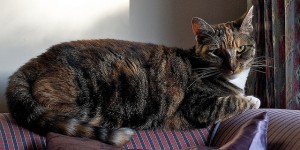 Brooding on the latest outbreak of Wikileaks, the only thing that came to mind was Ambrose Bierce's definition of diplomacy as "the patriotic act of lying for one's country". And then I came upon The Tobermory Effect, another thoughtful post by Henry Farrell.
My small addition to the piles of verbiage on the newest Wikileaks revelations is to suggest that Saki's classic short story Tobermory tells you most of what you need to know. Tobermory – the story of a cat that learns to talk, is really about how a small group of people deal with the collapse of the polite fictions through which they paper over individual self-interest and mutual dislike. No-one guards what they say in front of a cat, leading to consternation when Tobermory suddenly learns the English language.
I didn't know the Saki story until the moment I read that. Now I do. And I recommend it. Perfect for reading over coffee on a cold December morning.