… is one of the basic criteria for a functioning democracy. The UK is (still) a democracy in that sense. But it looks as though the creeps who run the country's tabloid newspapers don't understand that.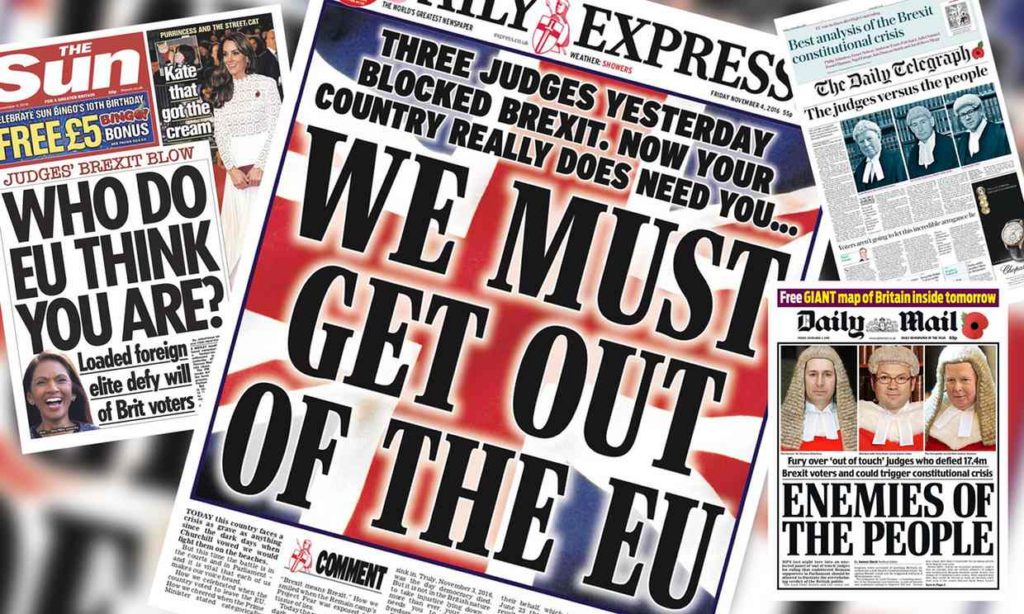 Which is why this statement from the Chair of the Bar Council is welcome:
"The judiciary of England & Wales is the envy of the world because it is independent of Government or any other influence. When we speak to lawyers in other jurisdictions, it is our judiciary that they particularly praise for its professionalism and independence. "Publicly criticising individual members of the judiciary over a particular judgement or suggesting that they are motivated by their individual views, political or otherwise, is wrong, and serves only to undermine their vital role in the administration of justice. It also does no favours to our global reputation.

"None of the parties suggested that the Court did not have jurisdiction to decide the point at issue. They are simply doing their job – impartially ruling on a dispute between parties, one of whom happens to be the Government in this instance. The right to appeal is there to challenge the Court's decision if a party feels they have grounds to do so. Whilst acknowledging that this question is one of potentially significant constitutional importance, the independent role of the Court should be respected, particularly by those who disagree with the outcome."
Foreign readers who are unfamiliar with Britain's toxic tabloid culture might find Andy Beckett's essay useful.
SEE ALSO Charlie Falconer's excellent piece